I have a great deal of gratitude for being awarded a John Russel Applegate Grant. Being awarded this grant has given me an opportunity to achieve my long-awaited goal of being able to obtain an EMDRIA-approved EMDR Certification! This will be one more effective and research-based tool to add to our ESU 16 Wellness toolbox. I am so excited and eager to see the effectiveness of this process as time goes on. Again much gratitude and thanks for the John Russell Applegate Grant! Sincerely, Jamie Meismer, LIMHP ESU16 Wellness Team Member Please feel free to explore the two links below to learn more about this process. EXPLANATION
https://www.emdria.org/about-emdr-therapy/
RESEARCH
https://www.emdria.org/about-emdr-therapy/recent-research-about-emdr/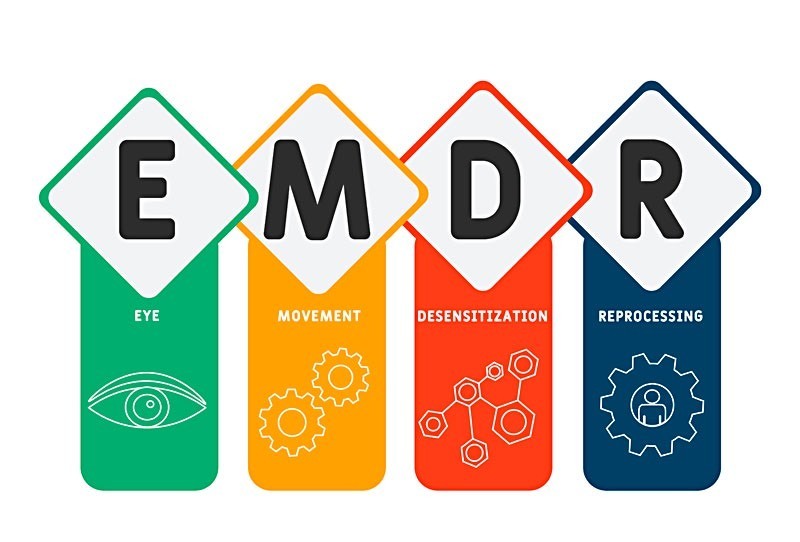 Happy Birthday Rhonda!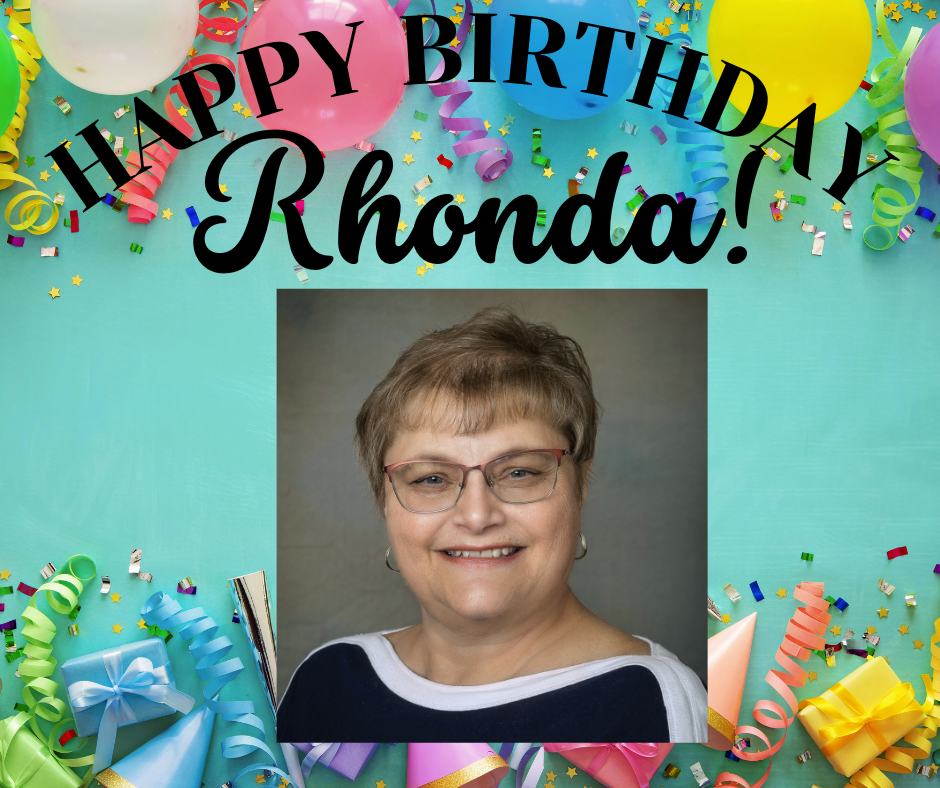 DIRECTIONS: Do you ever get the feeling your children are not listening to you and it becomes upsetting? Children may not follow directions because they didn't hear you or were distracted, or you gave too many directions at one time, or you made a suggestion instead of a direction. Chances that your child will listen and successfully follow your directions increase when you make sure that your direction is clearly stated.
https://mediahub.unl.edu/media/18786
https://mediahub.unl.edu/media/19419
#fitandhealthykids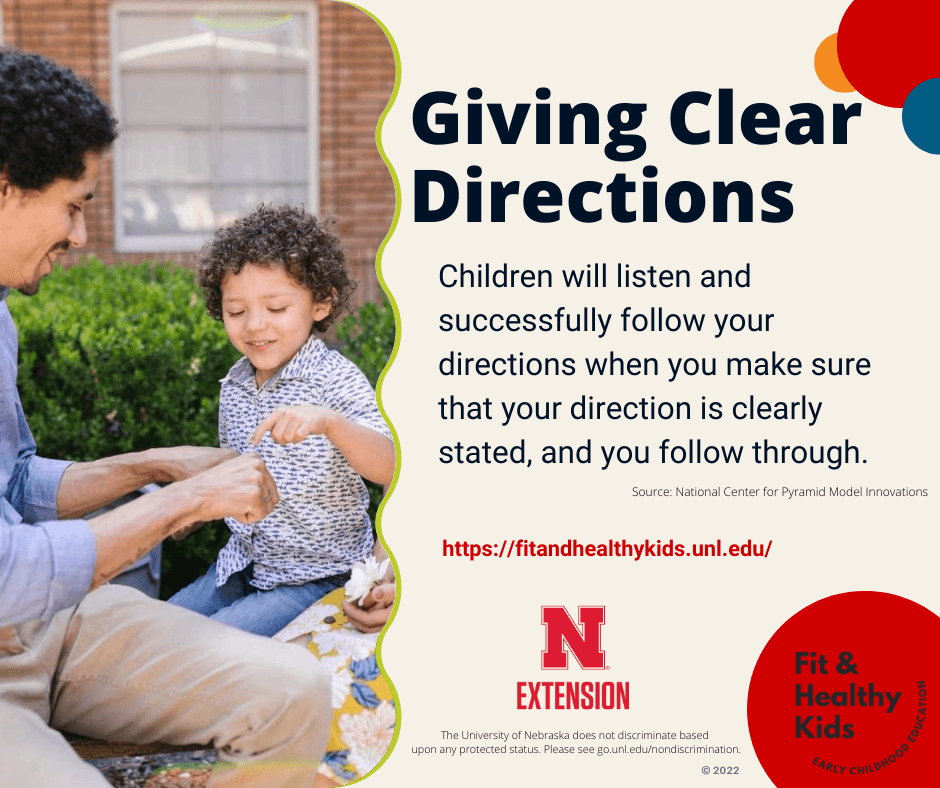 SLEEP SIGNS: What are your signs when you are getting tired? Infants and children have signs too. Parents and caregivers of young children can explore
https://fitandhealthykids.unl.edu/
for information on tips, activities, and educational programs designed to support your child's development and
www.BrainInsightsonline.com
#fitandhealthykids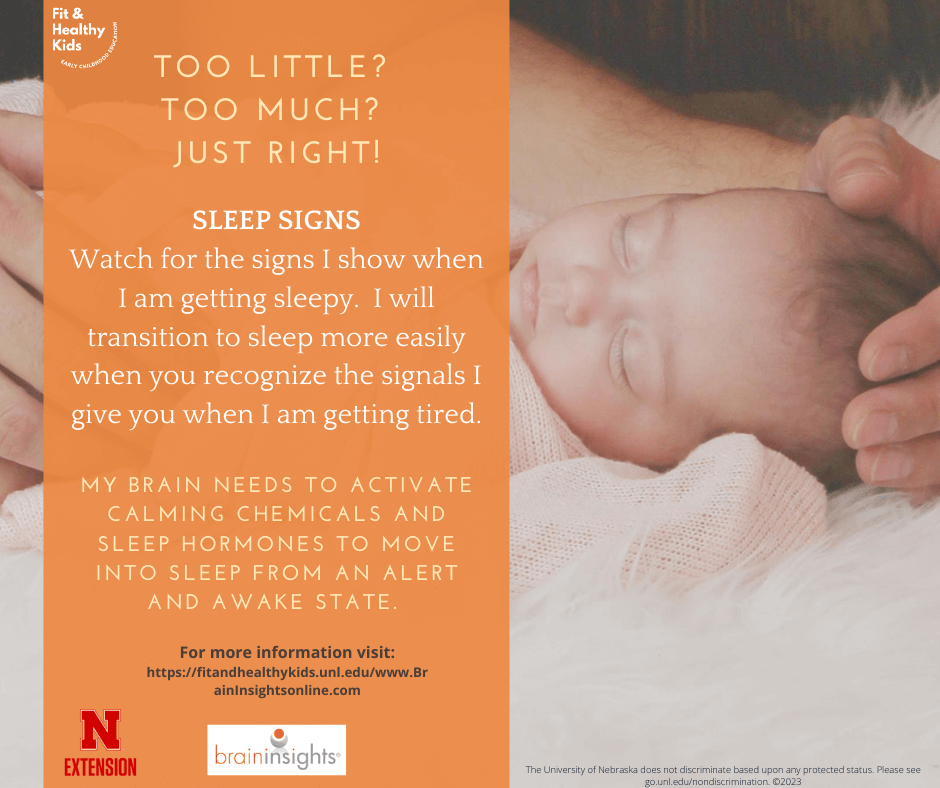 Join us for the second annual We Care for Kids Week, a statewide celebration to build support for quality early childhood education. This is a week to inform, motivate, and engage Nebraskans from every corner of the state. #NebraskaCaresForKids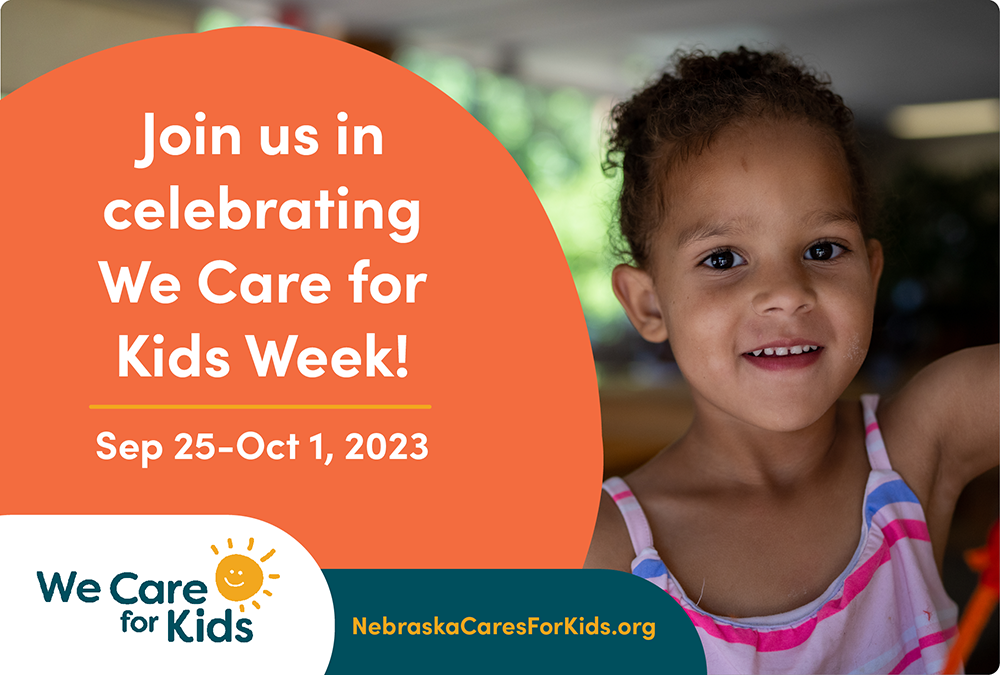 NeMTSS Framework Organize Day November 13, 2023 9-3 ct ESU 16 North Platte District Leadership teams will continue to prepare infrastructure for implementation through shared leadership. Register here:
https://registration.esu16.org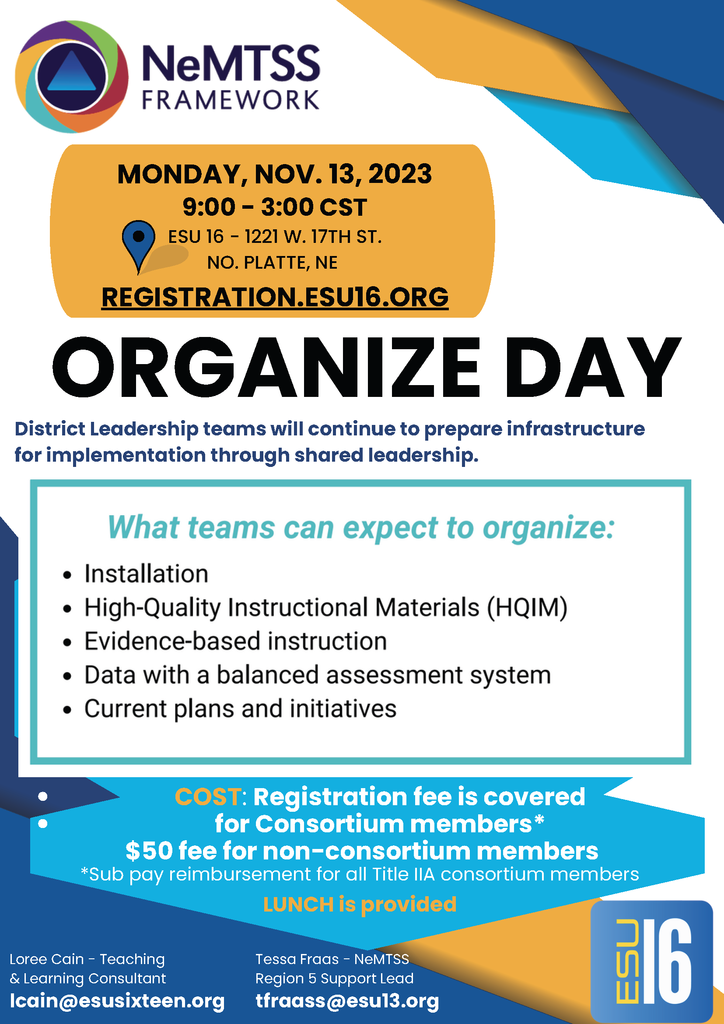 FIRE STATION: It is time to start planning for October's Fire Prevention Month in your classroom! Check out Learning in the Heartland which is a program designed to bring books to life with virtual field trips! Children explore a virtual fire station and learn about fire safety with activities like dramatic play and putting out a "fire".
https://fitandhealthykids.unl.edu/learning-in-the-heartland
#Fitandhealthykids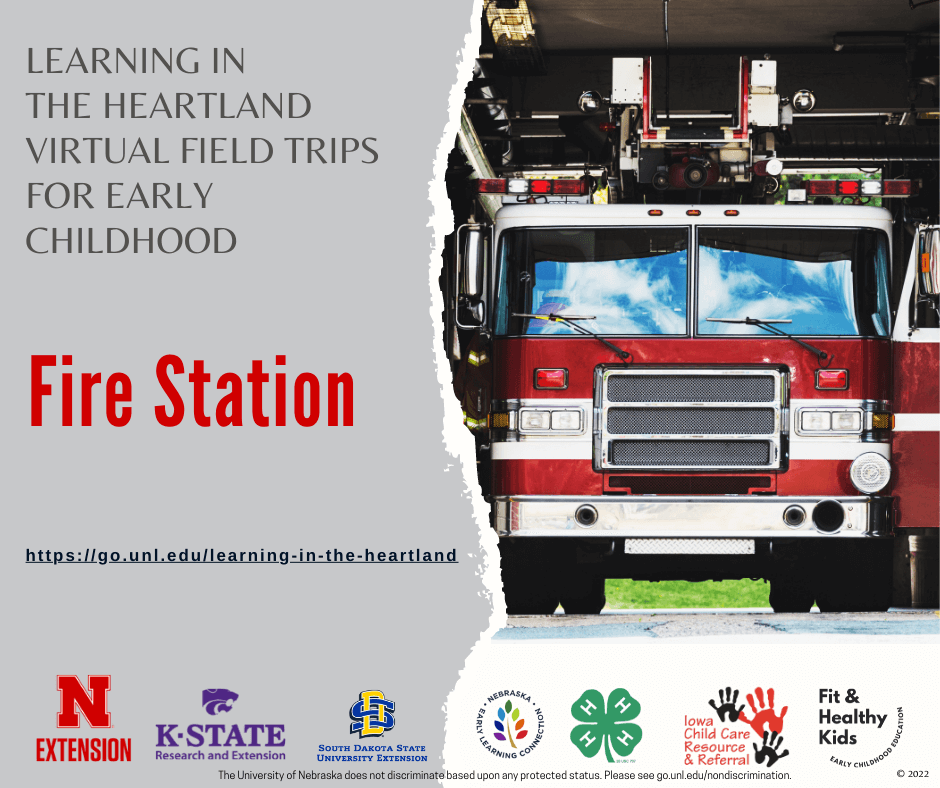 ELG DEEP DIVE - Take Your Skills to the next level with a Deep Dive into applying practical strategies to extend children's learning. Check out all of the opportunities!
https://go.unl.edu/deep-dive23-24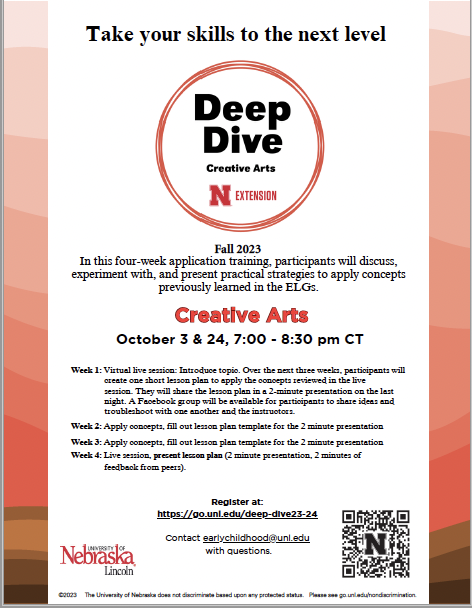 Partner Up Rodeo is today! The Partner Up Rodeo is an annual event for students with disabilities that initially was supported by the Nebraska High School Rodeo Association for more than 8 years. In 2012, the event expanded to include ESU 16 as a host partner along with the support of the MPCC Rodeo Team from McCook and North Platte. Community volunteers from area businesses and schools donate their time, their horses and their smiles to help the kids have a great day. Participants have the opportunity to ride a horse, throw a rope, ride in a horse drawn wagon and much more while being partnered with a JH or HS student or rodeo athlete. This year proves to be our largest year yet with 200 students with disabilities participating alongside 104 student volunteers and over 100 community volunteers.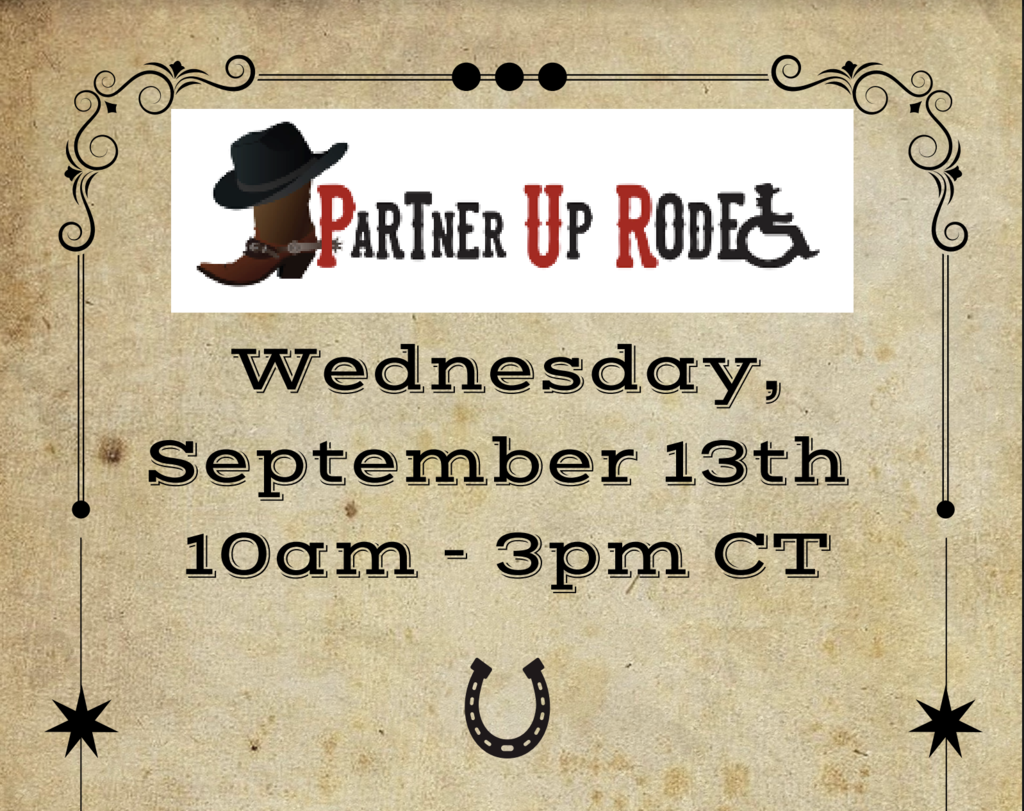 FARM TO EARLY CARE AND EDUCATION - Learn about food education and gardening activities you can do with the children in your care from your own home! The Fit and Healthy Kids Series starts October 2! Register TODAY at
https://fitandhealthytkids.unl.edu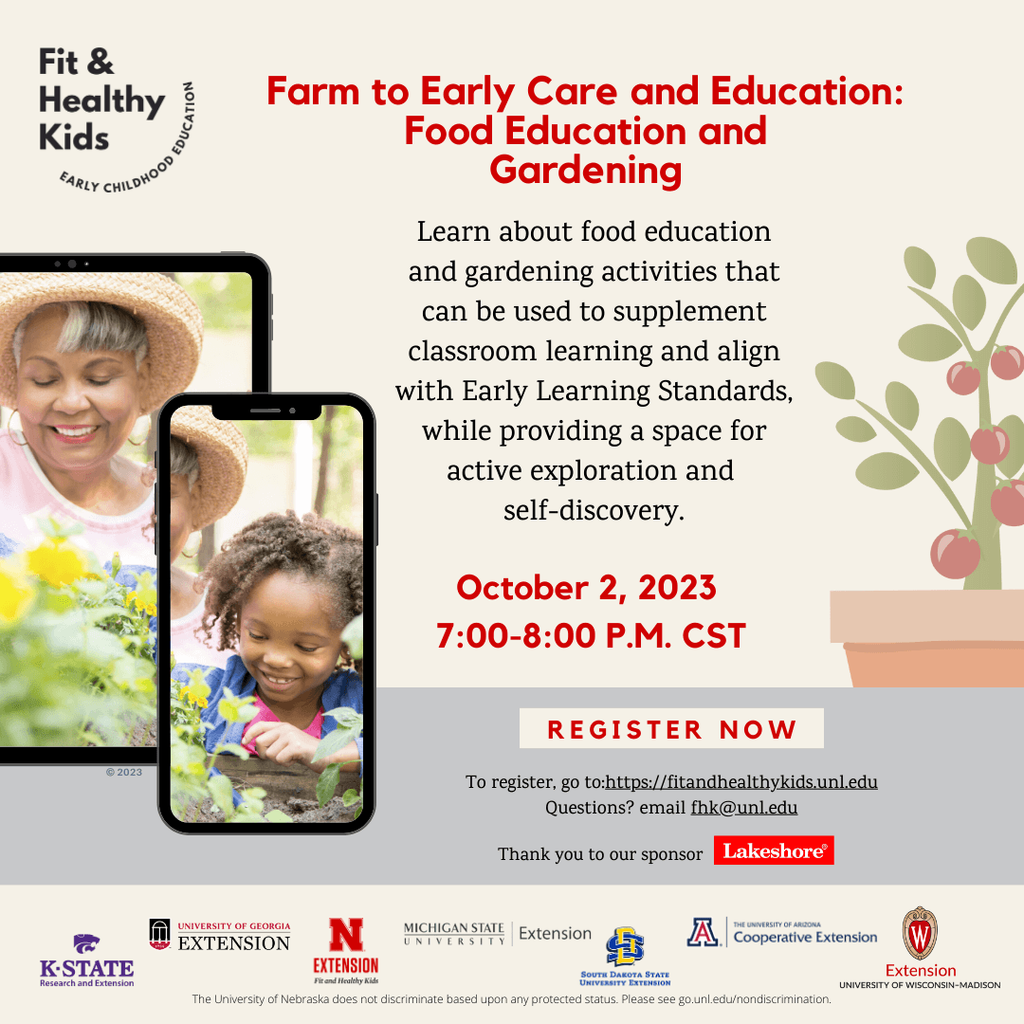 ESU 16 September Birthdays!! We Celebrate You!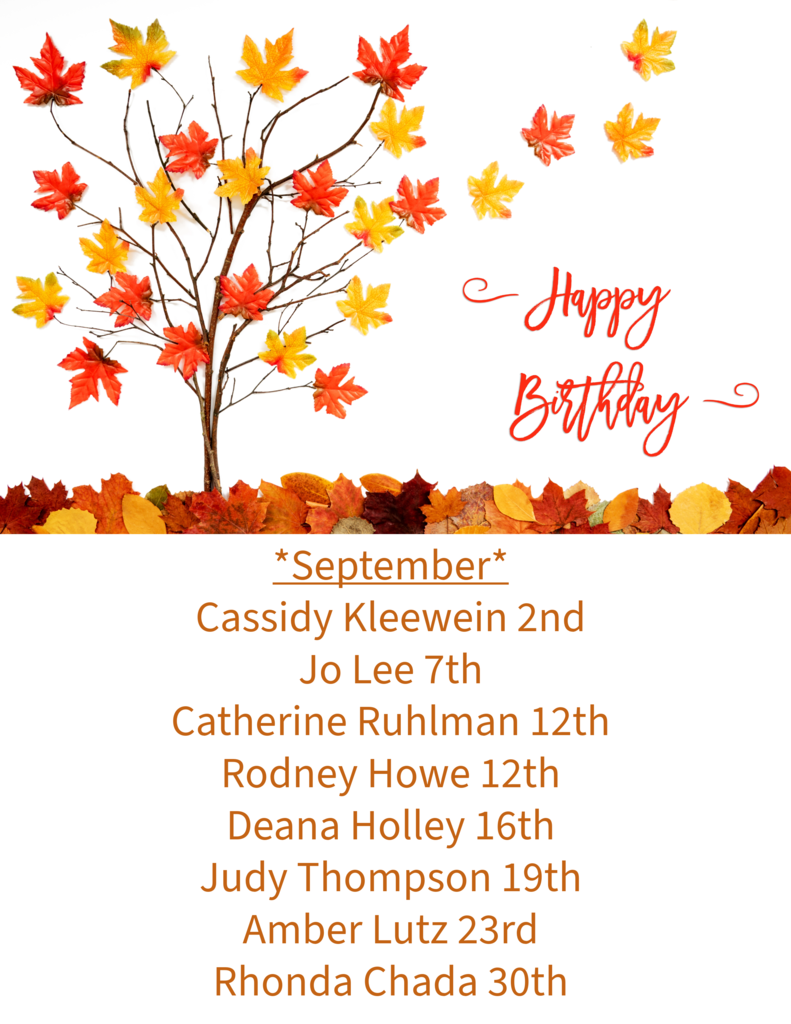 Last call for this dynamic, national presenter coming to North Platte! George Couros-The Innovator's Mindset! September 21, 2023 Register today to get your spot.
https://registration.esu16.org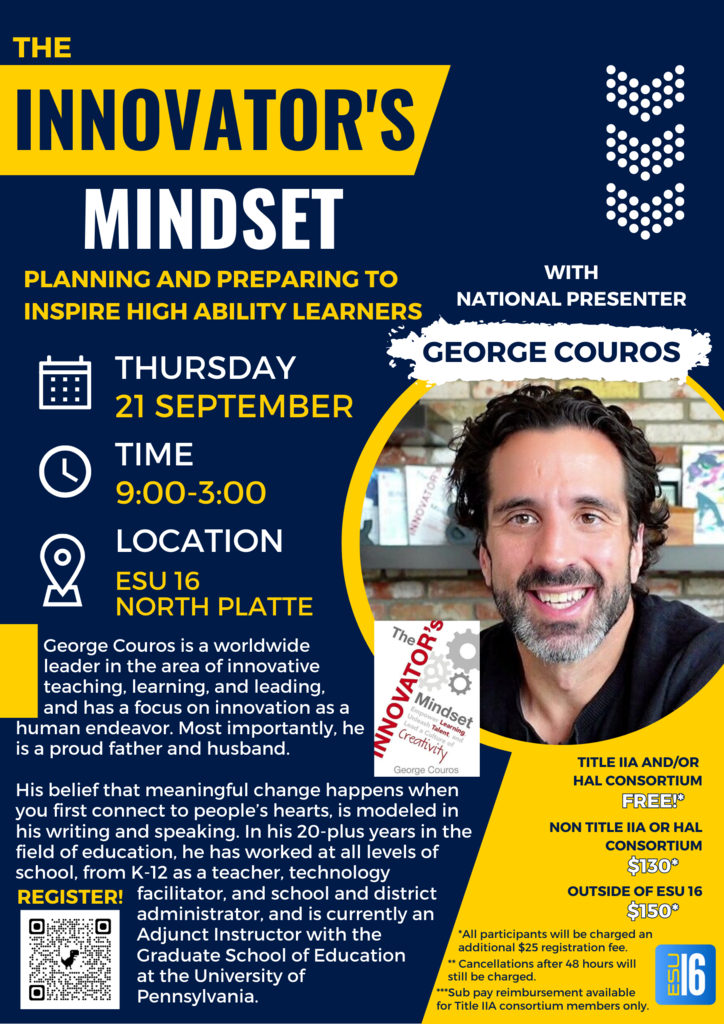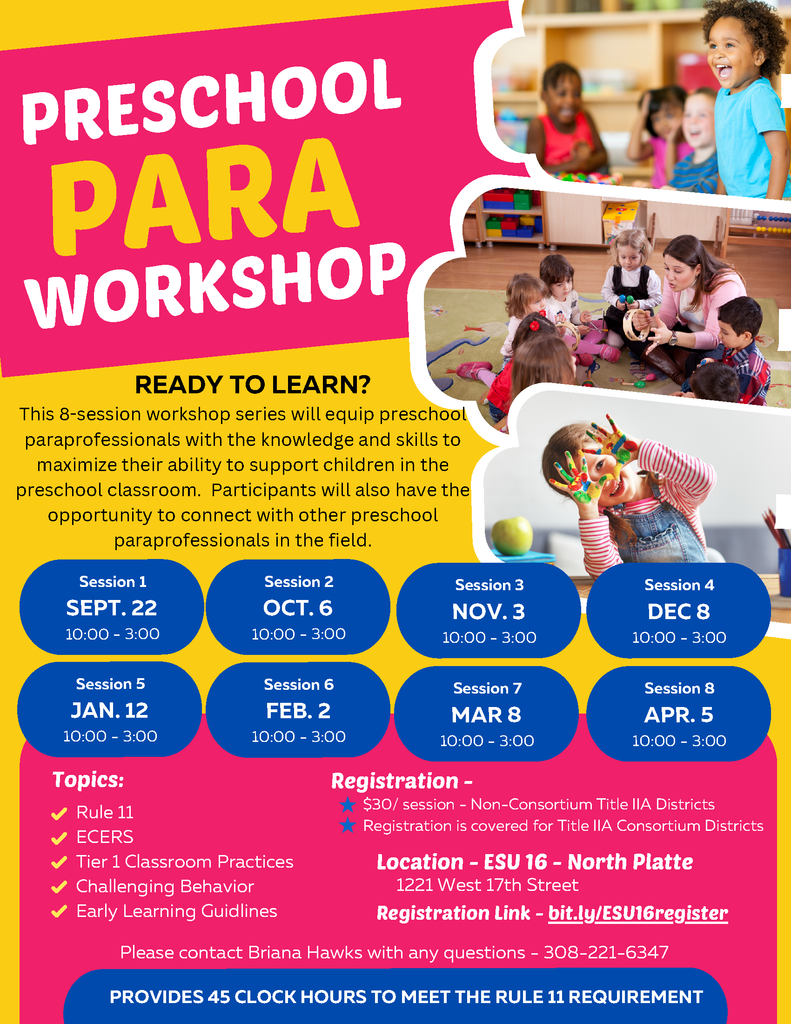 WOOHOO! Check out these 7-12 ELA Teachers & Secondary Principals kicking off our first ever Leadership & ELA Triad Cohort. Teachers took a deep dive into their HQIM materials and instruction while leaders focused on providing high-quality feedback & goals! These peeps ROCK!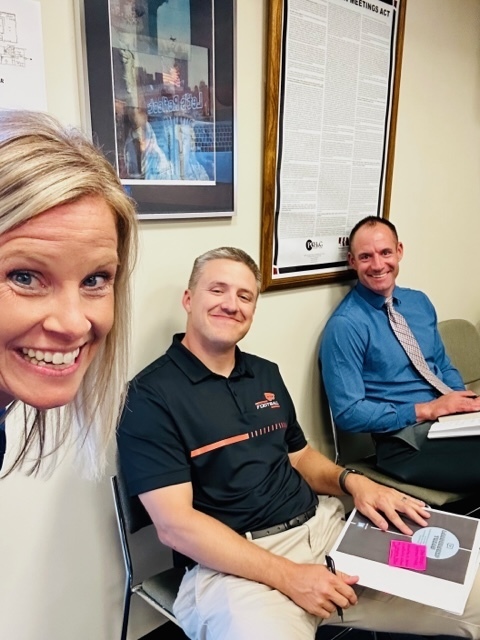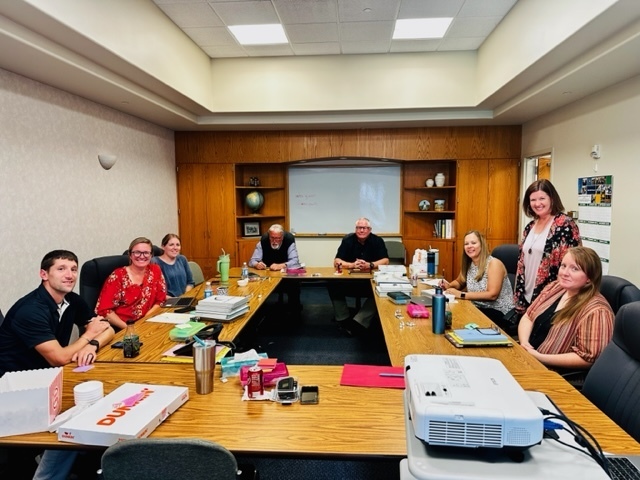 Mindfulness is the practice of being fully in the moment. Children who are taught and practice mindfulness strategies are better able to self-regulate, have improved social skills, sleep better, and demonstrate higher self-esteem. Create a glitter bottle to help self soothe and calm themselves down by breathing deeply.
https://fitandhealthykids.unl.edu/discover-and-design
#Fitandhealthykids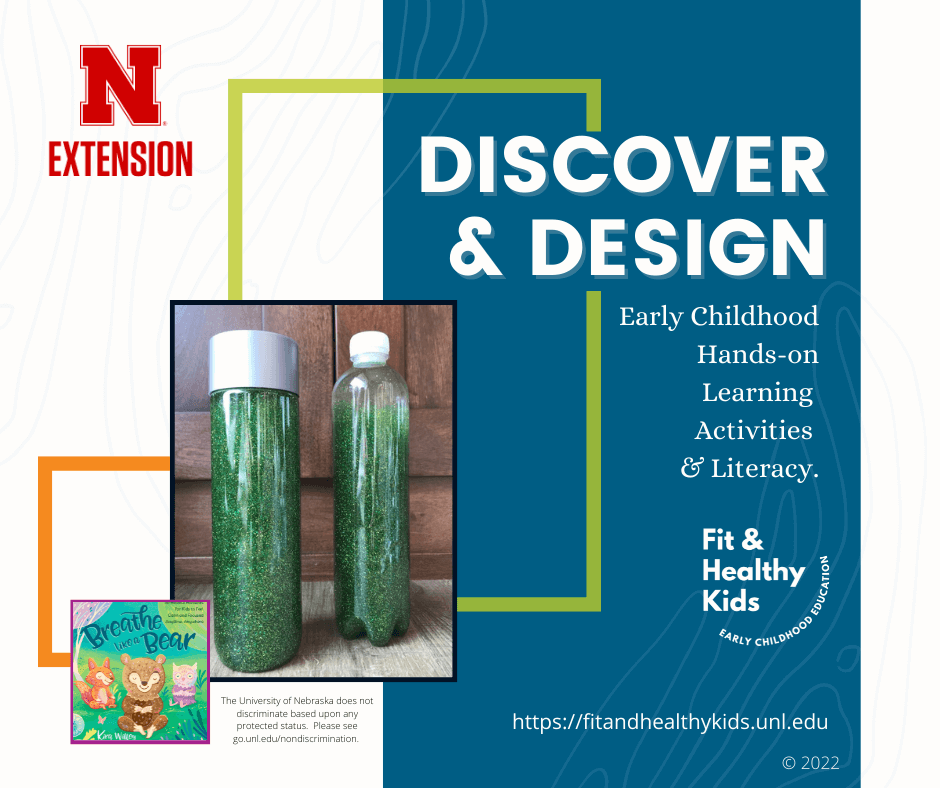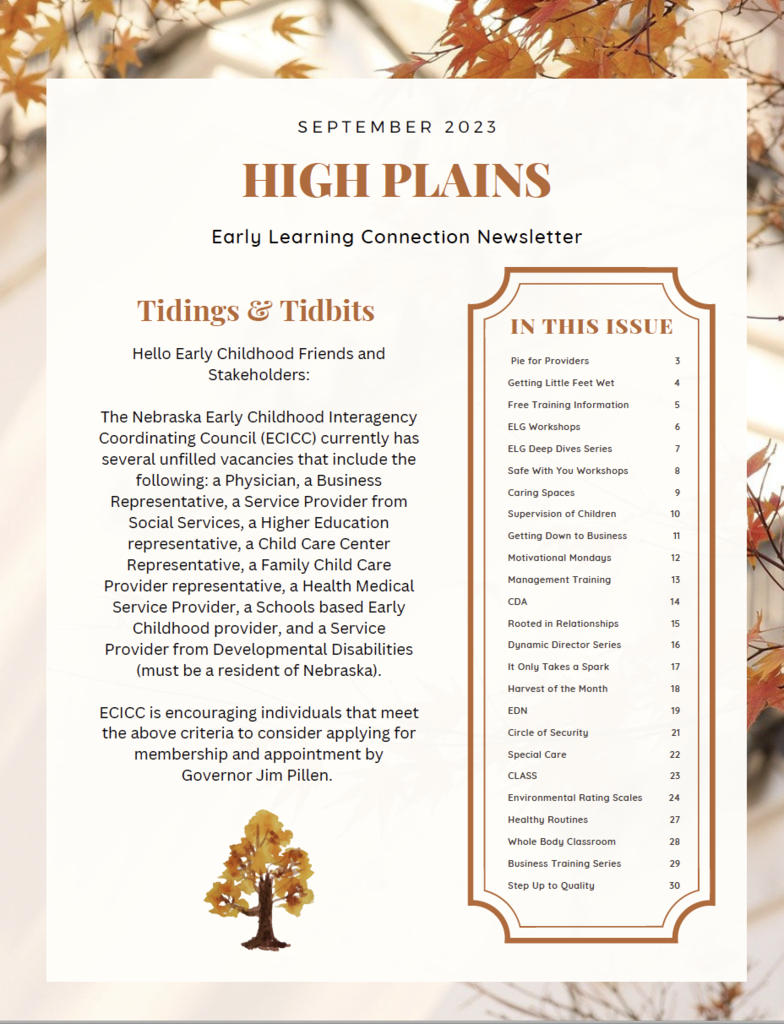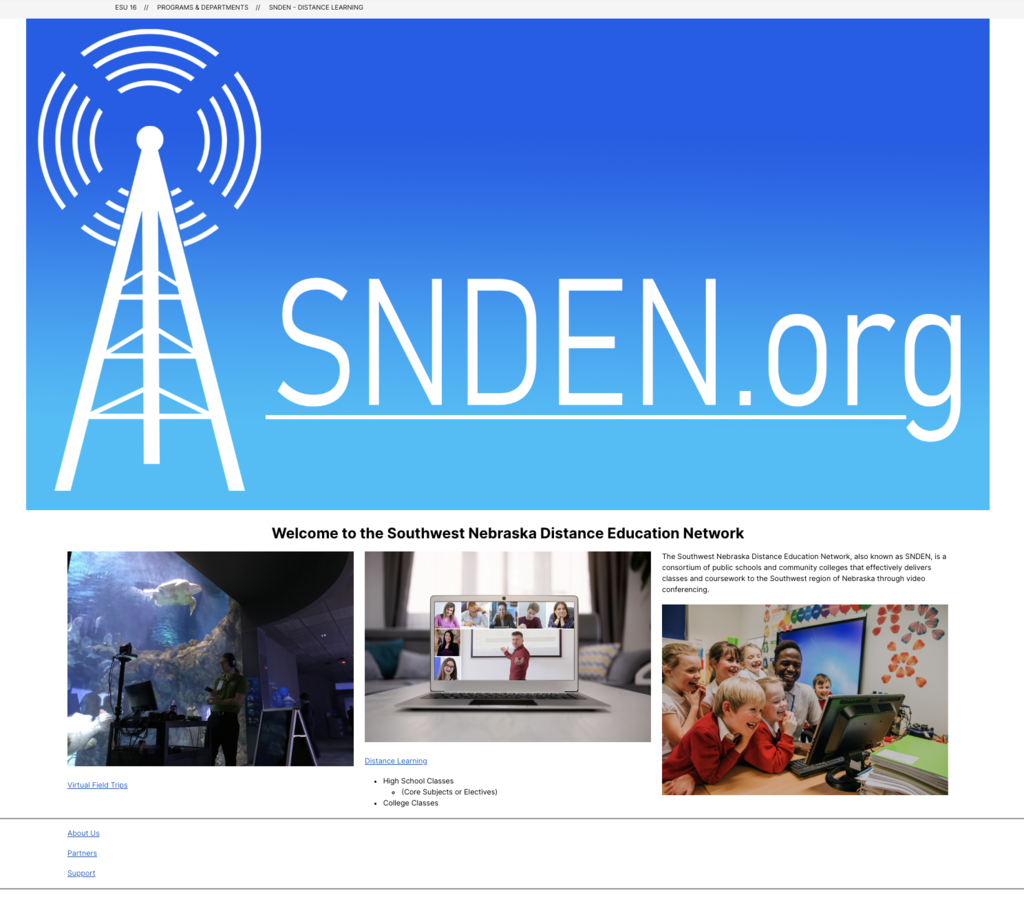 CPI Initial Training. October 3rd, 2023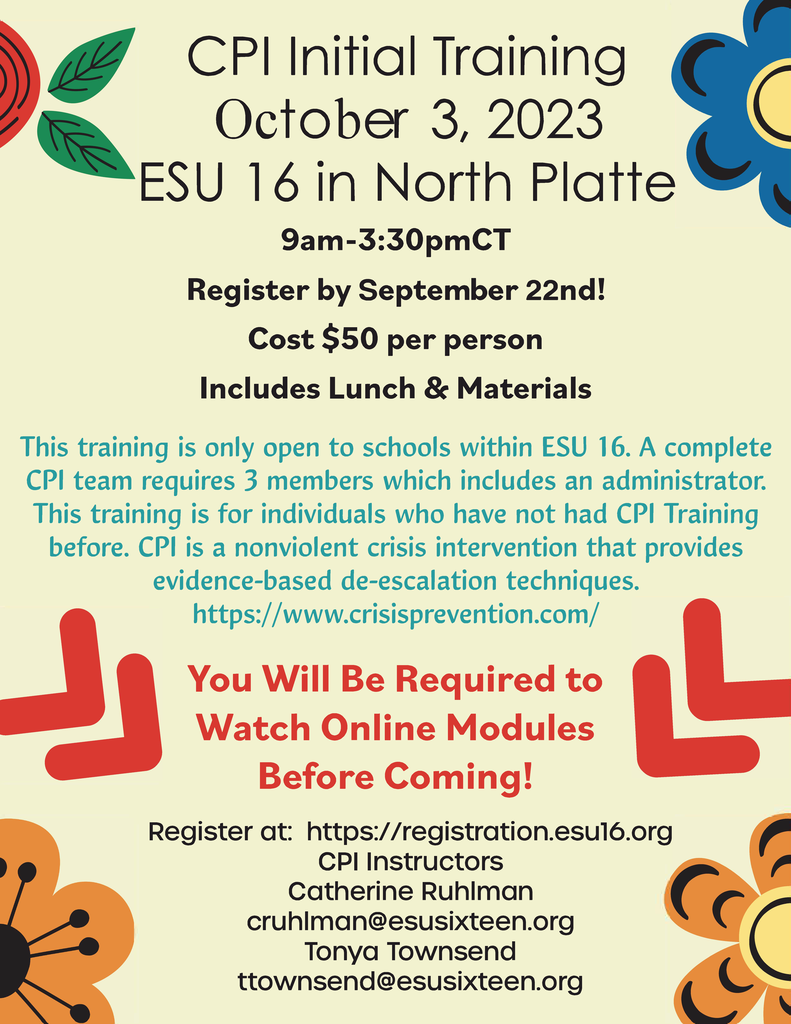 NeMTSS Framework Explore Day September 25, 2023, 9-3 CT ESU 16 North Platte Registration is now open:
https://registration.esu16.org
District Leadership teams will recognize MTSS as a framework for continuous Improvement and assess readiness for implementation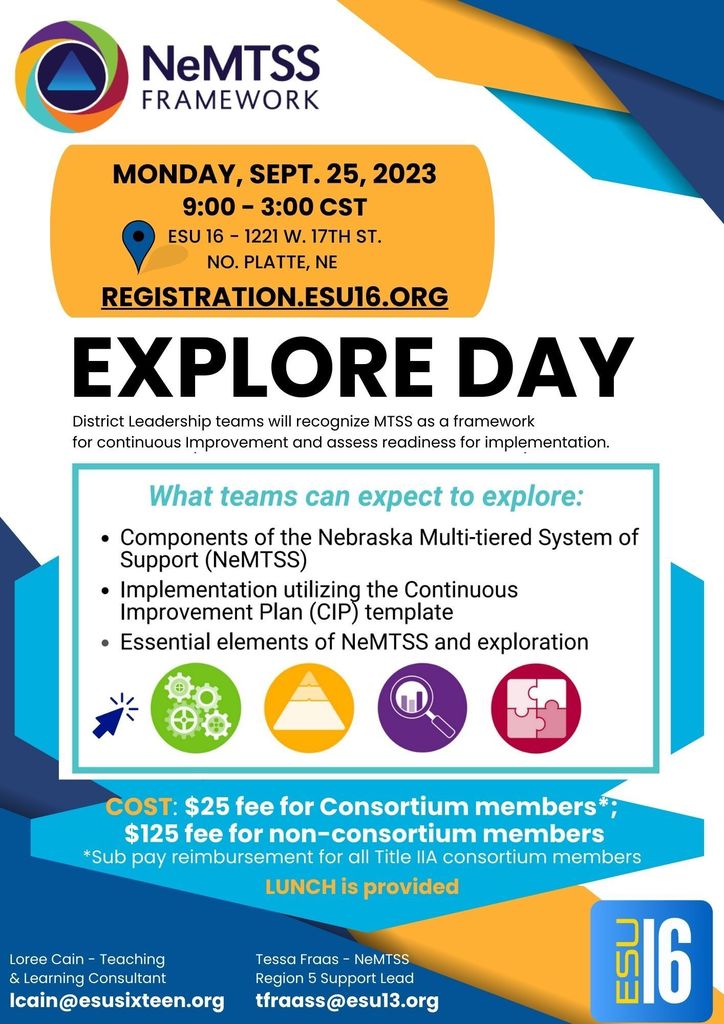 World Language Fall Workshop w/ Guest Presenter Scott Benedict of Immediate Immersion & founder of COMPREHENDED! Register today:
https://registration.esu16.org
Sept 18, 2023, 9-3 ct ESU 16-North Platte