Nothing better than kicking off AESA Conference #2021 than with a student performance from Dekaney High School Wind Ensemble. Thank you for sharing your amazing talent with us! #AESA2021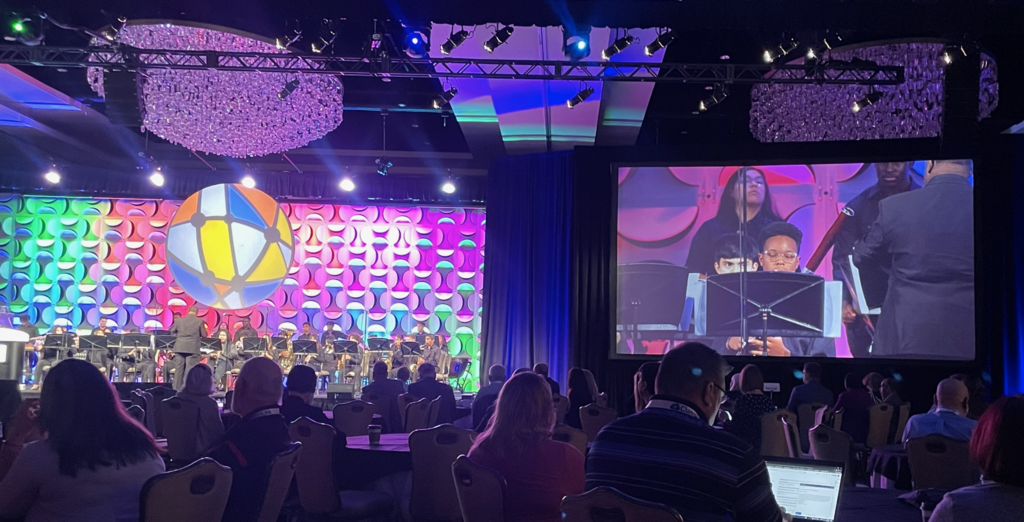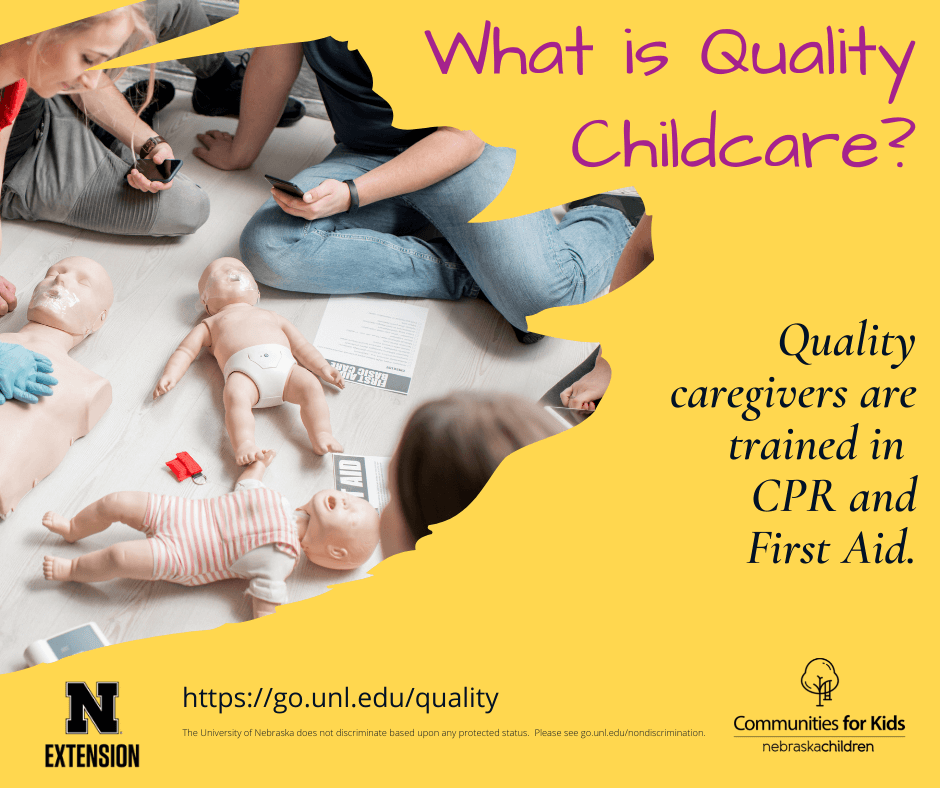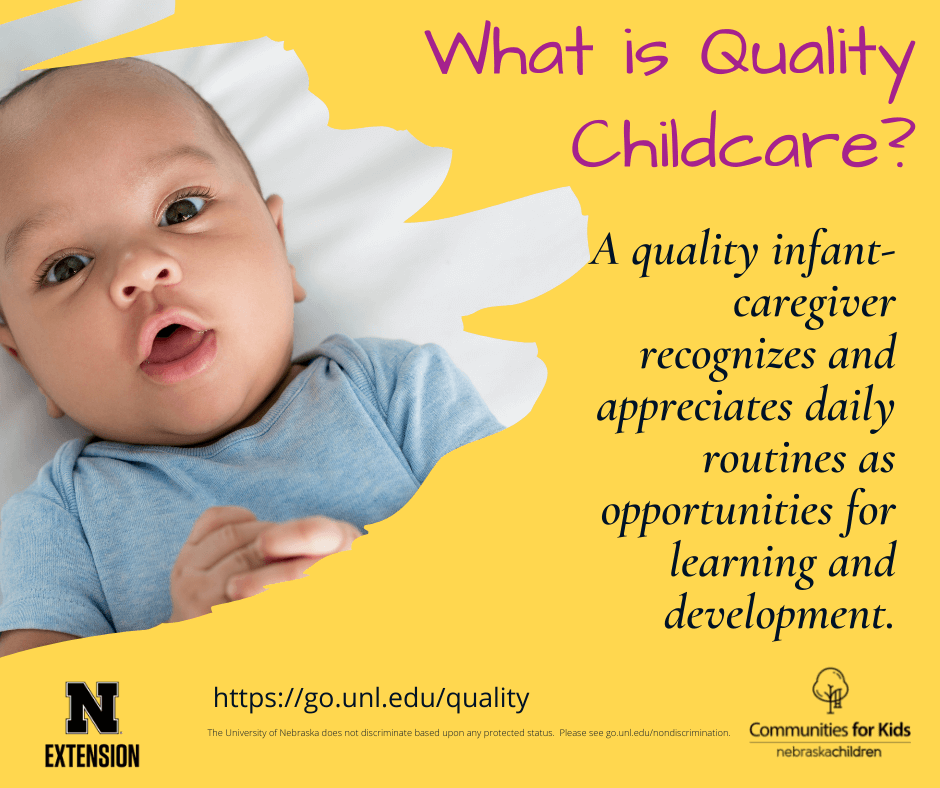 CPI Initial Training will be offered on February 8th & Refresher will be on March 1st! If interested please register at esu16.org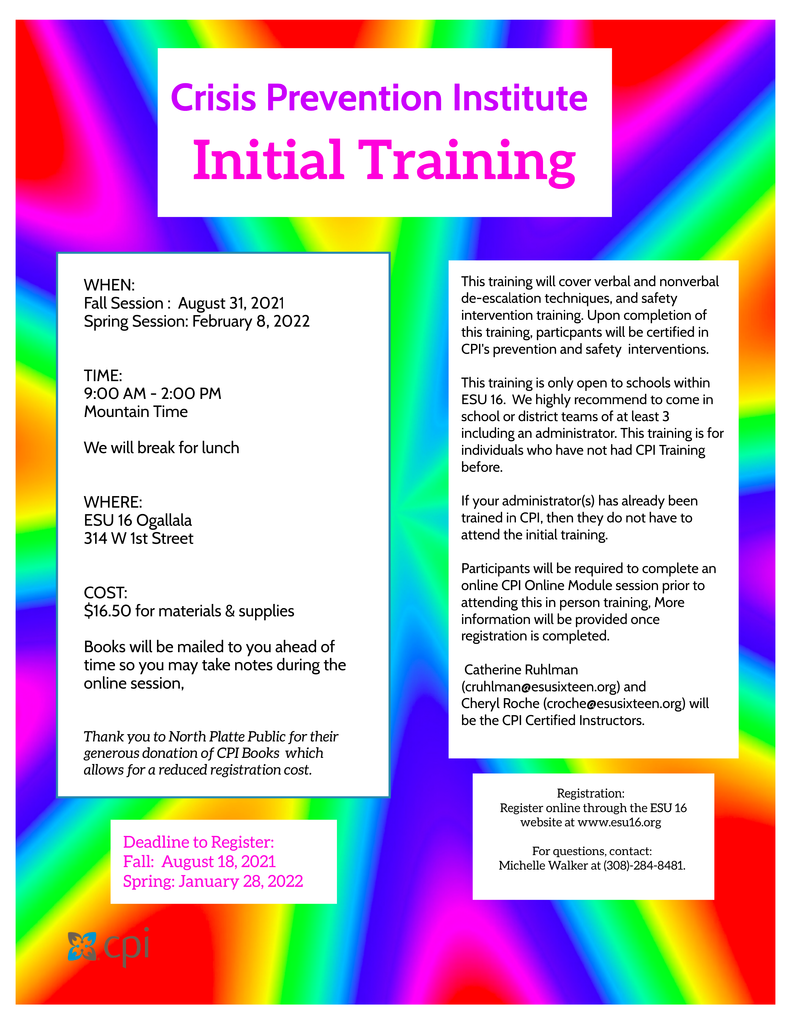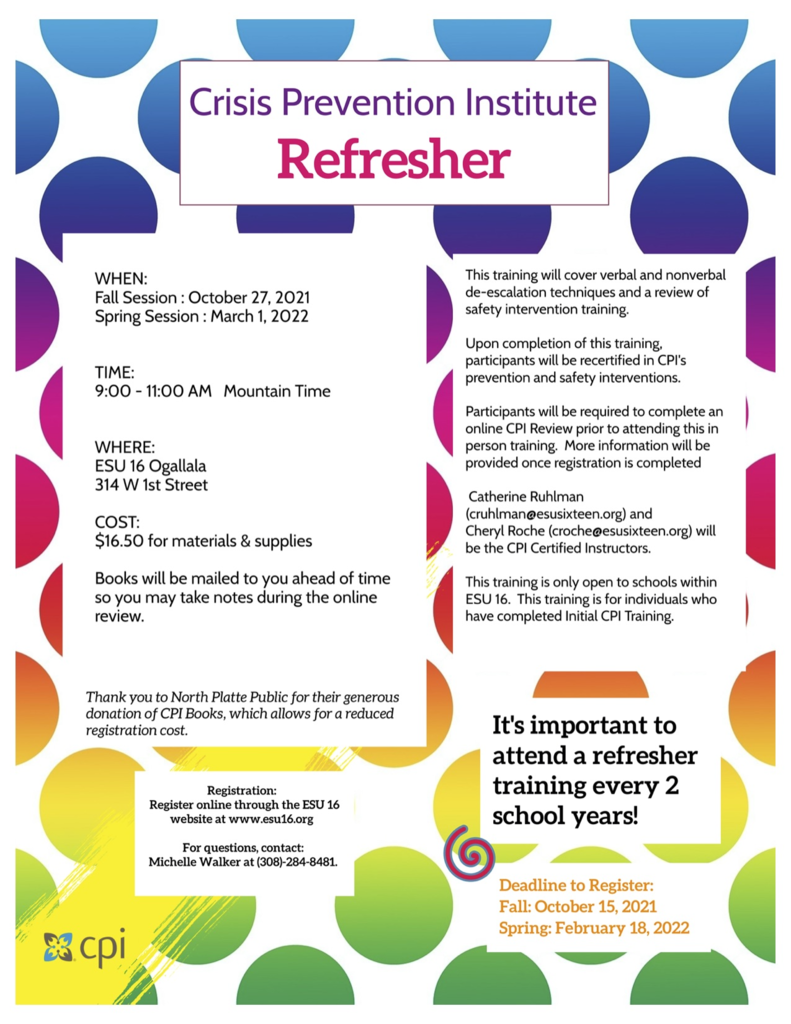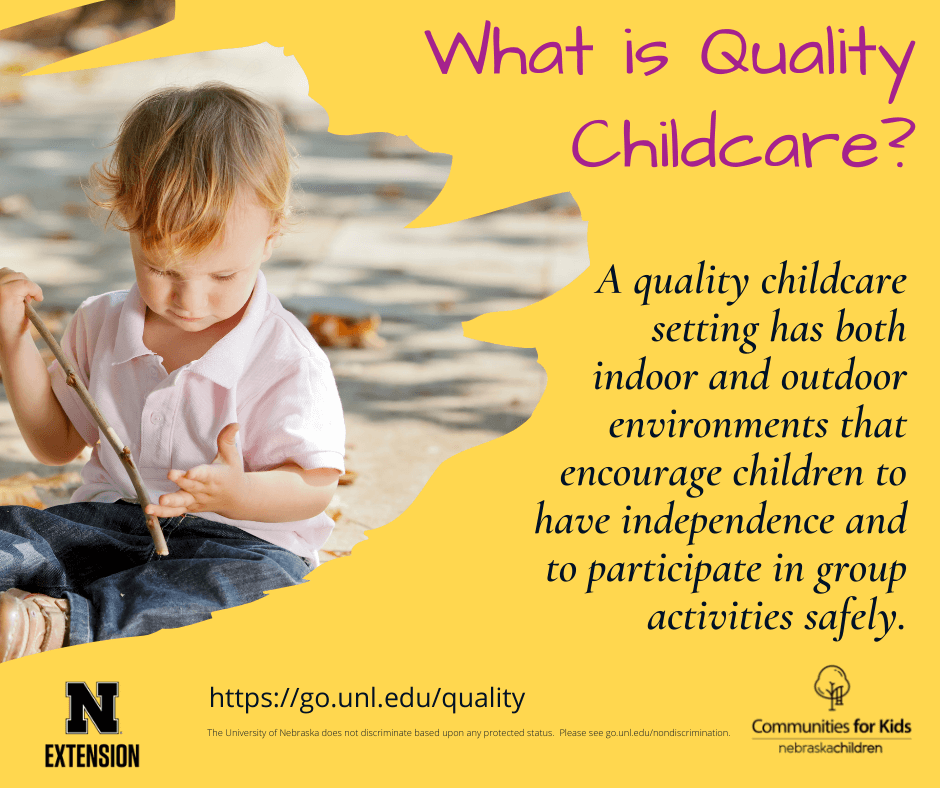 Who needs to hear you're thankful for them today?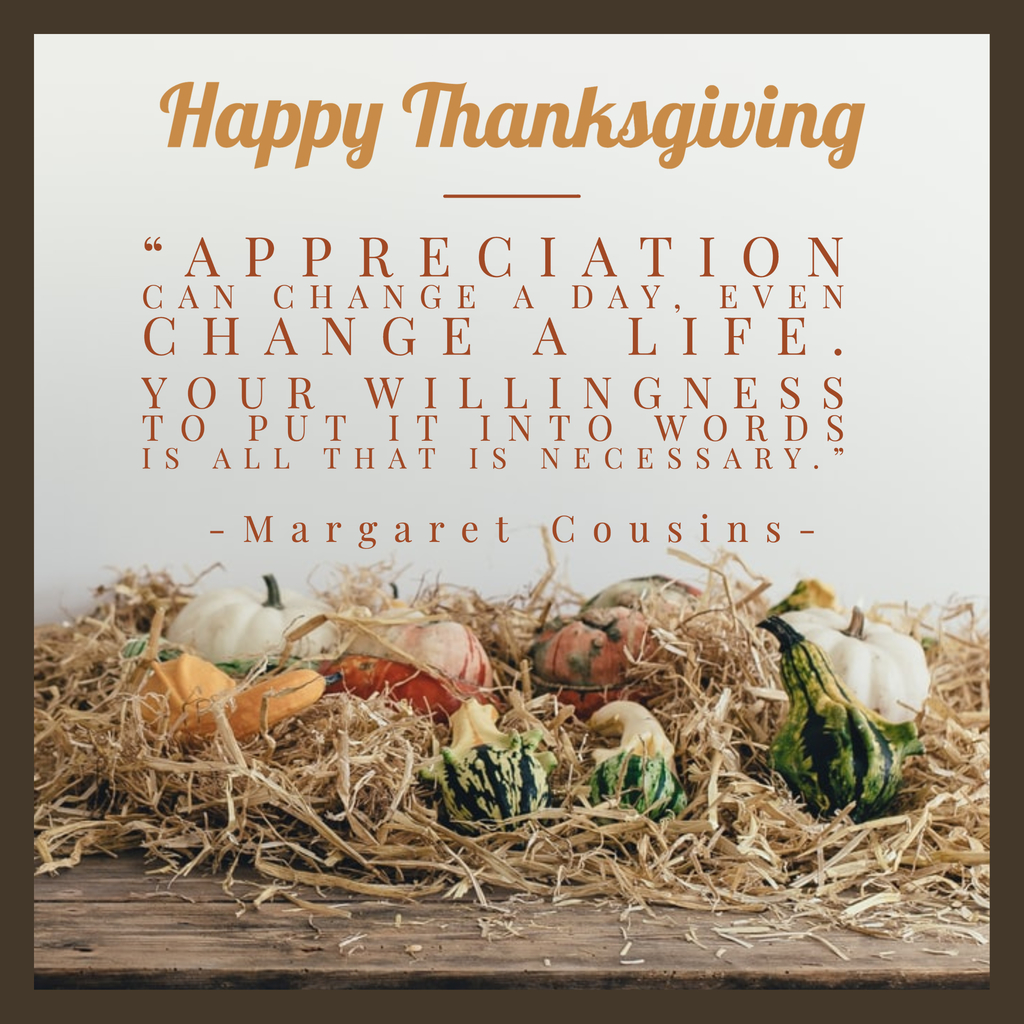 Happy Birthday Chad!!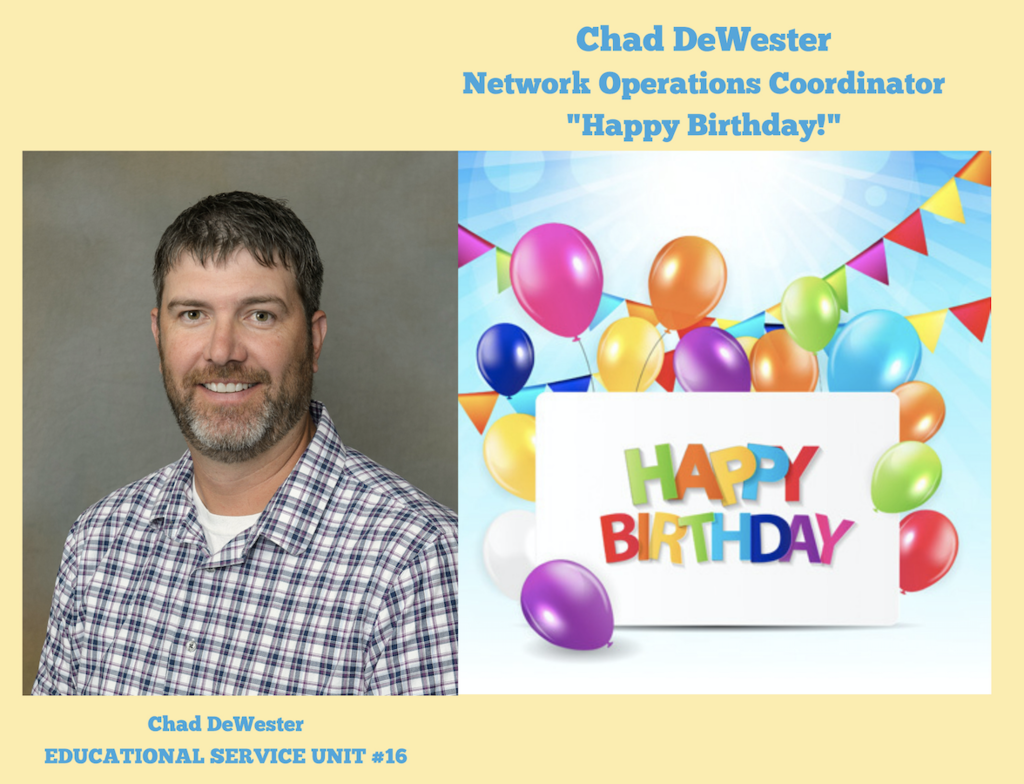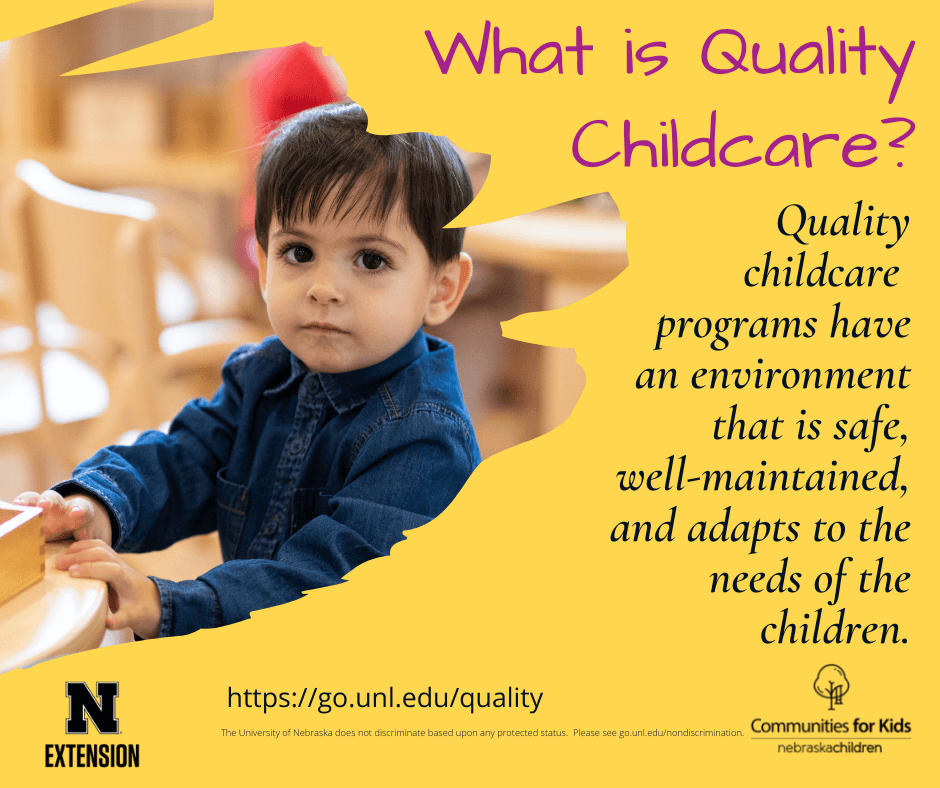 Holiday Hours; Remember to be Thankful this year.. Have a Happy Thanksgiving!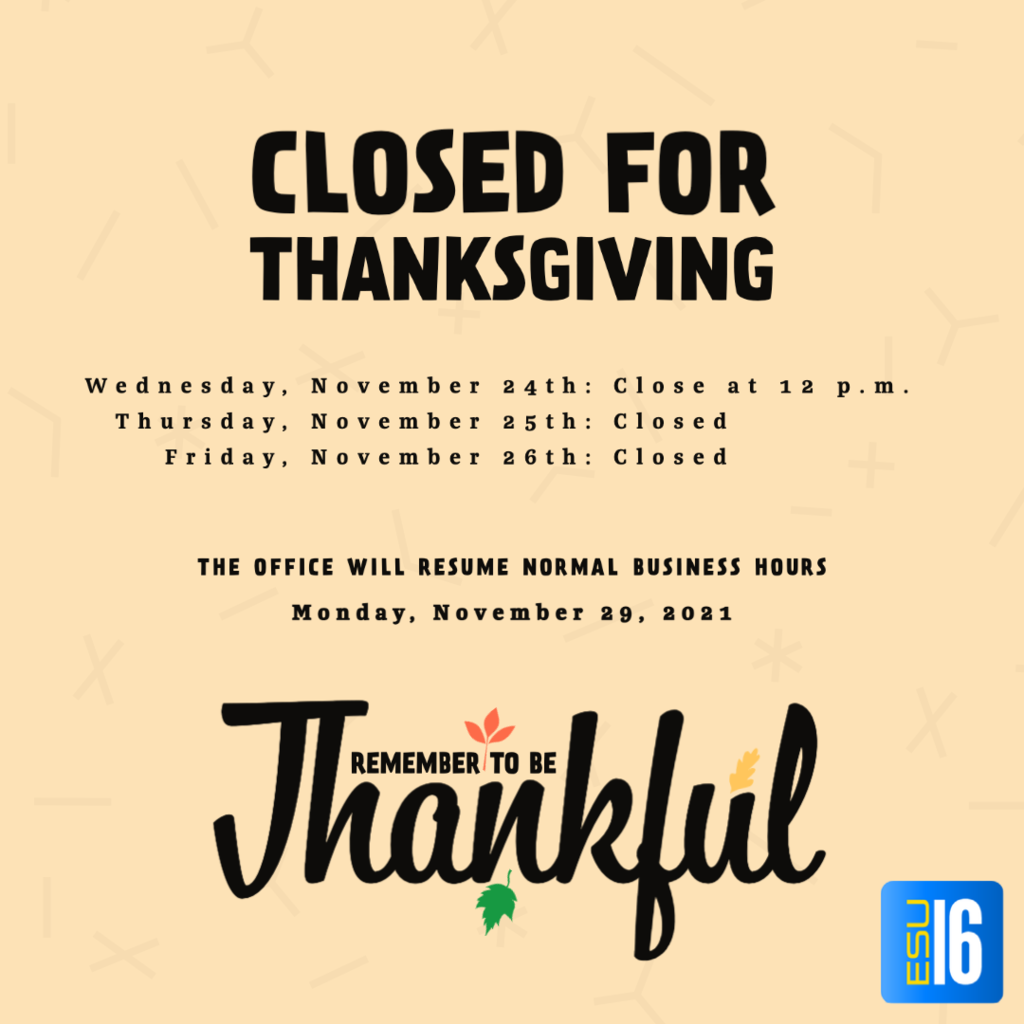 Asking a trivia question can be the best ways to start a conversation. Ask your family and friends this question as you sit around the Thanksgiving table. Happy Thanksgiving Everyone!

Mental Health Self-Care: Self-care means taking the time to do things that help you live well and improve both your physical health and mental health. When it comes to your mental health, self-care can help you manage stress, lower your risk of illness, and increase your energy. Even small acts of self-care in your daily life can have a big impact. Self-care tips:
https://www.nimh.nih.gov/health/topics/caring-for-your-mental-health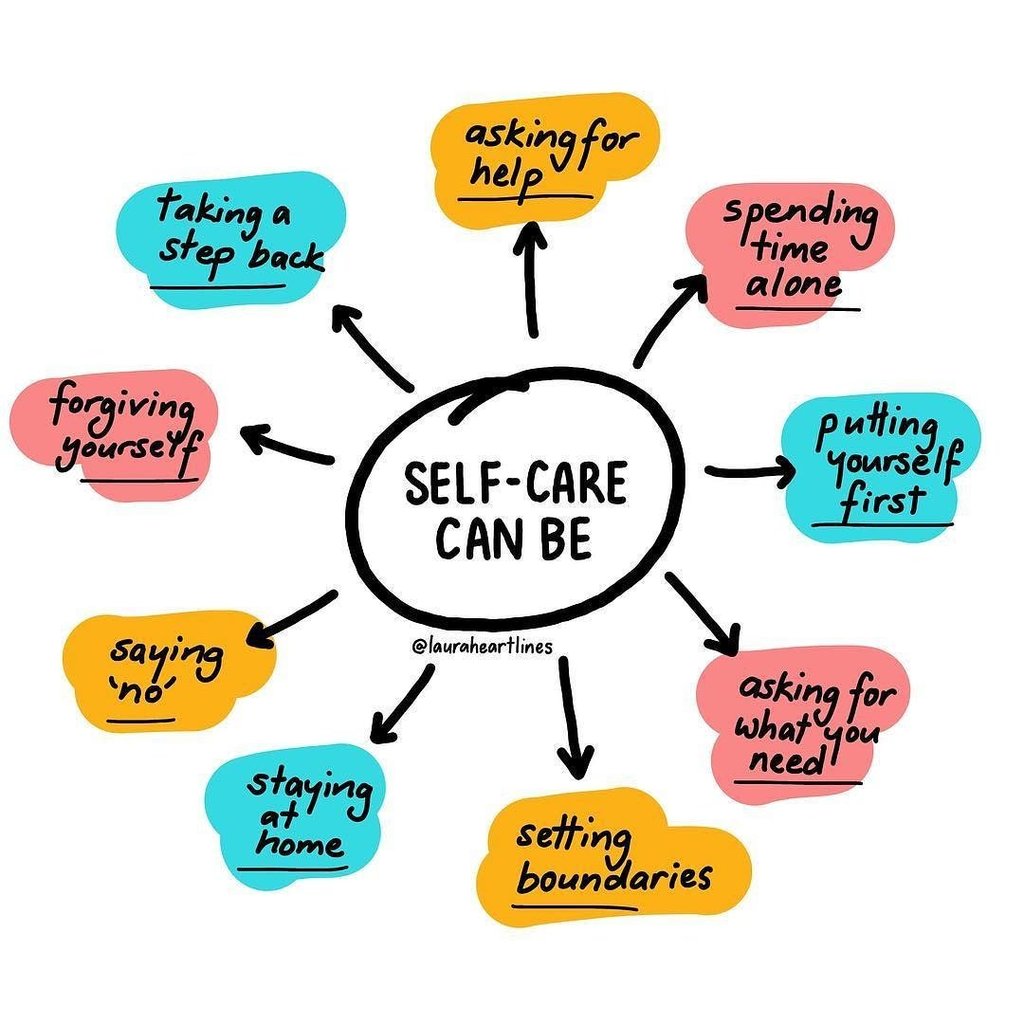 ESU 16 is celebrating the amazing work being done by districts across the service unit. Read to find out why Brady Elementary has earned this week's District Spotlight! #WhatInsirESU #ESU16spotlight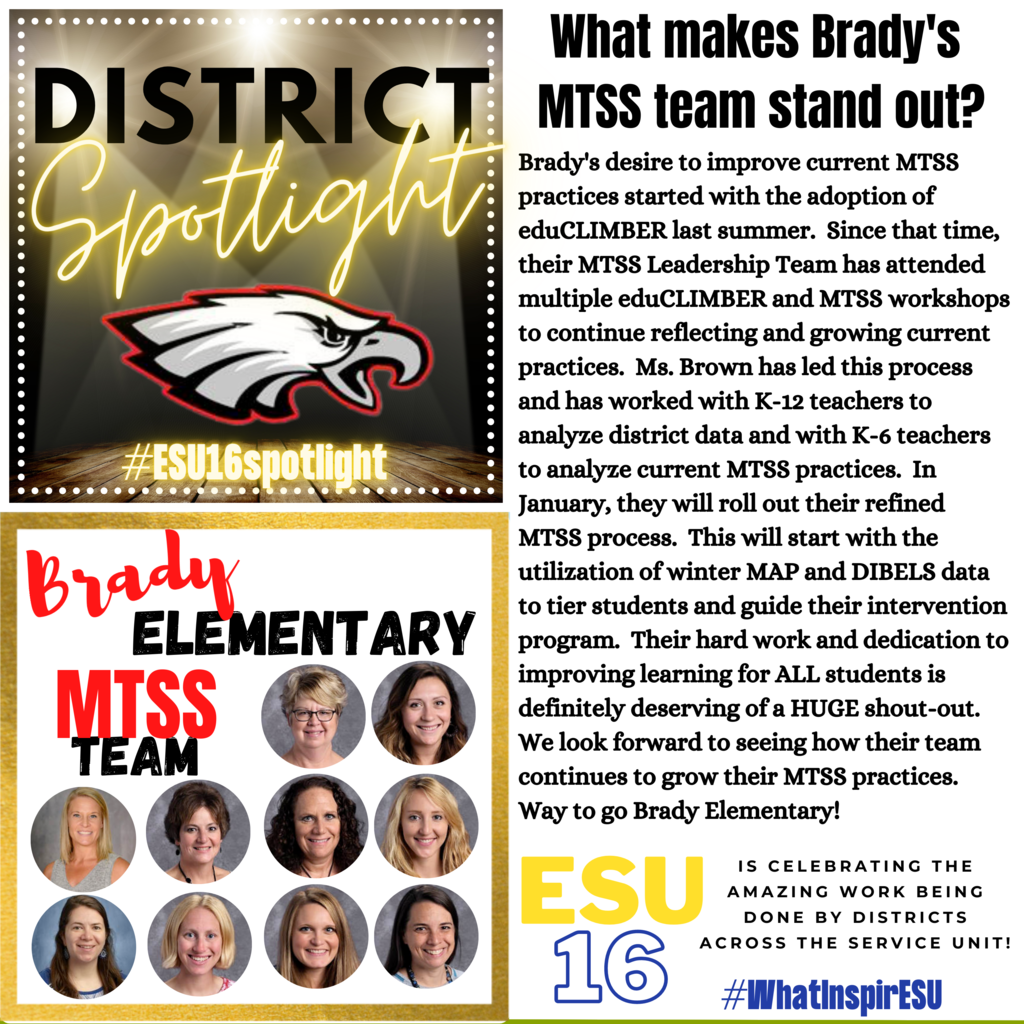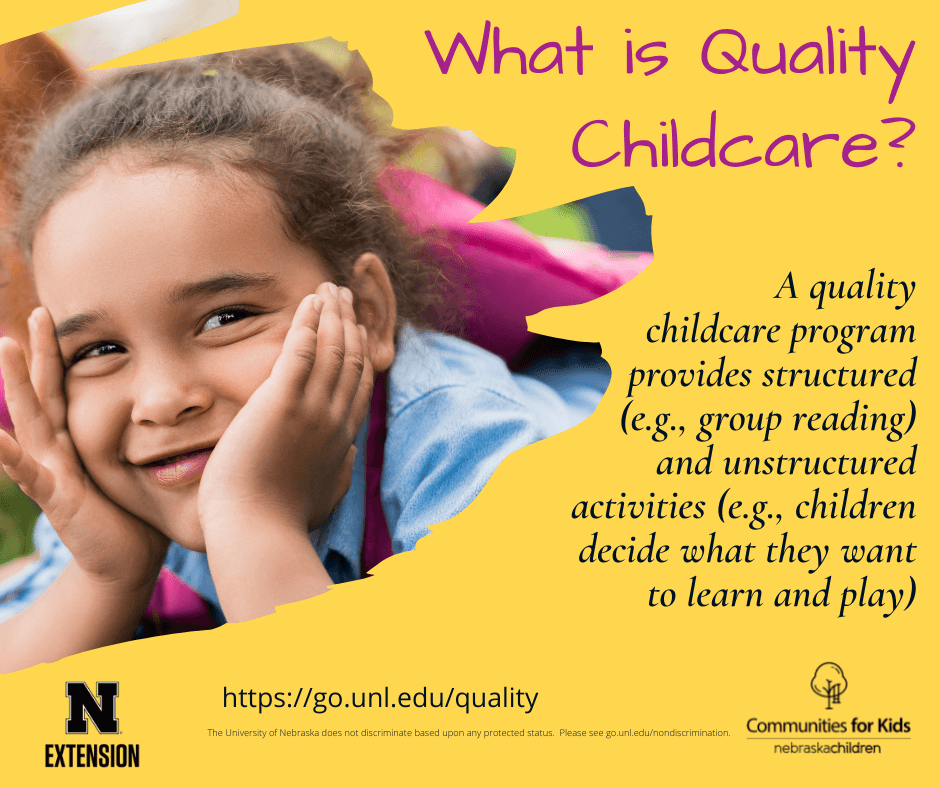 ESU 16 is hiring!! Teaching & Learning Consultant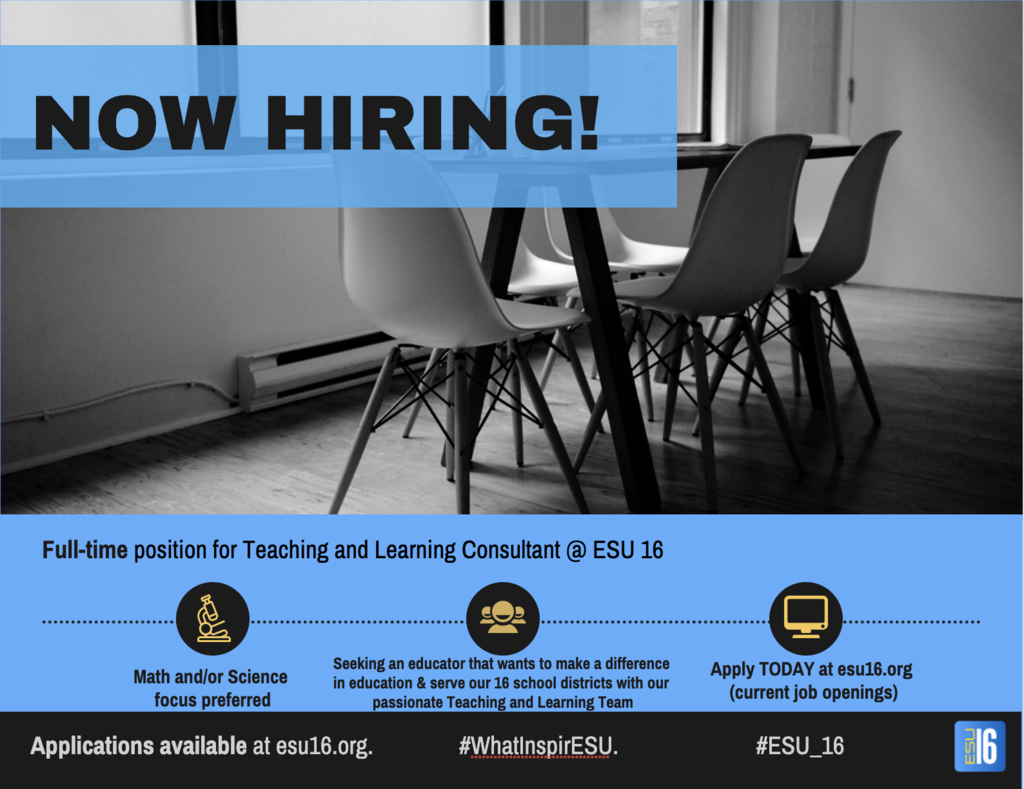 ESU 16 is hiring!! School Psychologist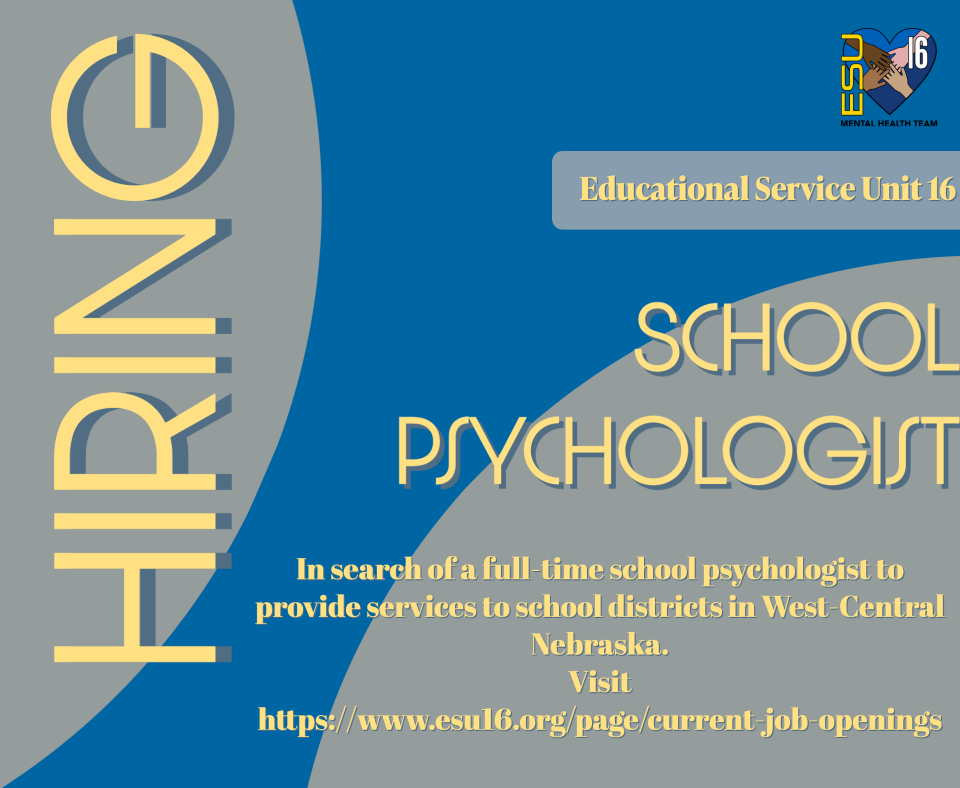 ESU 16 is hiring!! Speech Language Pathologist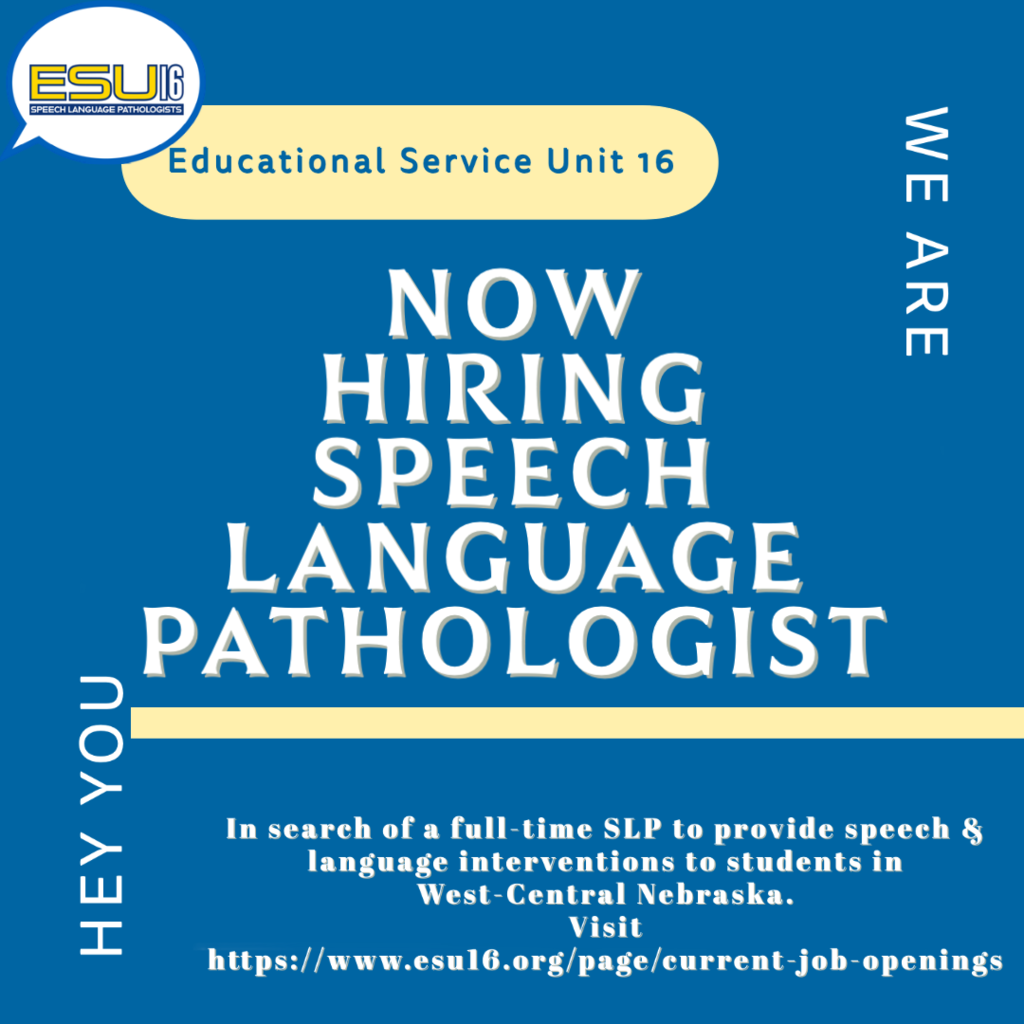 ESU 16 is hiring!! Mental Health Professional


ESU 16 is hiring!!! Transition/Inclusion Facilitator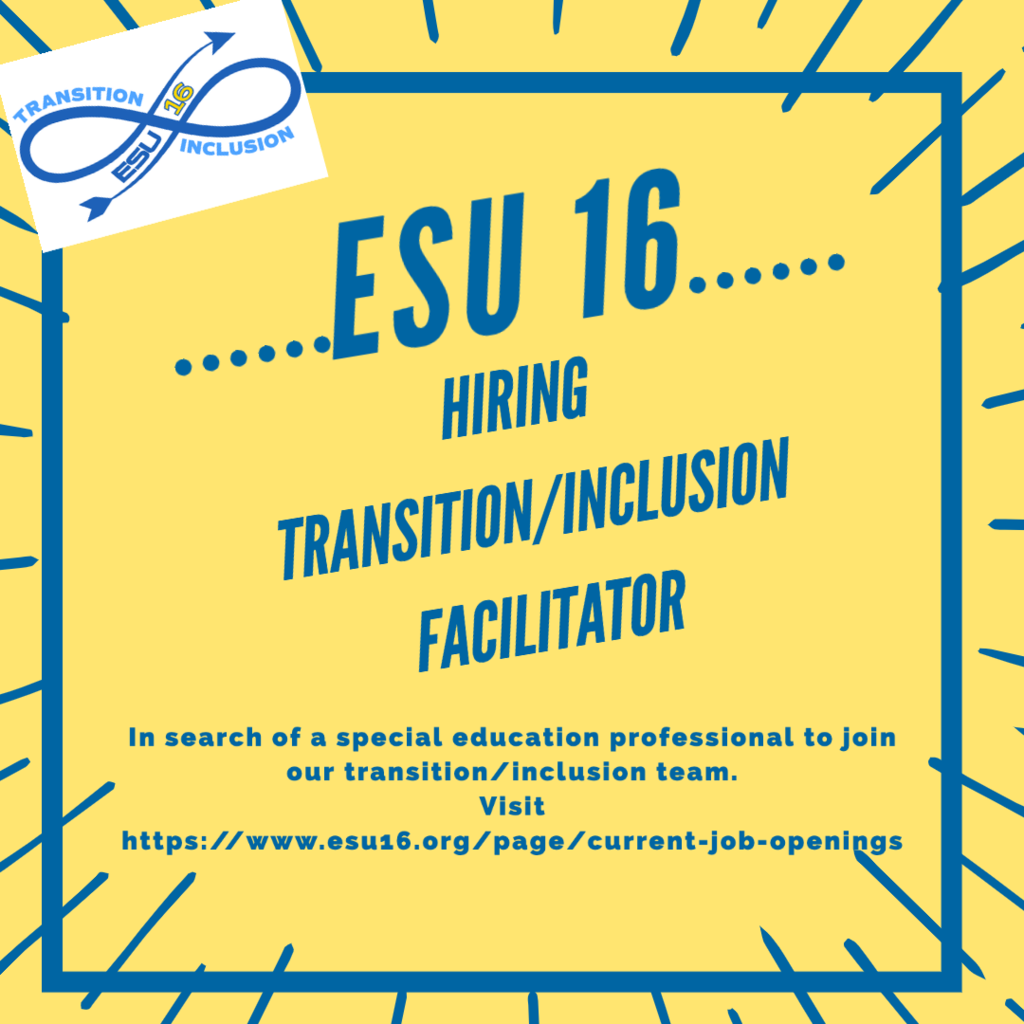 What's that?? The new Audiology Suite and equipment have been installed at the ESU 16 office in North Platte! We are so excited to offer more flexibility when scheduling appointments for hearing evaluations and to have state of the art equipment!