ESU 16 is celebrating the amazing work being done by districts across the service unit. Read to find out why McPherson County has earned this week's District Spotlight! #WhatInspirESU #ESU16spotlight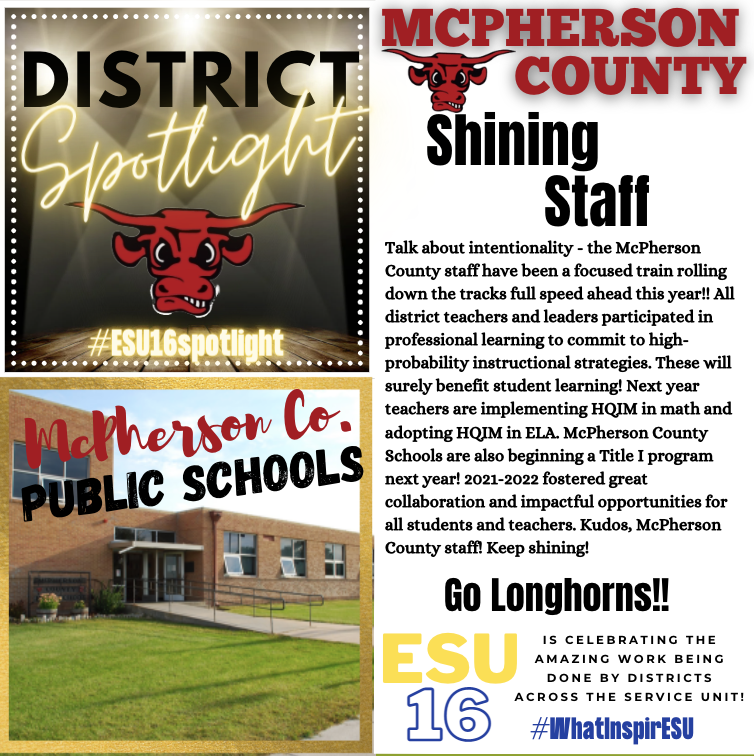 Childcare Provider appreciation Day is May 6, 2022!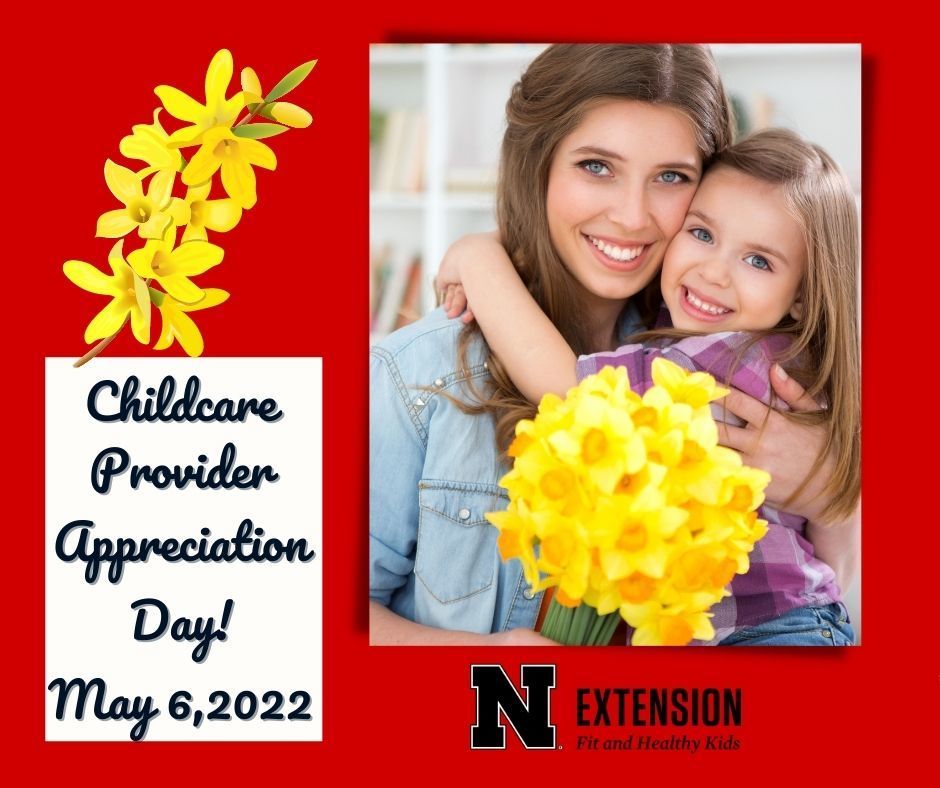 The OWLS and North Platte house kids have been busy planting vegetables and flowers for their plant sale on May 4th. Please come out to support our OWLS and the North Platte House kids.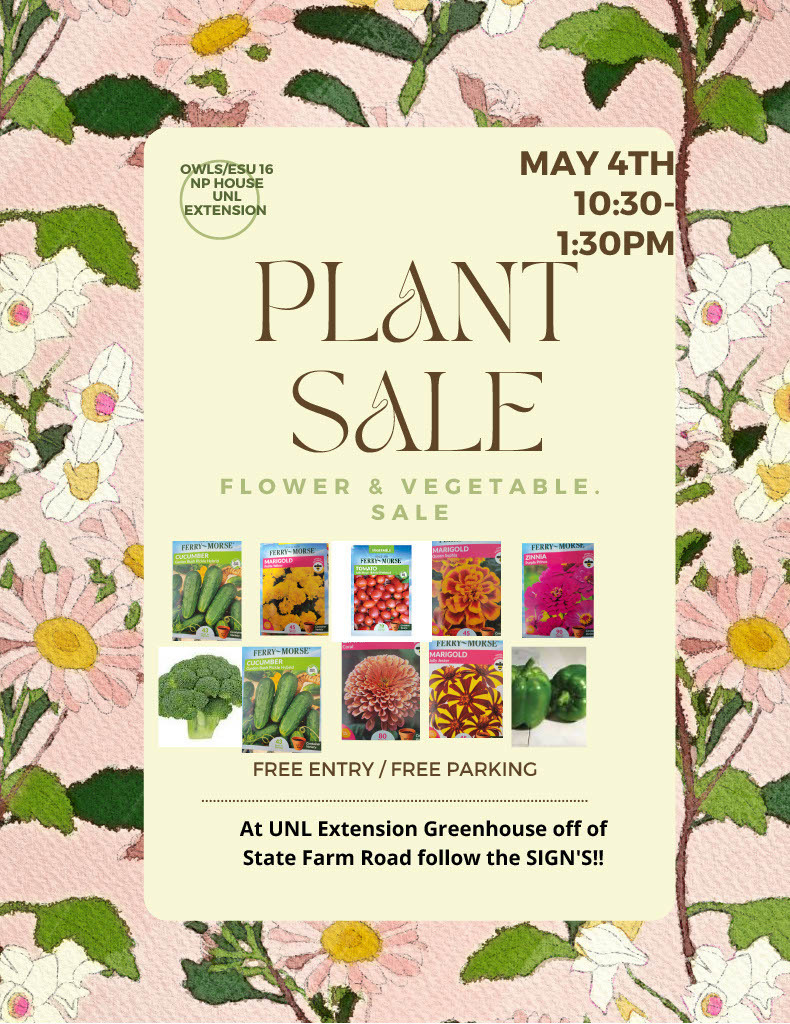 Thank you to our ESU 16 Admin. Assistants Team on Administrative Professionals Day!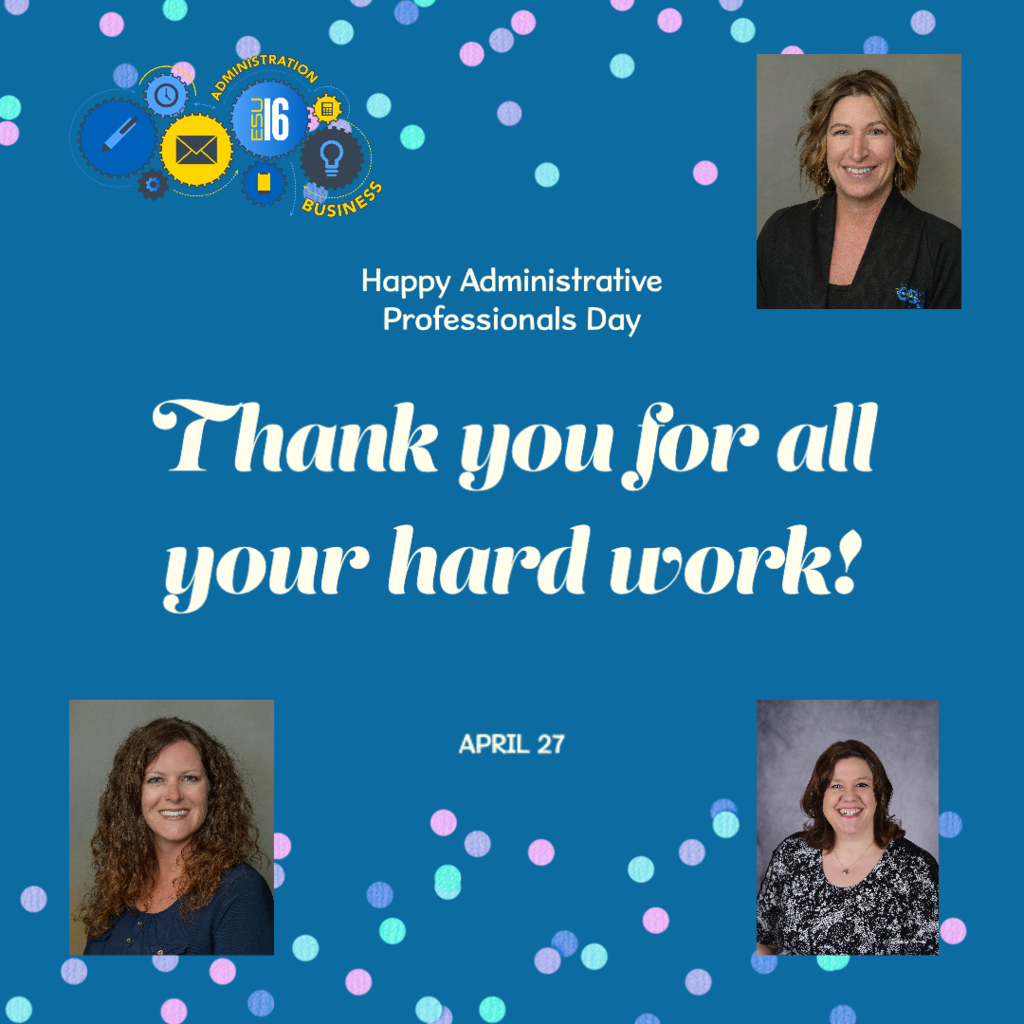 Children's books that rhyme are always a win for young readers. Angie McBride, ESU 16 speech-language pathologist, loves books with rhyme. Some of her favorites include "Little Blue Truck," "Snowmen at Night," & "Who Took the Farmers Hat?" What are your favorite rhyming books?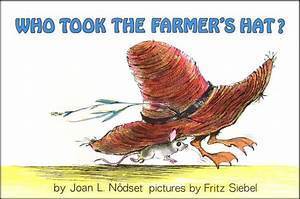 Students from Wallace, Hyannis and Sutherland public schools job-shadowed Chad DeWester and Todd Hatcher from the Network Operations Department at the ESU 16 offices at Ogallala and North Platte in April.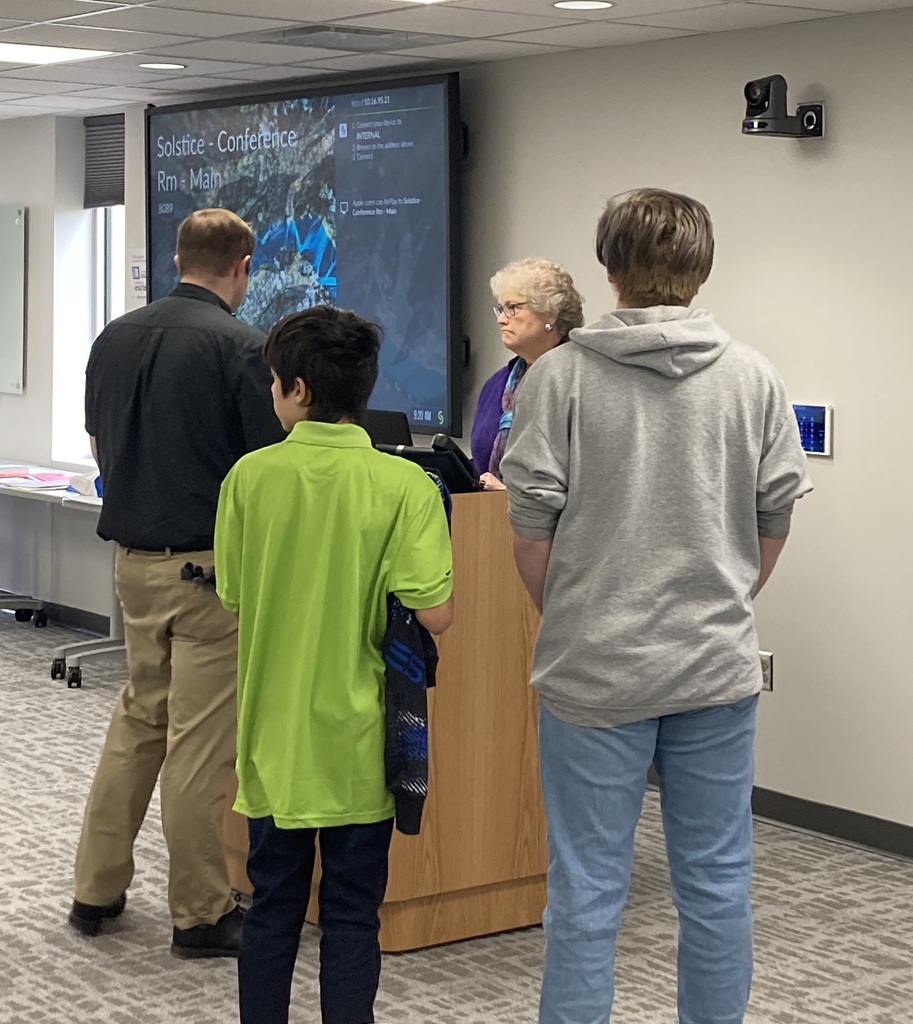 ESU 16 Librarians, thank you for all you do!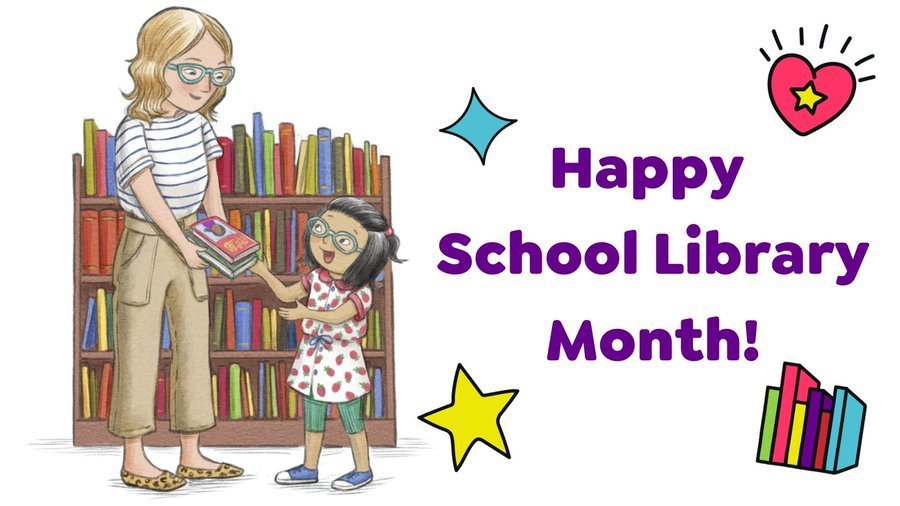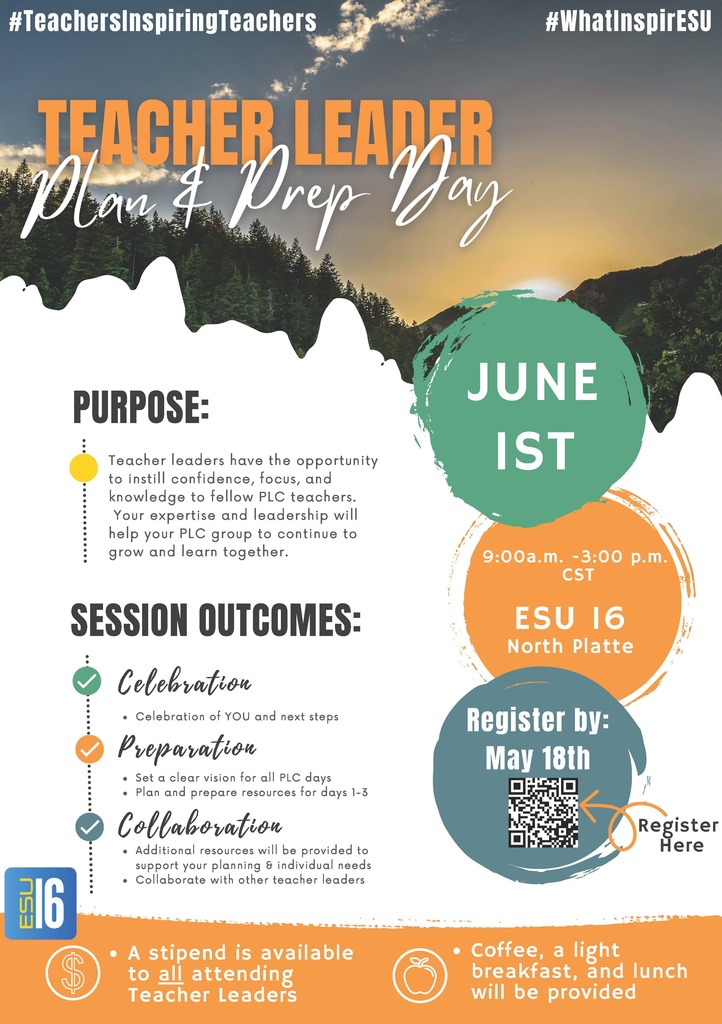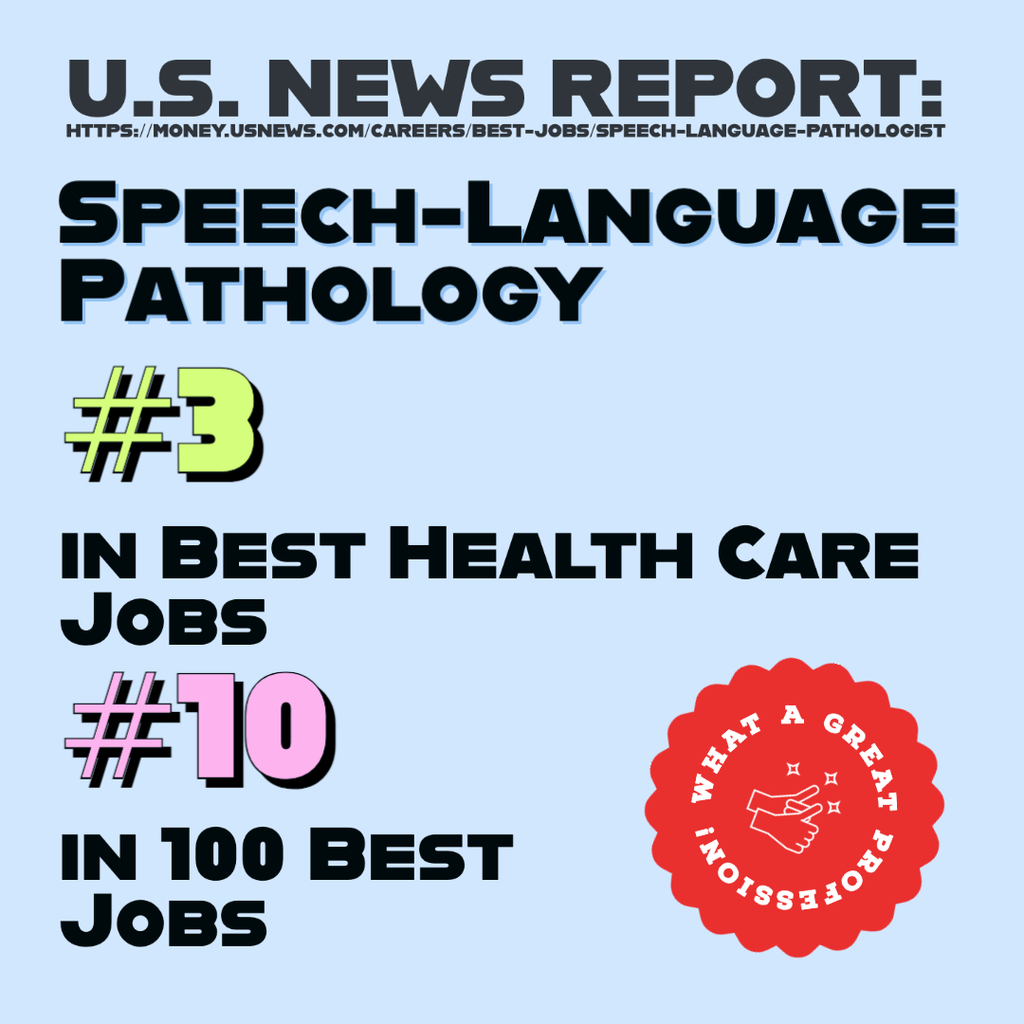 We will be closed Friday, April 15th & Monday, April 18th for Easter break. The office will resume normal hours on Tuesday, April 19th. Enjoy a great time with your family & friends this Easter weekend!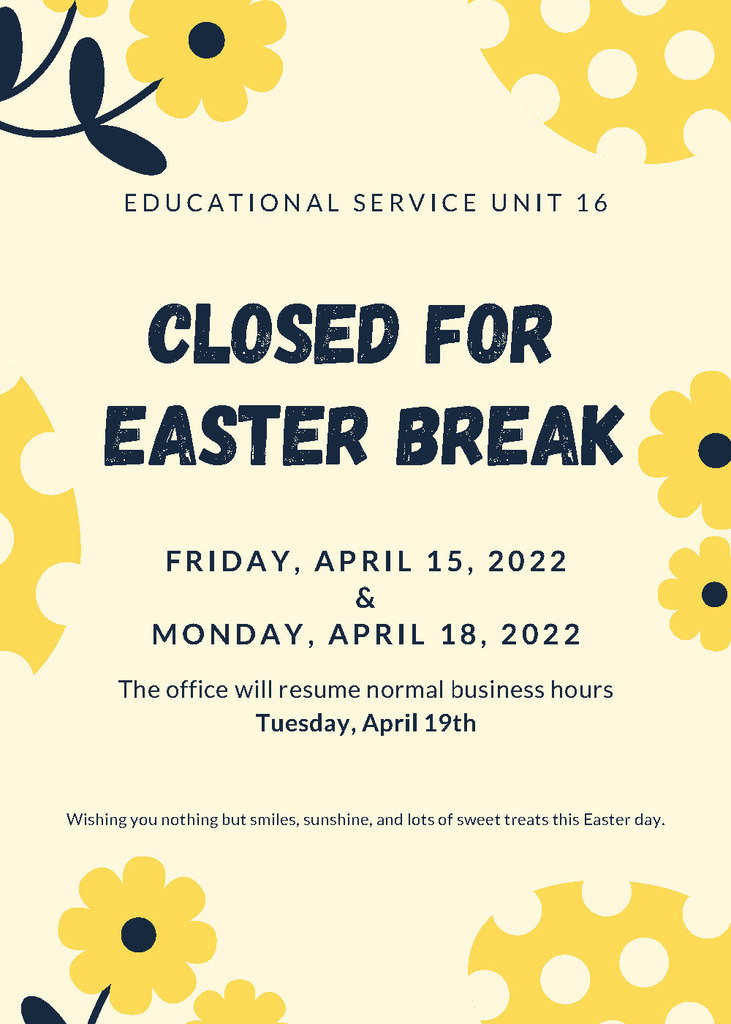 Looking for a fun Easter book? ESU 16 speech-language pathologist Shelby Thompson recommends books by Wendi Silvano. Silvano's book "Turkey's Eggcellent Easter" might be worth checking out this week!
https://wendisilvano.com/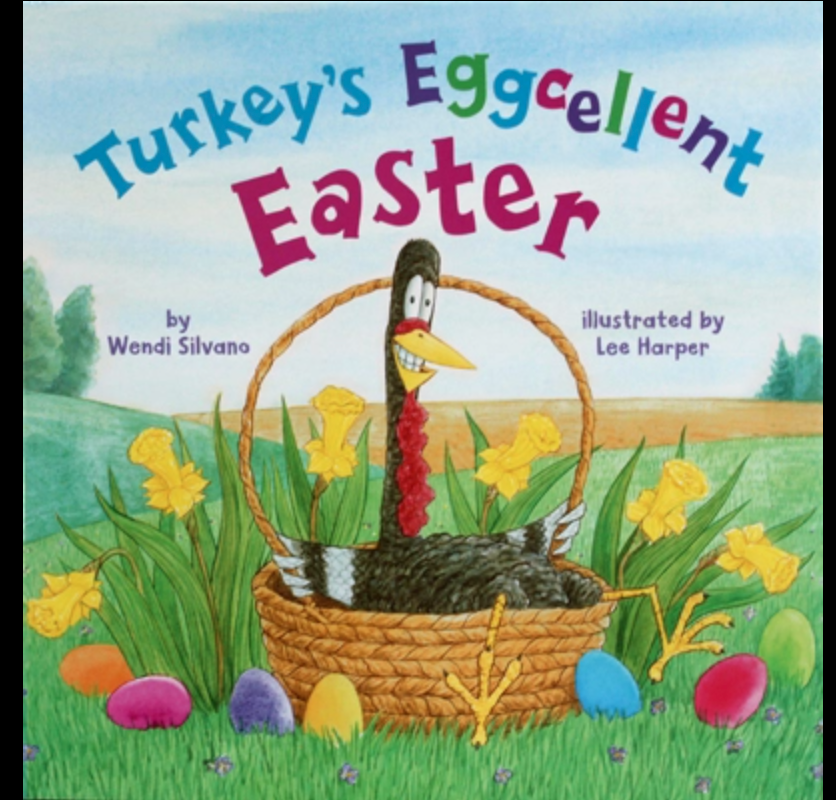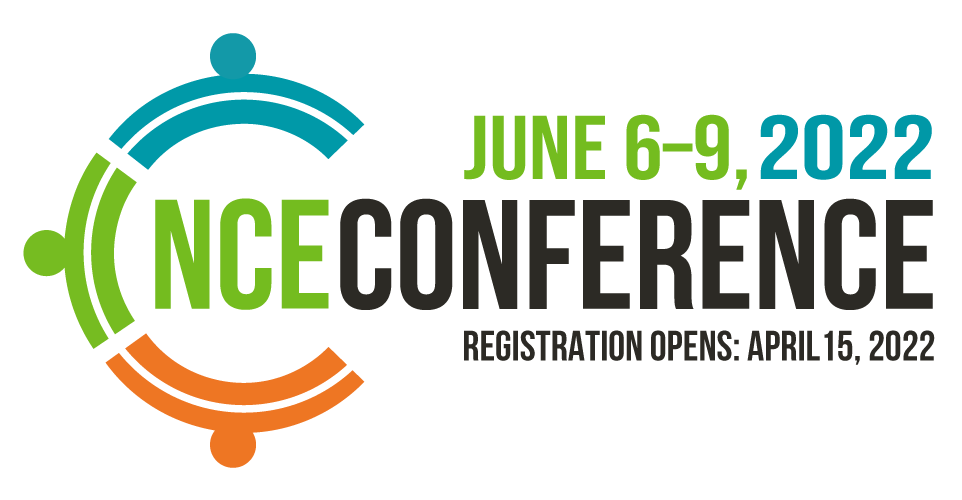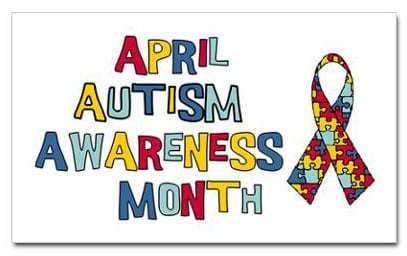 Several NDE servers will be down while they are physically moved on Tuesday April 12, including: *The NDE Portal (ADVISER Validation, Person ID, P-EBT Uploads, etc.), *Websites such as the Education Directory, the Nebraska Education Profiles (NEP)/NSCAS Special Report, and the NECPRS Early Childhood system, *Parts of the teacher certification and grant management systems which access staff data directly from NDE.

WOYC Friday Message Fit and Healthy Kids recognizes family members' role as young children's first and most important teachers. Share pictures and stories about your family. ​
https://child.unl.edu/family-relationships​​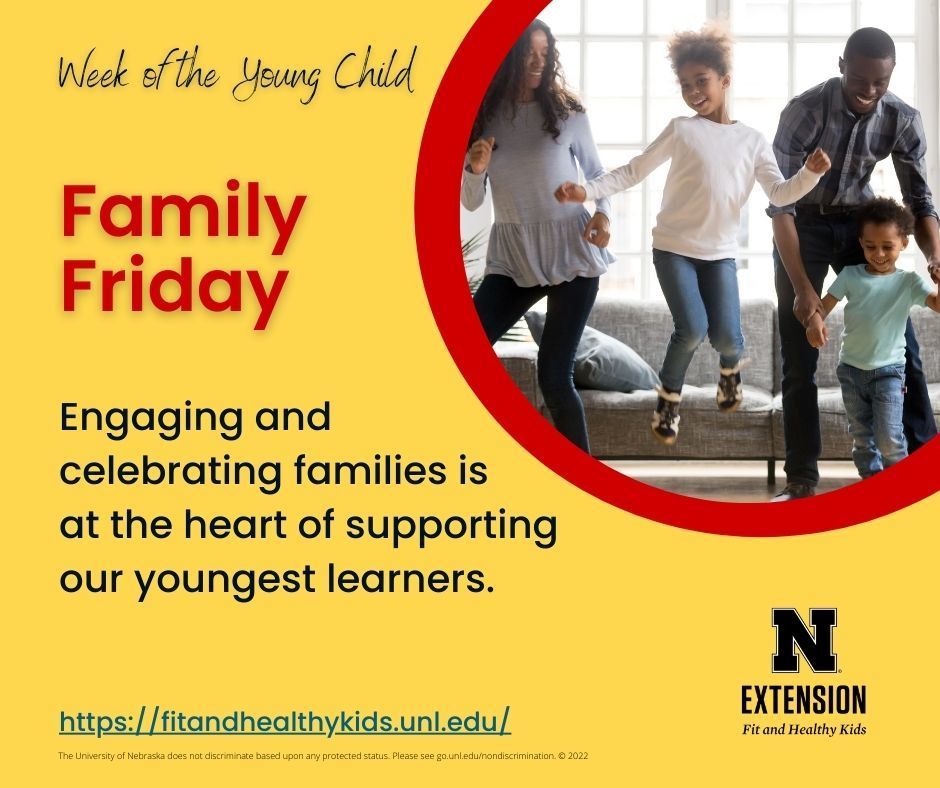 On Artsy Thursday celebrate the joy and learning children experience when engaged in creative art making. Use any materials—from crayons to paint, clay to crafts! Create and share photos of your children's creations!
https://mediahub.unl.edu/media/12387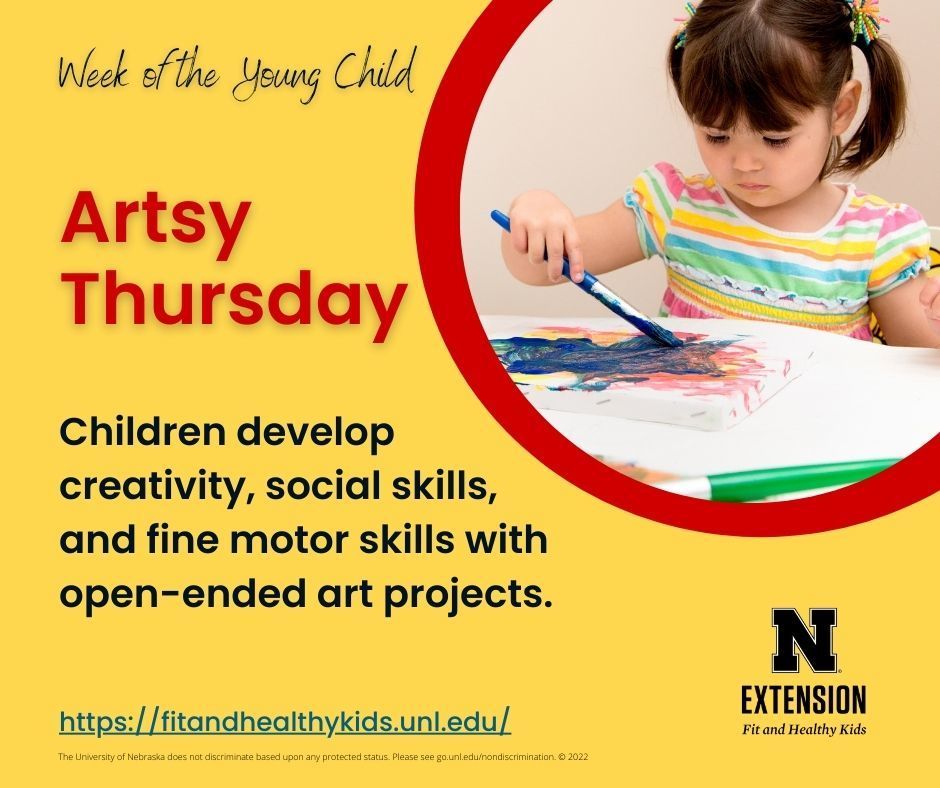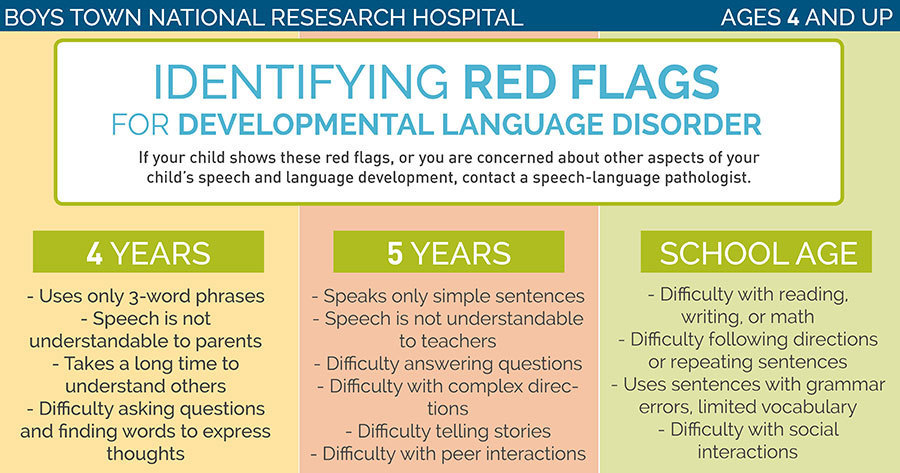 Building materials are everywhere! Children can use tree branches for forts on the playground, block cities in the classroom, or even couch pillows at home for a hideaway. Build with your children and share pictures of their creations!
https://mediahub.unl.edu/media/12862