Jolene Palmer will be providing Standard Protocol Training (I Love U Guys) on September 27th in North Platte, NE! It is highly recommended safety teams attend this training!! It will be a wonderful day!! Register soon space is limited!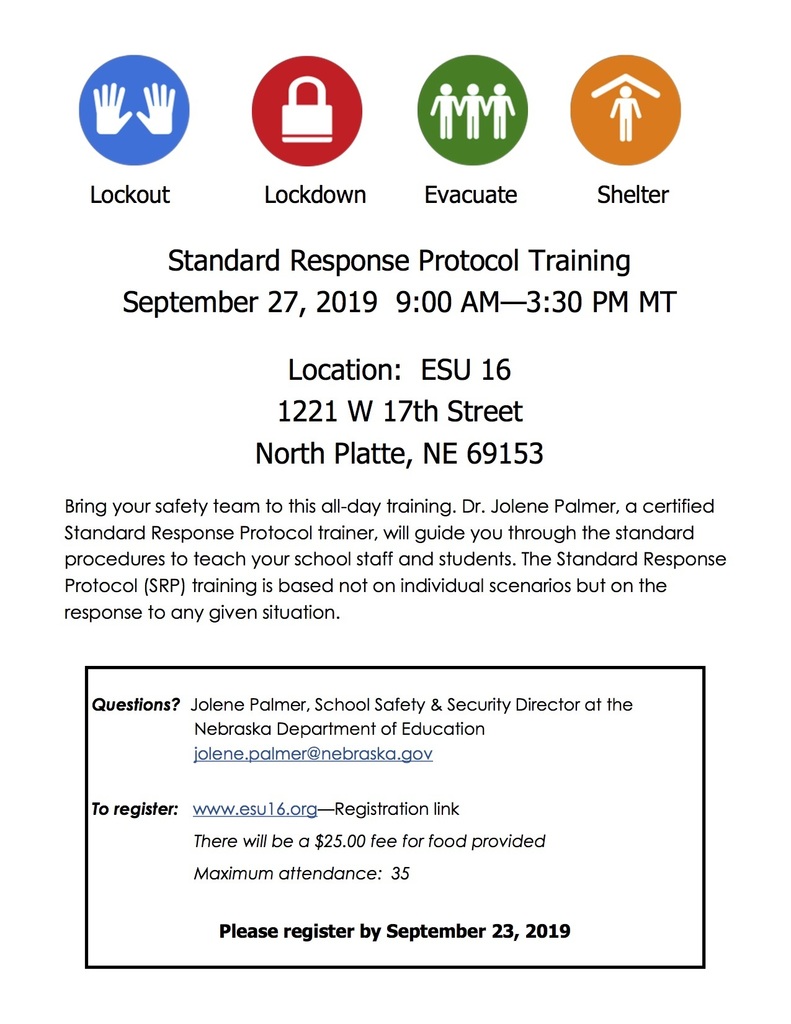 Happy Friday! Let's find all those hidden diamonds in our schools and give them the opportunities they need to share their unique gifts and talents!
https://youtu.be/dnp-8GrHOIk

ESU 16 Staff learning how to help our schools build supports and systems #MTSS #NeMTSS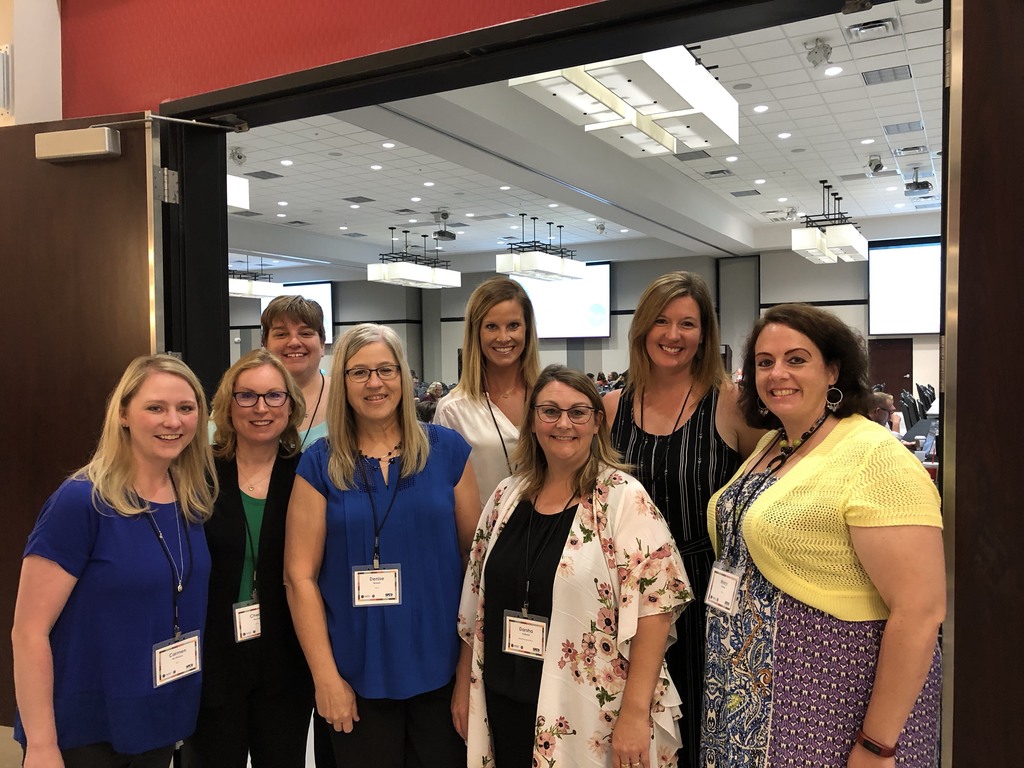 Beautiful Lake McConaughy this is a typical morning view on my way to Arthur & Hyannis! Lucky Me:)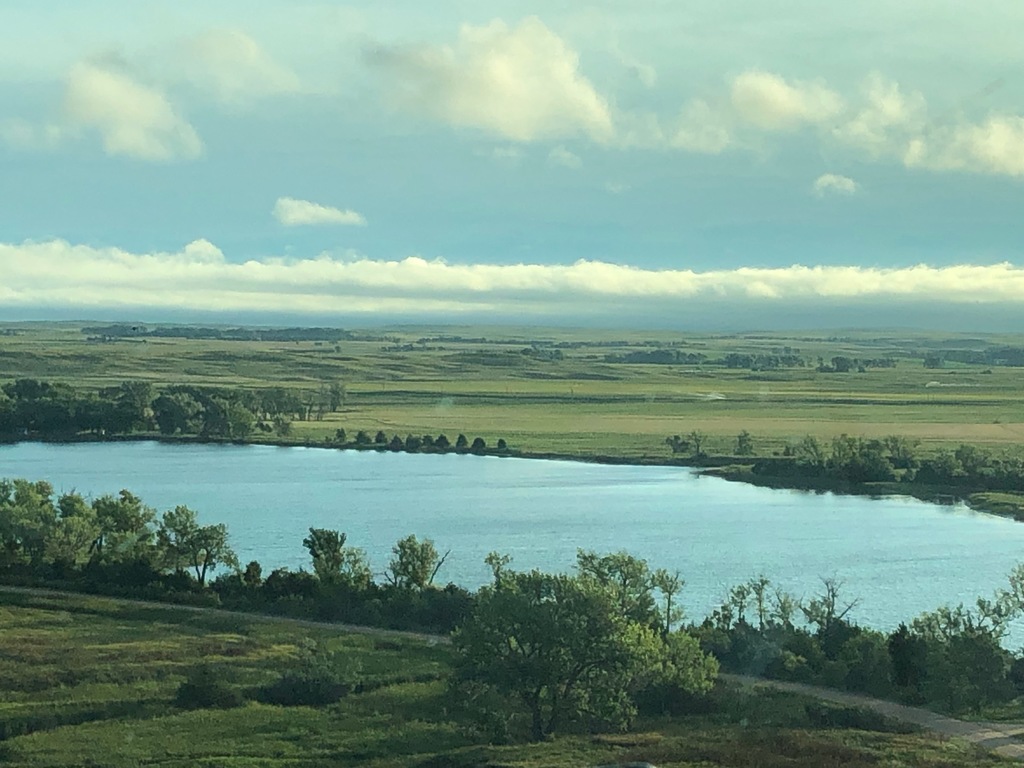 On my way to Arthur, stopped at construction but they are making progress! Roads so much better! Thank you to the hardworking construction crew!!!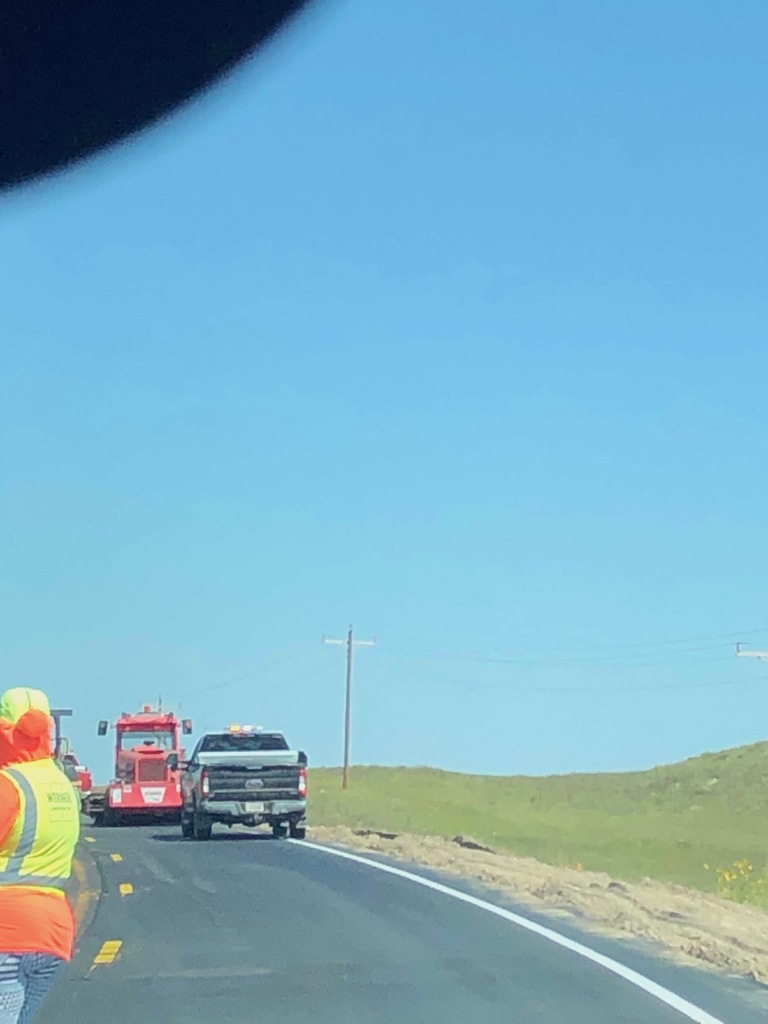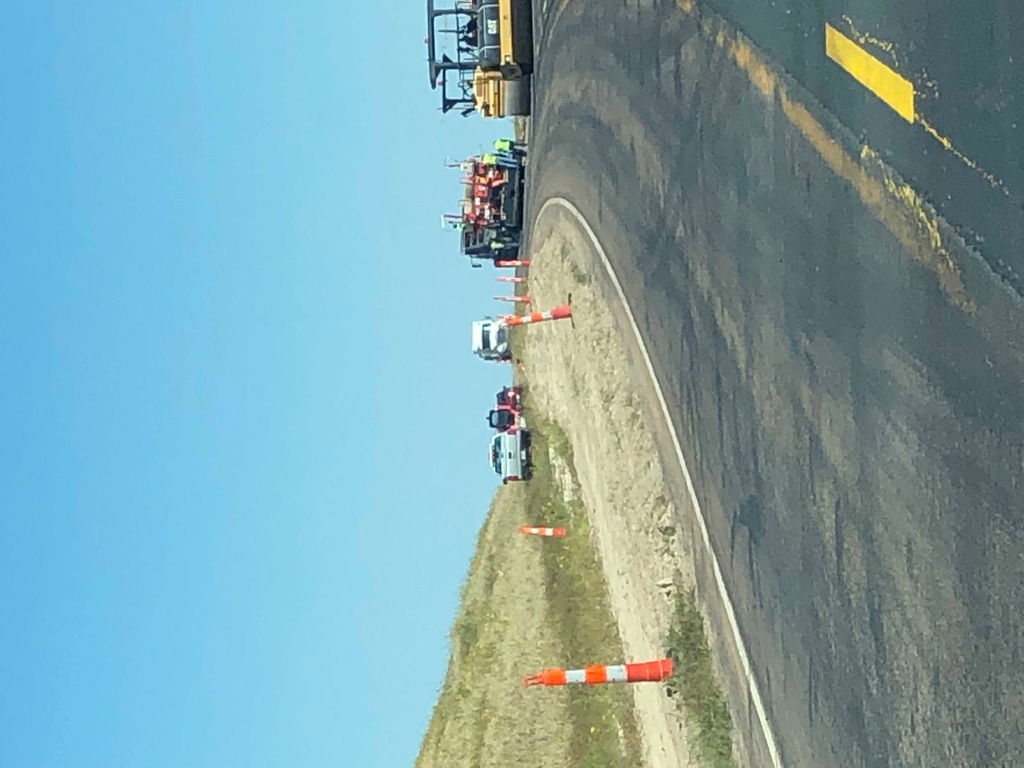 CPI INTIAL TRAINING NEW DATE!!! October 18, 2019!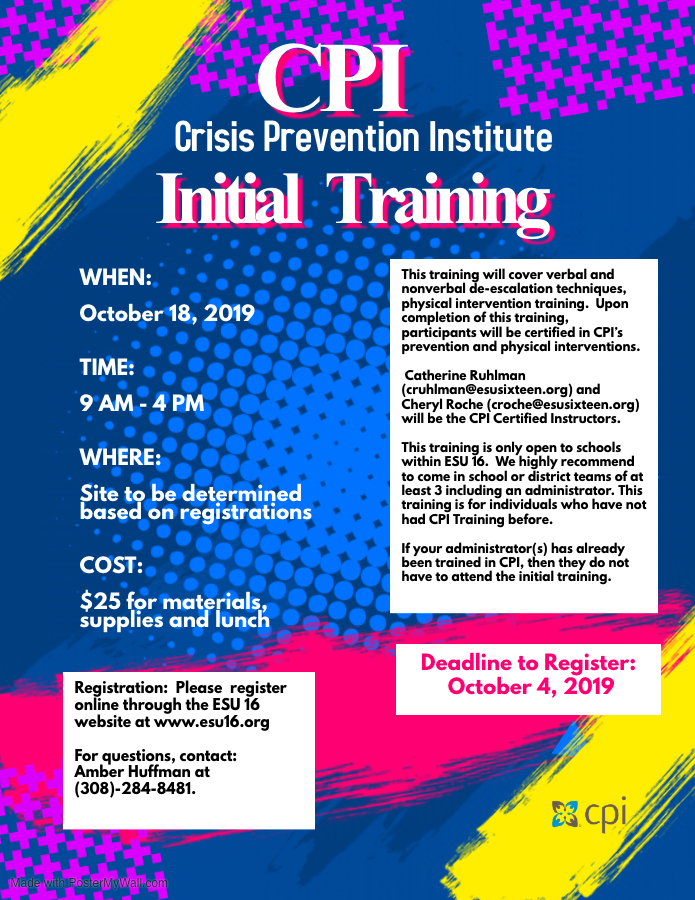 CPI REFRESHER TRAINING NEW DATE!! November 1, 2019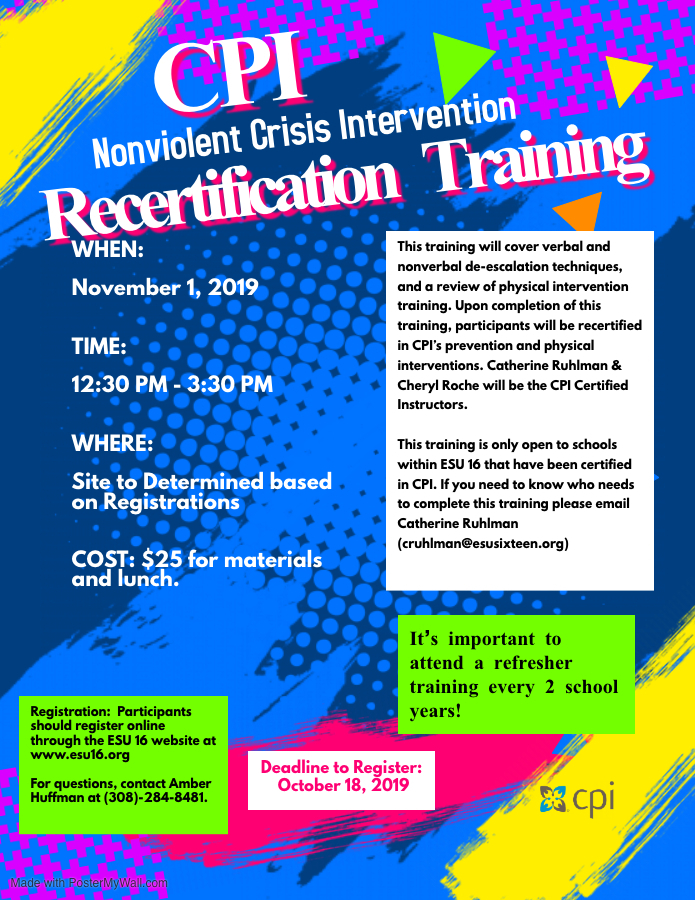 Have your students ever experienced a close up view of an arthroscopic surgical procedure performed LIVE? Have you had a personalized tour of Henry Doorly's premier penguin exhibit? Free of charge! Contact
scott.jones@esusixteen.org
to find out how.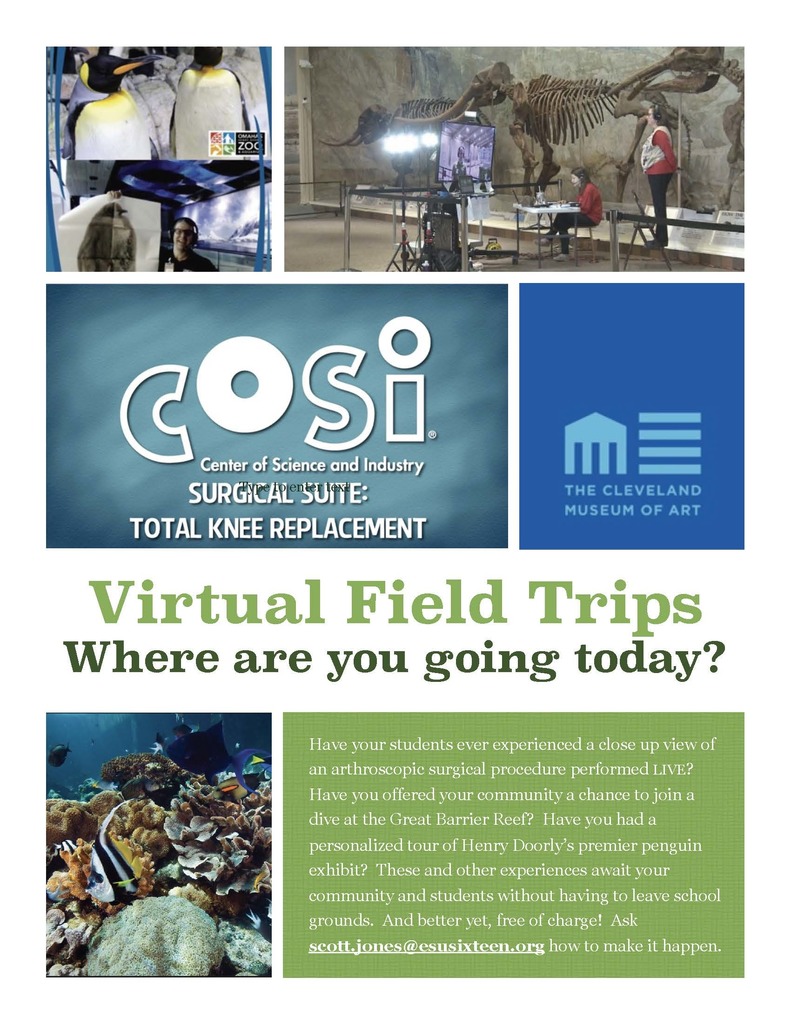 MTSS Day 1 and Day 2 are scheduled for October 1 & 2, 2019 @ the ESU office in North Platte. We decided having the days back to back would keep the teams moving forward. Please contact Alison Smith or Darsha Pelland if you have any questions.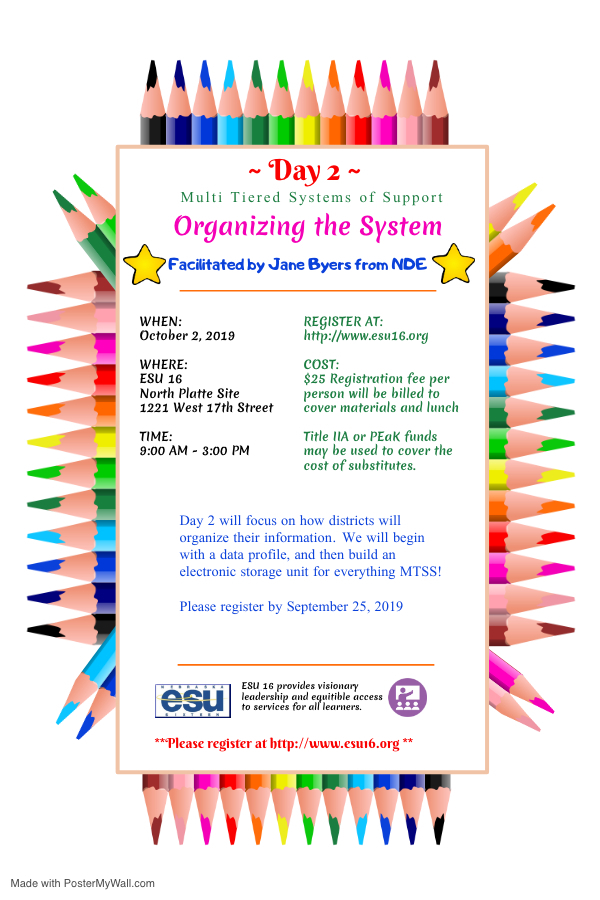 ESU 16 LAN Managers/Sysops will meet in North Platte on September 25 beginning at 10 a.m. CT. Robbie Jensen, Digital Learning Coordinator at ESU 3, will zoom in to talk about the Nebraska Student Privacy Alliance. Please register at:
http://esu16.longtermsolutions.com/

"Being Excellent on Purpose",high-quality instructional materials adoption/implementation, bullying programming, regional PLC planning, coaching, scheduling walk-throughs, & providing feedback were topics of 13 district Principals today! Great start to the year!#WhatInspirESU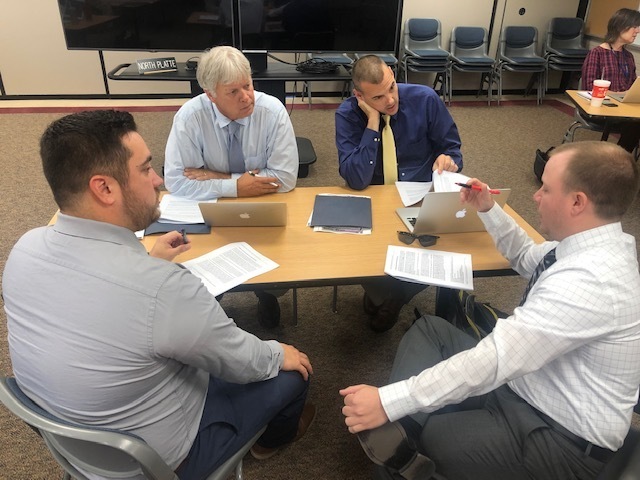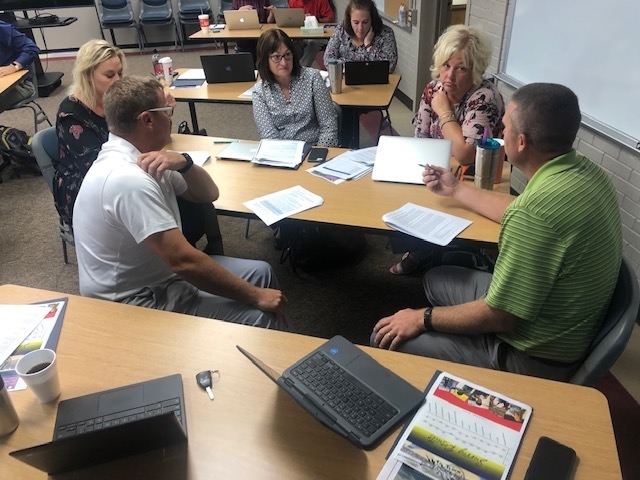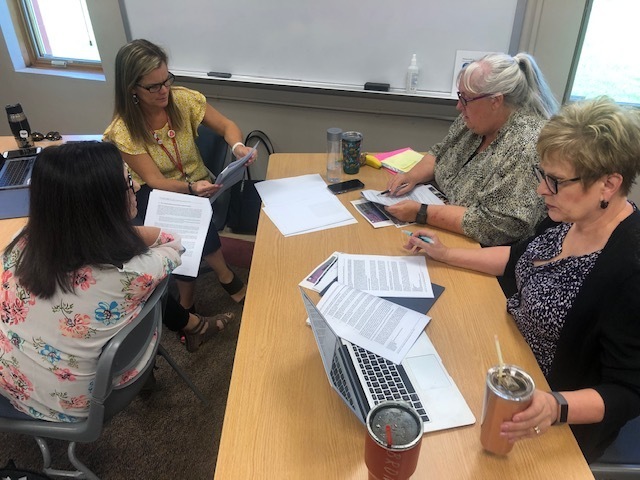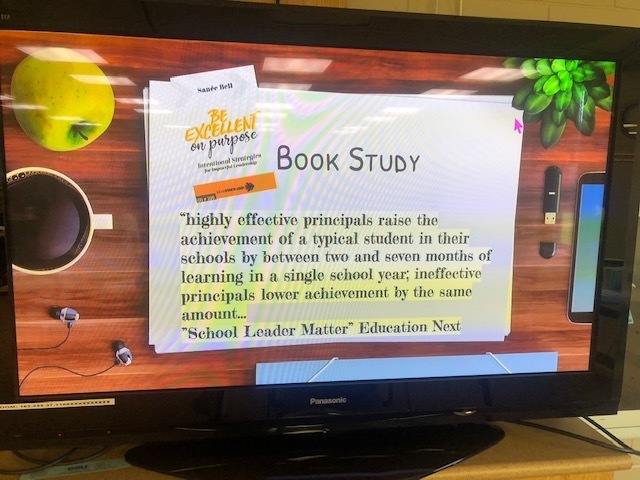 ESU 16 Librarians will meet in Mullen on September 16 beginning at 10 a.m. MT. Chris Haeffner, the Director of Library Services at Lincoln Public Schools will zoom in to talk about copyright. Please register at:
http://esu16.longtermsolutions.com/


ESU 16 has a new poster printer. We have been putting it to work with posters for our districts this new school year.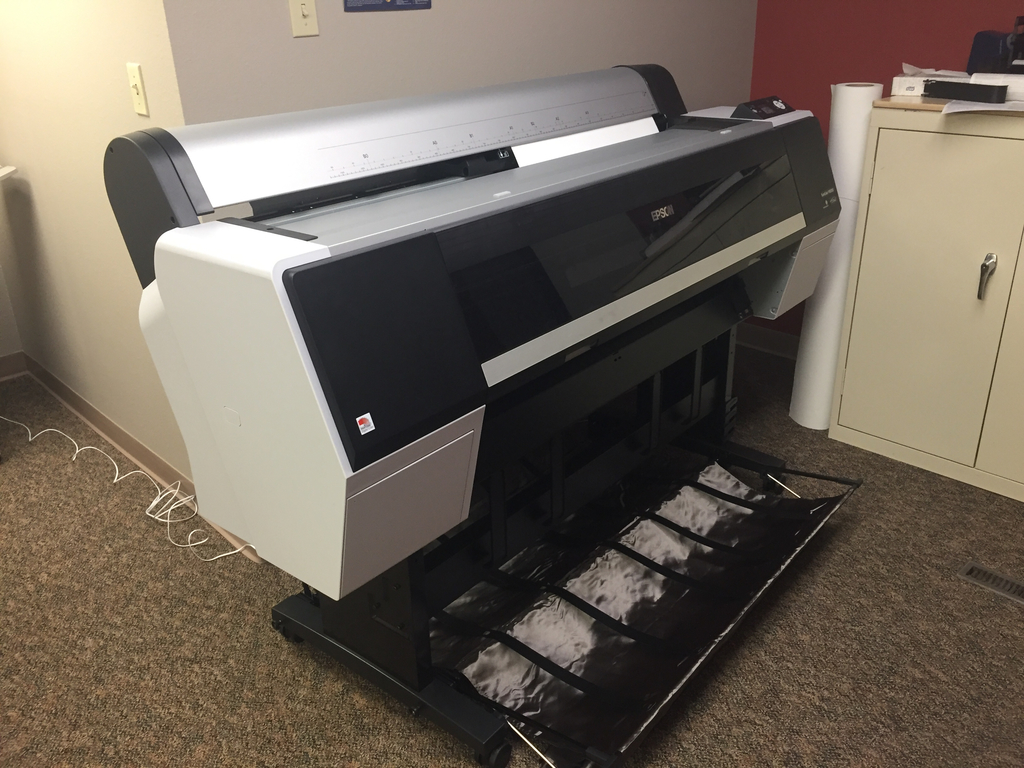 Title IX Coordinator Training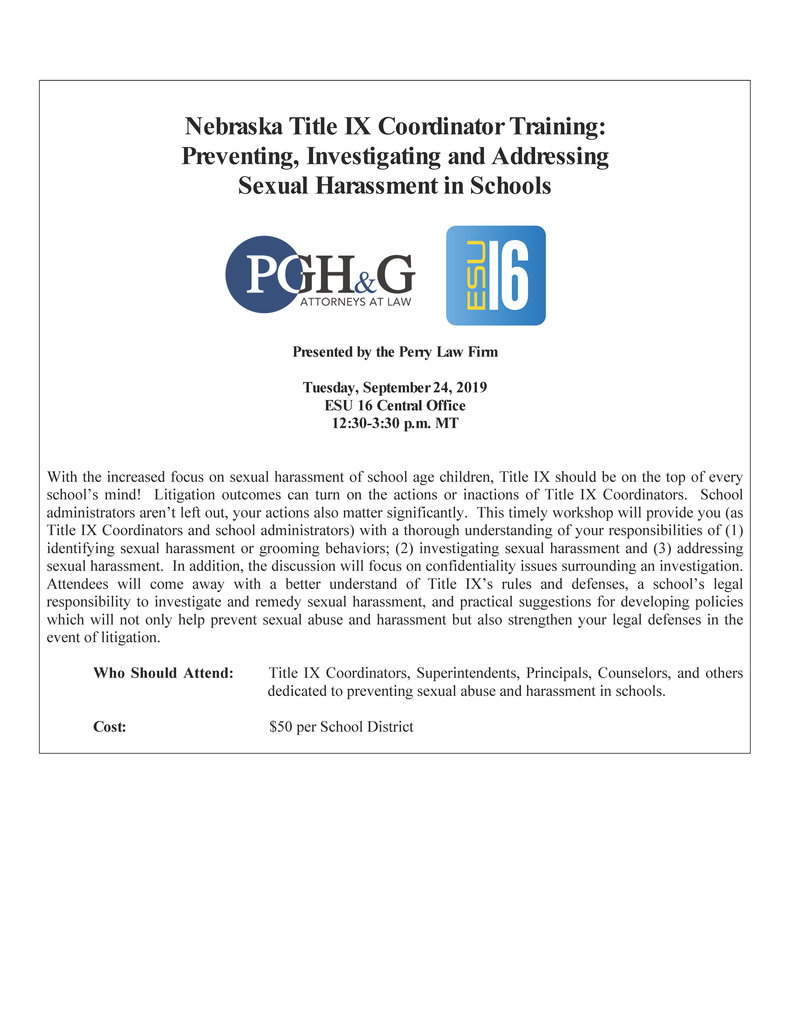 Working @ESU_16 means you get to make connections over this vast, beautiful part of our state! A full week of school is about to close, and great things are happening across our unit. I LOVE my "job" and our schools!! #WhatInspirESU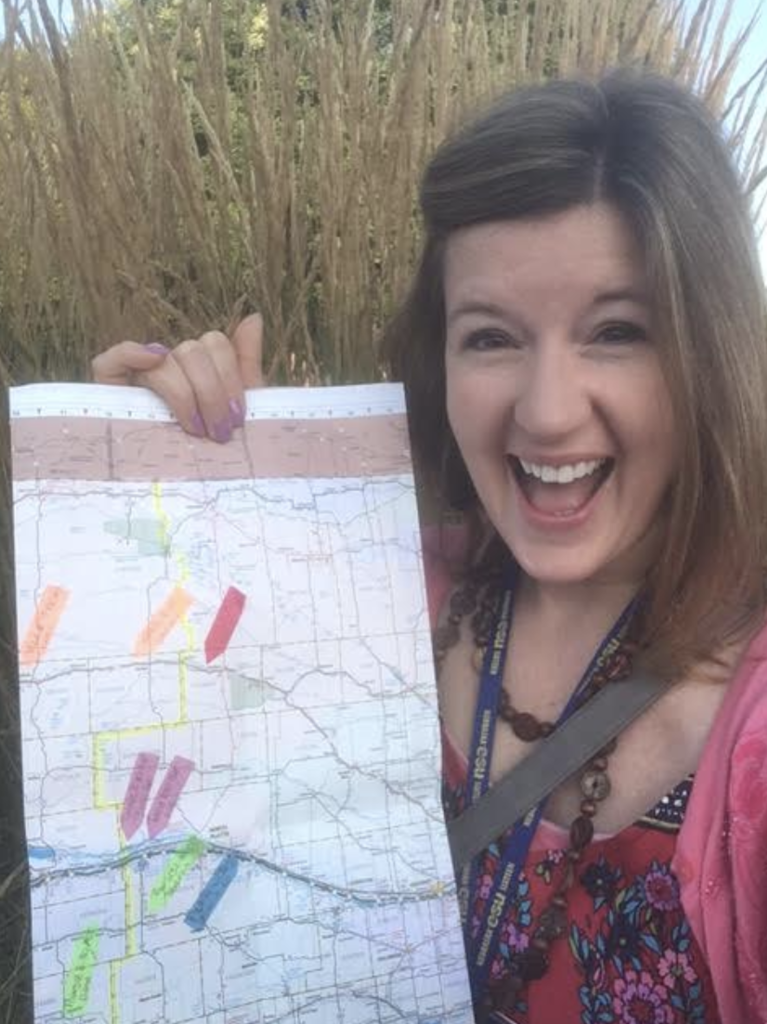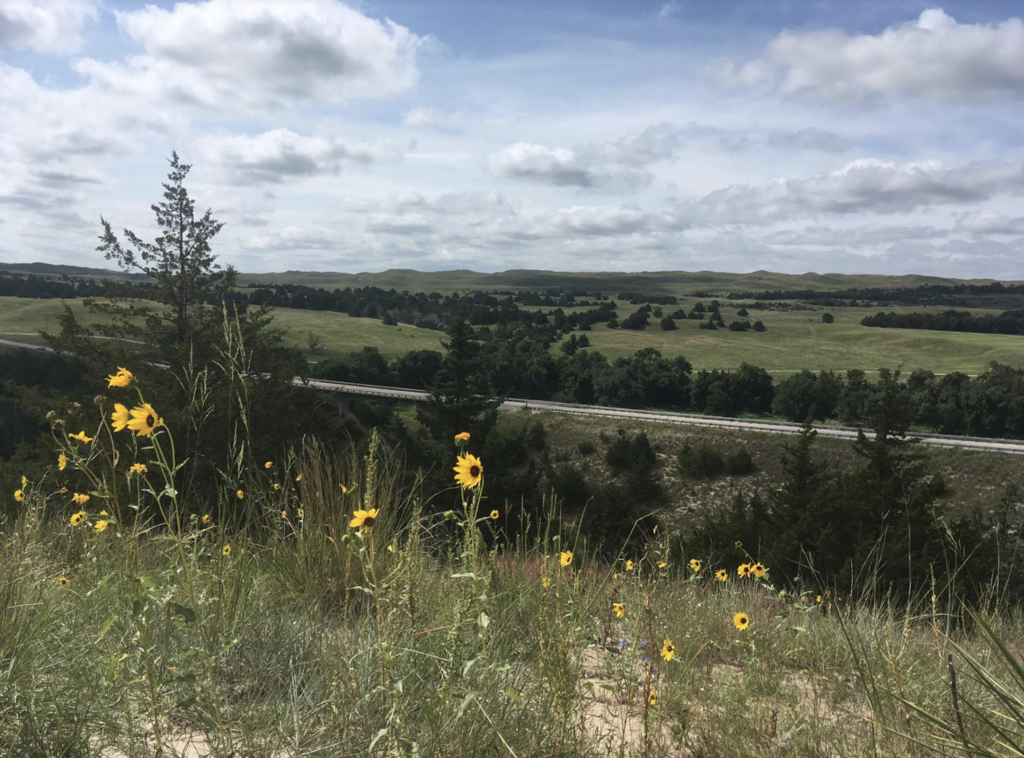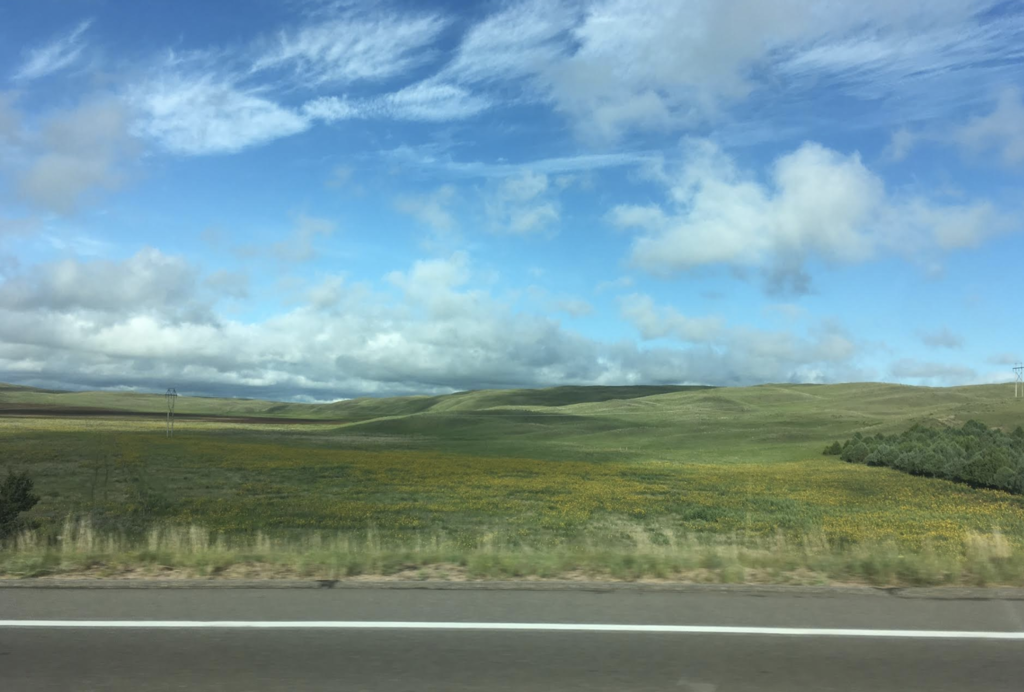 World Language Fall Workshop September 10th North Platte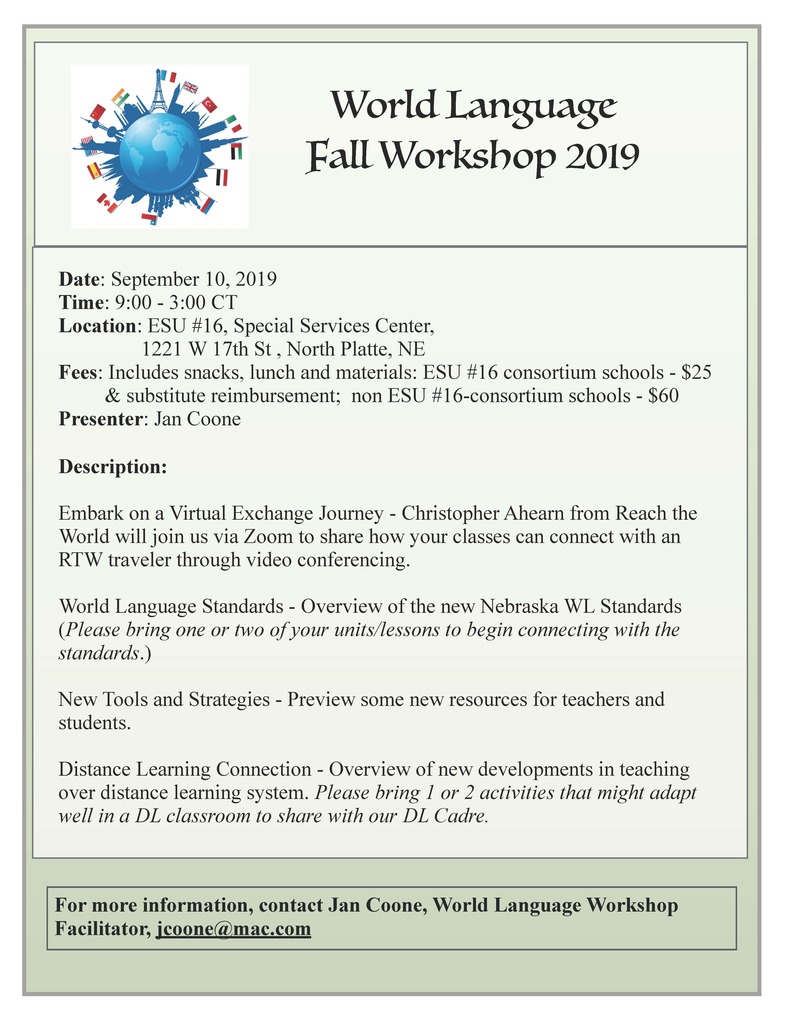 At @ESU_16 we value #datadrivenresults. @MrsPavelka is working on rostering our districts for their upcoming MAP assessment. This roster made it to row 5715 @GoMaxCats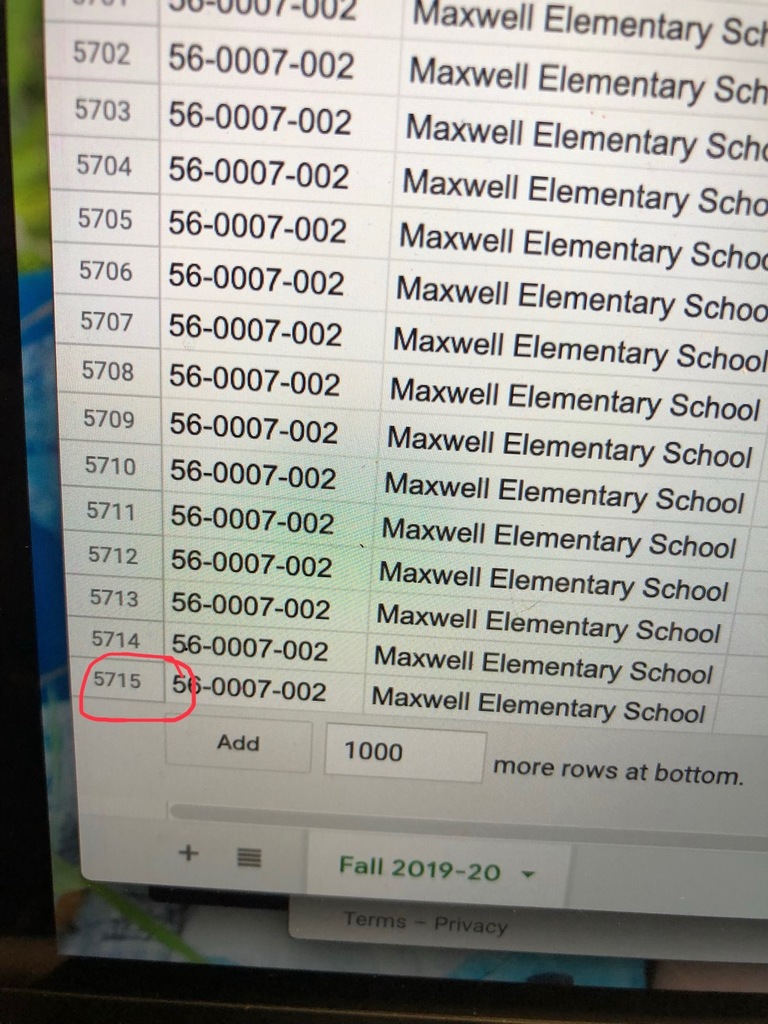 Relationships+communication= effective support, which is on the way for @esu_16 District Administration, both Superintendents and Principals. Next week is ADCO and Principals Cadre Meetings. Register today
www.esu16.org
! Can't wait to see you there!