#ESU16 believes in High Quality Instructional Materials! We assist in the adoption & implementation of these materials to increase students' understanding! #nematerialsmatter #materialsmatter #whatinspirESU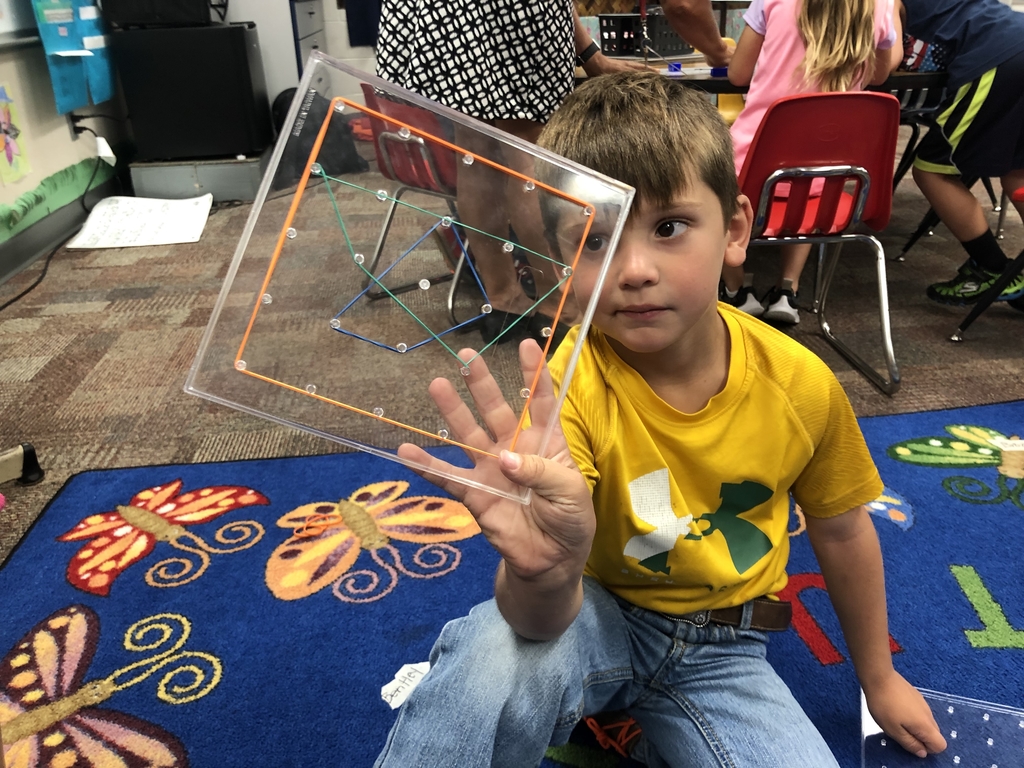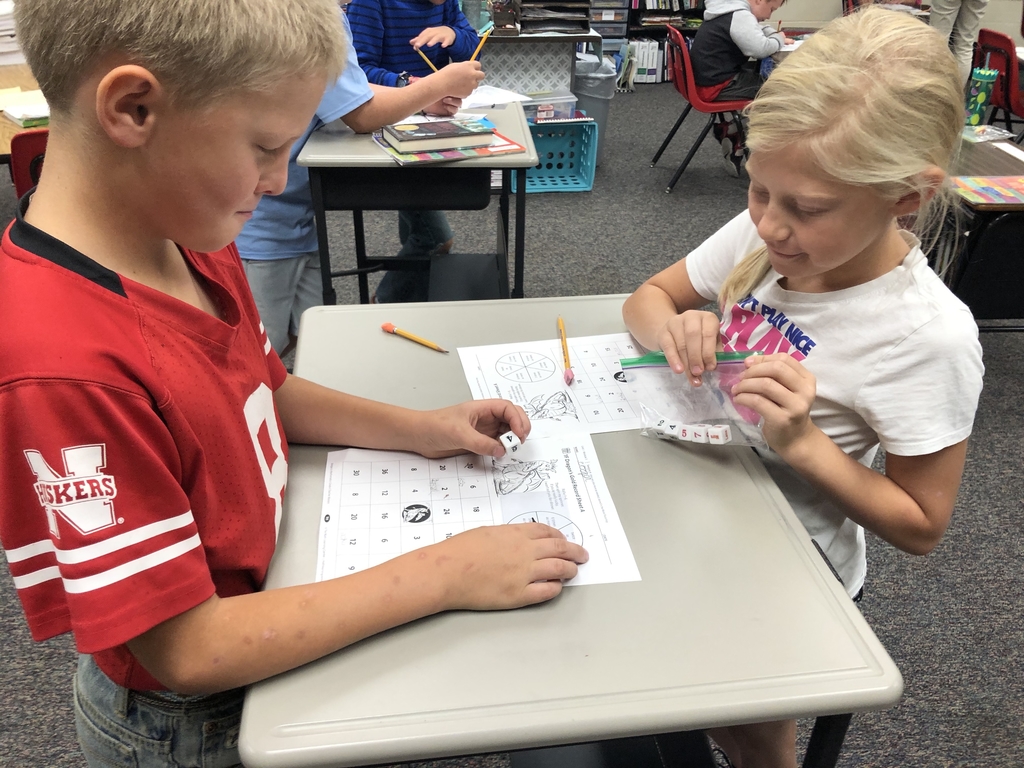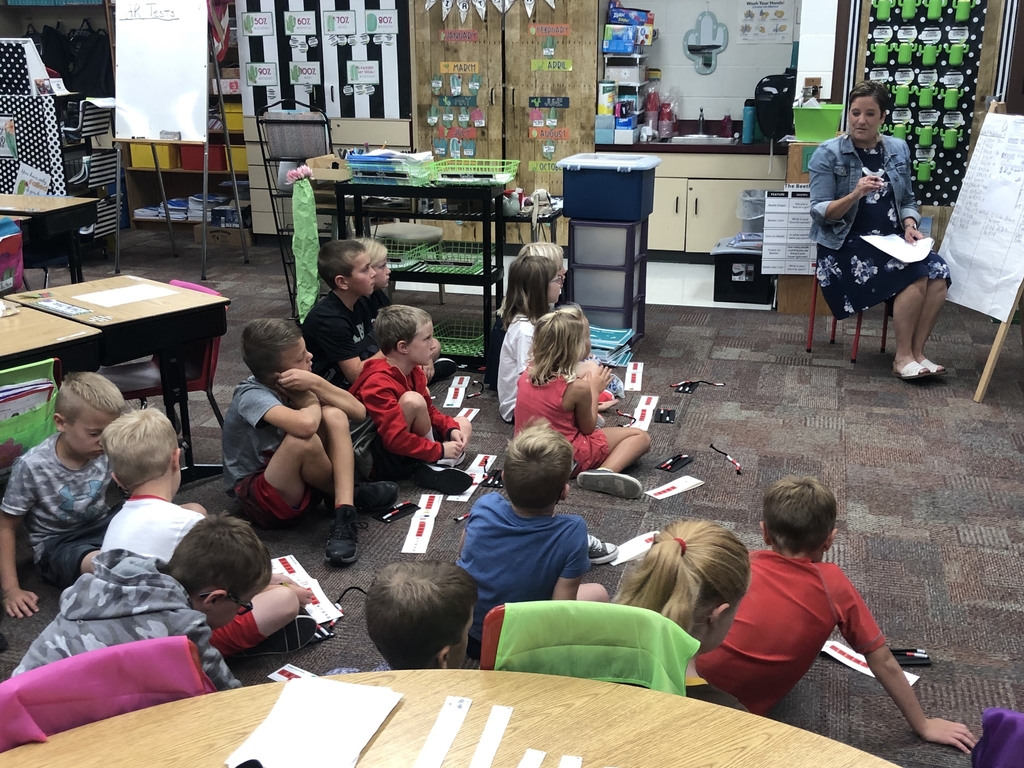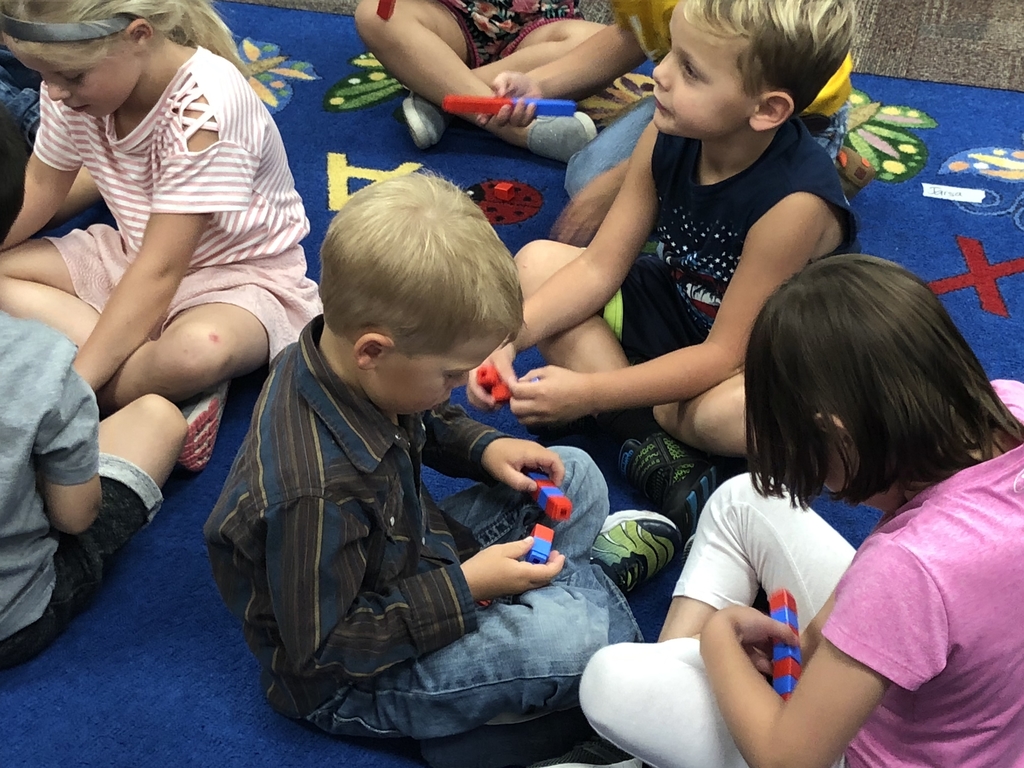 Teaching Studies are off to a fabulous start at Wallace Public Schools! Danielle Snider killed it with her 7th grade lesson! Her colleagues were blown away at all the amazing strategies she used! #CultivatingCollaboration #WhatInspirESU #TeachingStudies #LearnFromOthers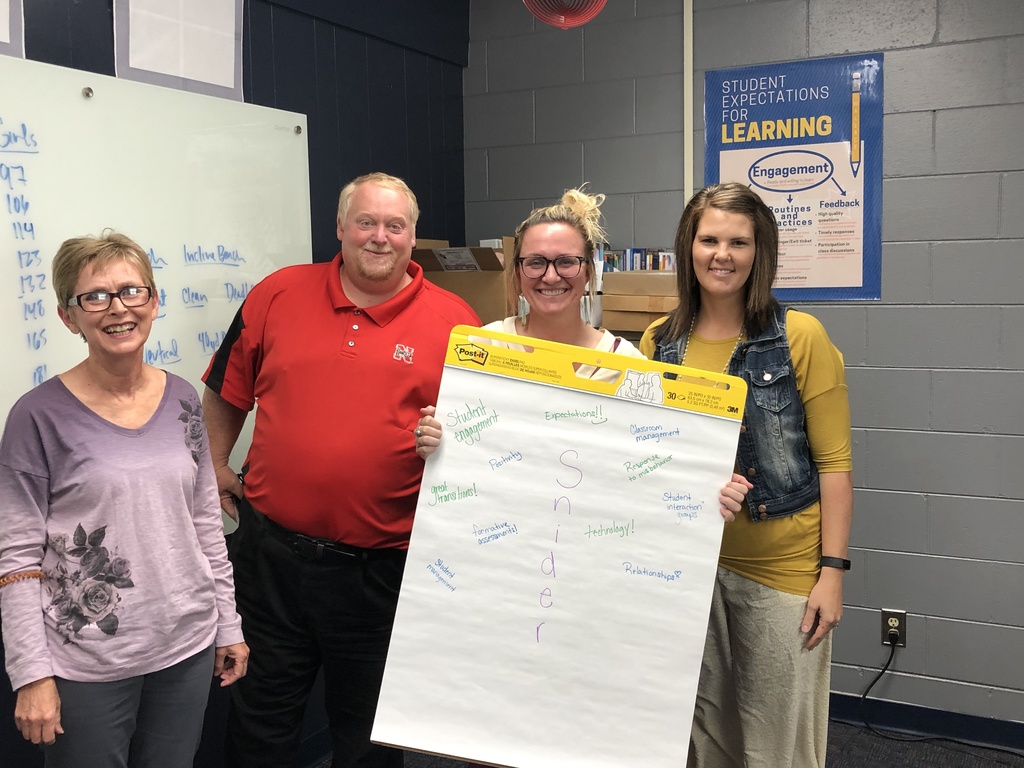 Yesterday, @ESU_16 held #EDventurous1920. The #PLC teams were buzzing around each of their goals. Here, @ESU_16 hosts 13 school districts from all over our service unit. #WhatInspirESU #collaboration #learnfromothers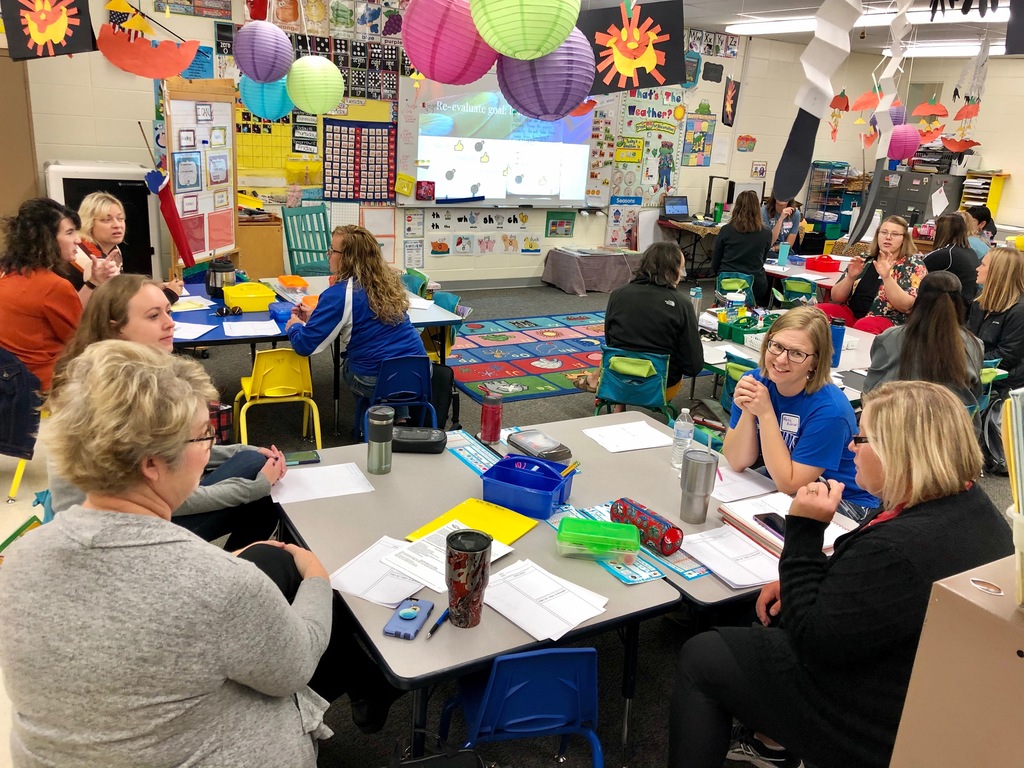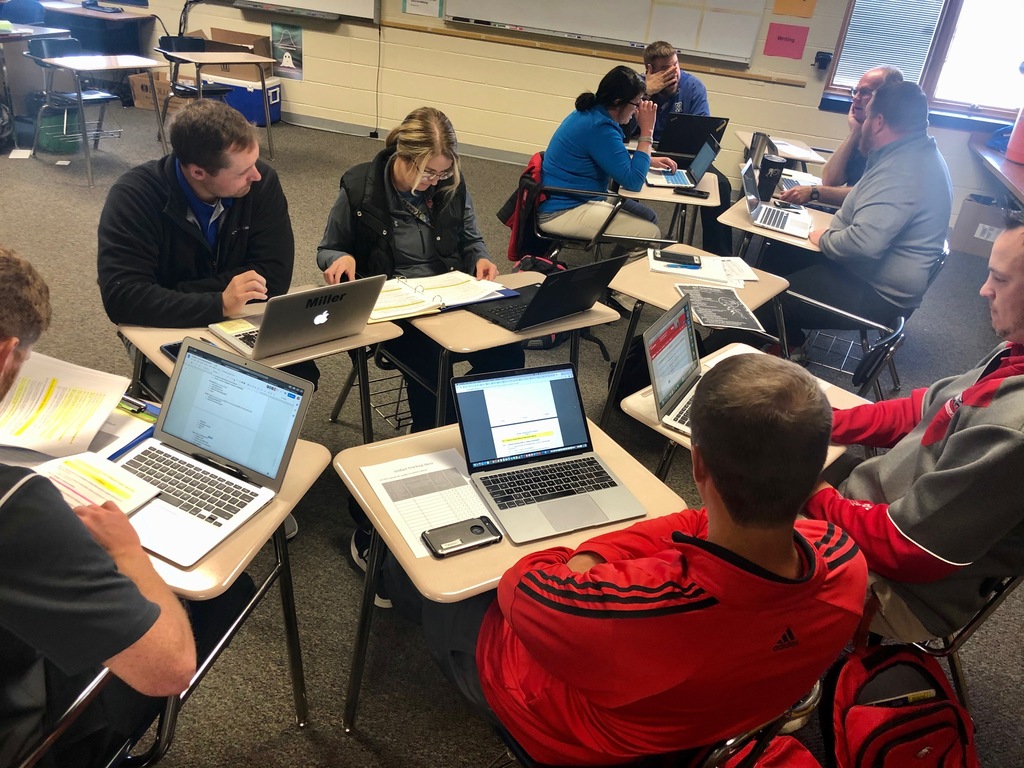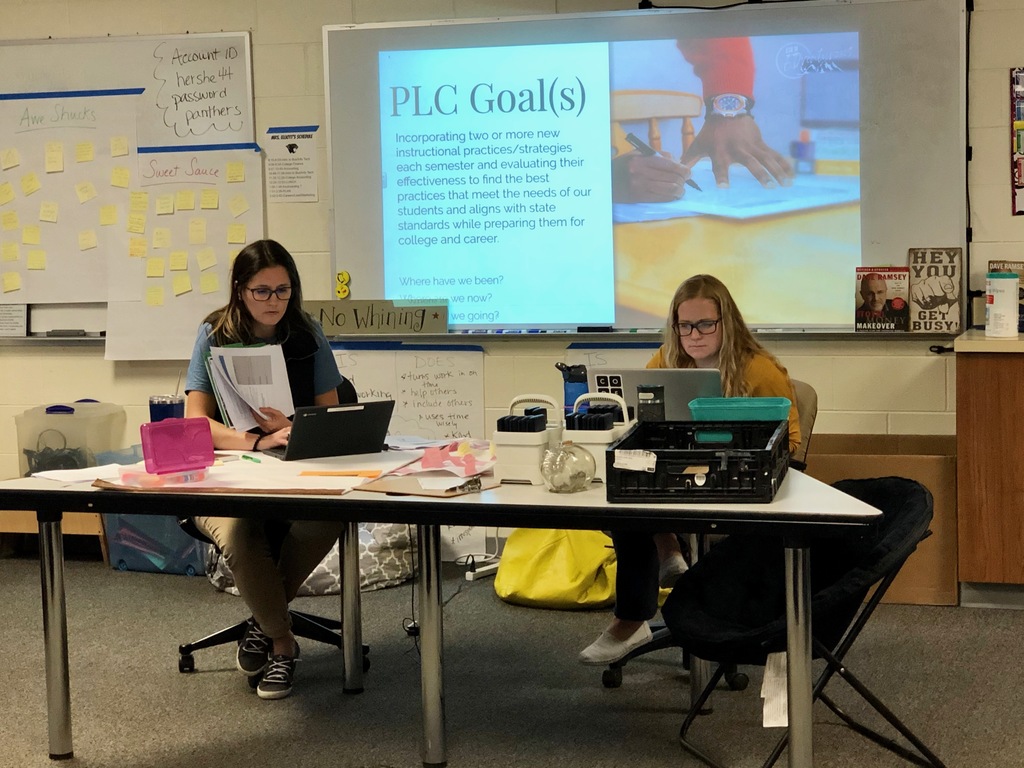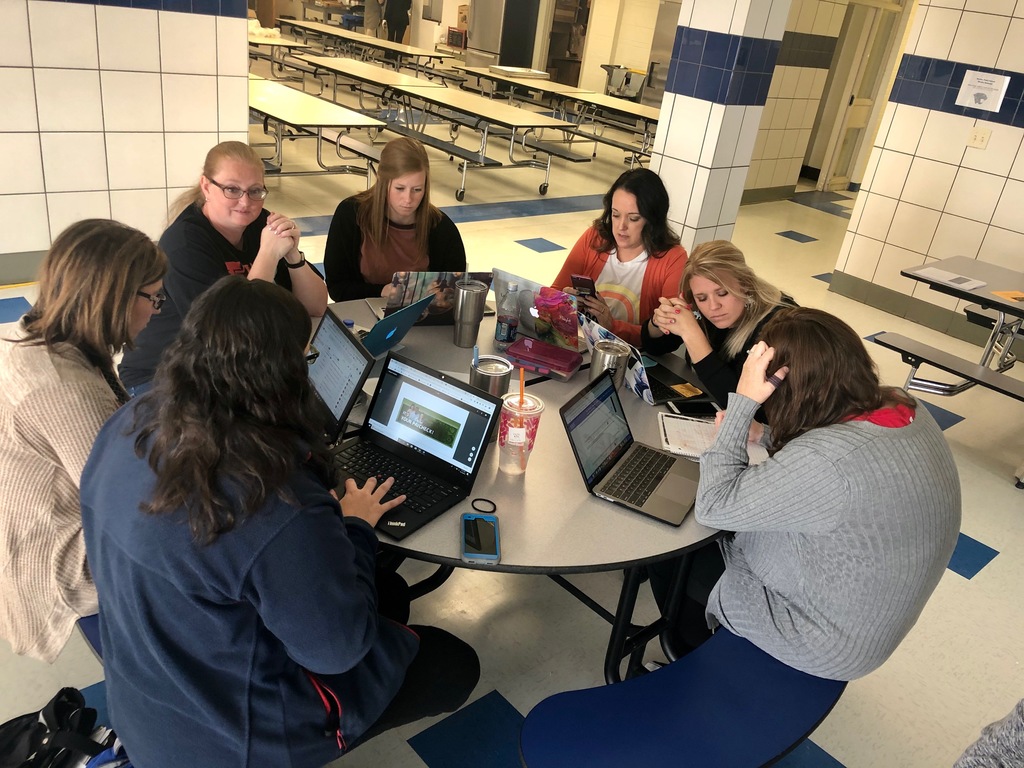 Hello #EDventurous1920 participants! Please reply to this message with what your PLC is currently focused on for a chance to win some @NElovesPS #swag!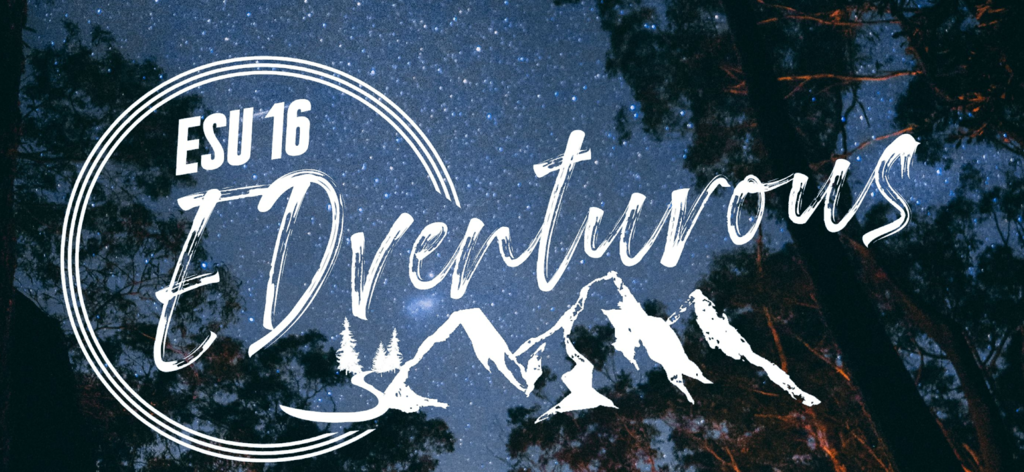 This is a great website full of Mental Health Resources! Youth Mental Health First Aid Training will be held at Mid Plains Community College in Ogallala on April 24th. More information will be coming soon!
https://www.mentalhealthfirstaid.org/

5 Ways Teens Ask for Help!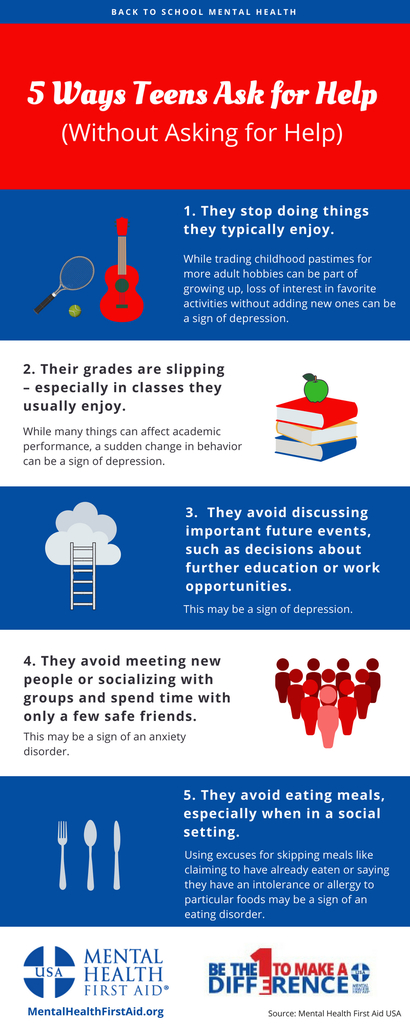 According to the State of Mental Health in America 2018 only 27.6% of youth in Nebraska who experienced a Major Depressive Episode (MDE) received some consistent treatment. ESU 16's Mental Health team is taking a front-line approach to reducing barriers to mental health services. Check out our flow chart to the process for students to receive ESU 16 Mental Health Services!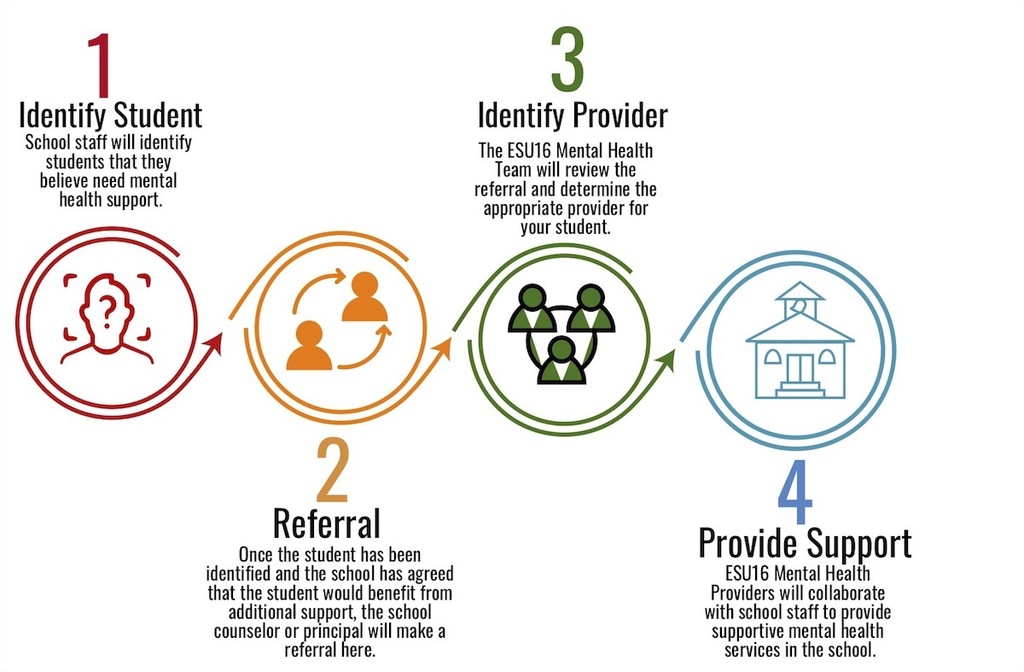 Here is the information about the Targeted Improvement Plan Workdays coming up in November. It is beneficial for all districts to attend on the day that works best for your staff. This information needs to be put on the portal by December 1st. If you have any questions, please contact Mary Peters, Denise Brauer or Darsha Pelland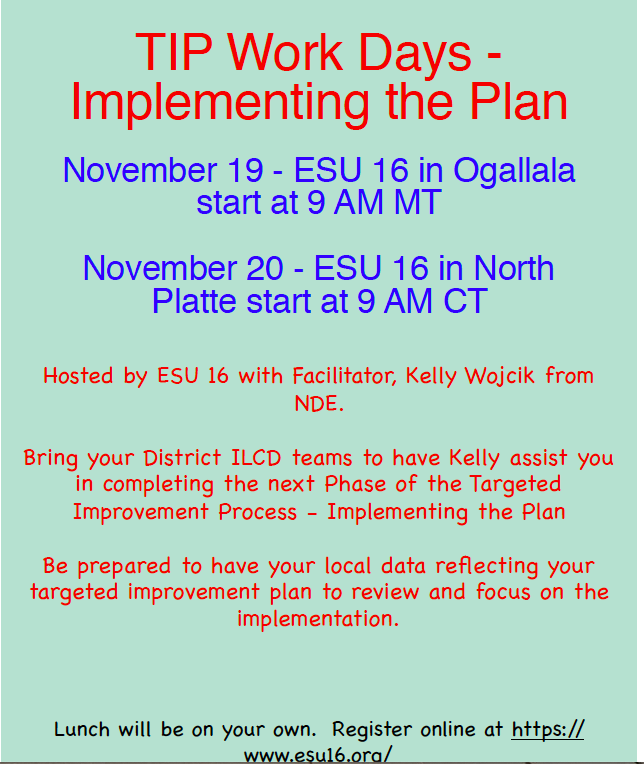 Mental Health Awareness Week gives us a chance to highlight why mental health is as important as physical health to our quality of life. Access to mental health services in schools is critical to a child's ability to thrive academically and in life. Schools offer an ideal context for prevention, intervention, positive development, and regular communication between school and families. Mental health services provided in schools that are not appropriate to the learning environment risk being ineffective or even counterproductive.To meet student needs, collaboration between schools and community mental health providers is a necessity. Learn more about school-based mental health services and it's affect on student learning and well-being - Credit National Association of School Psychologist
https://www.nasponline.org/resources-and-publications/resources-and-podcasts/mental-health/school-psychology-and-mental-health/school-based-mental-health-services


We're outside one of our three schools who is involved in NDE's adoption of high quality materials fellowship. #nematerialsmatter They're also developing a strong system of supports for their students and staff. #NeMTSS Where are we?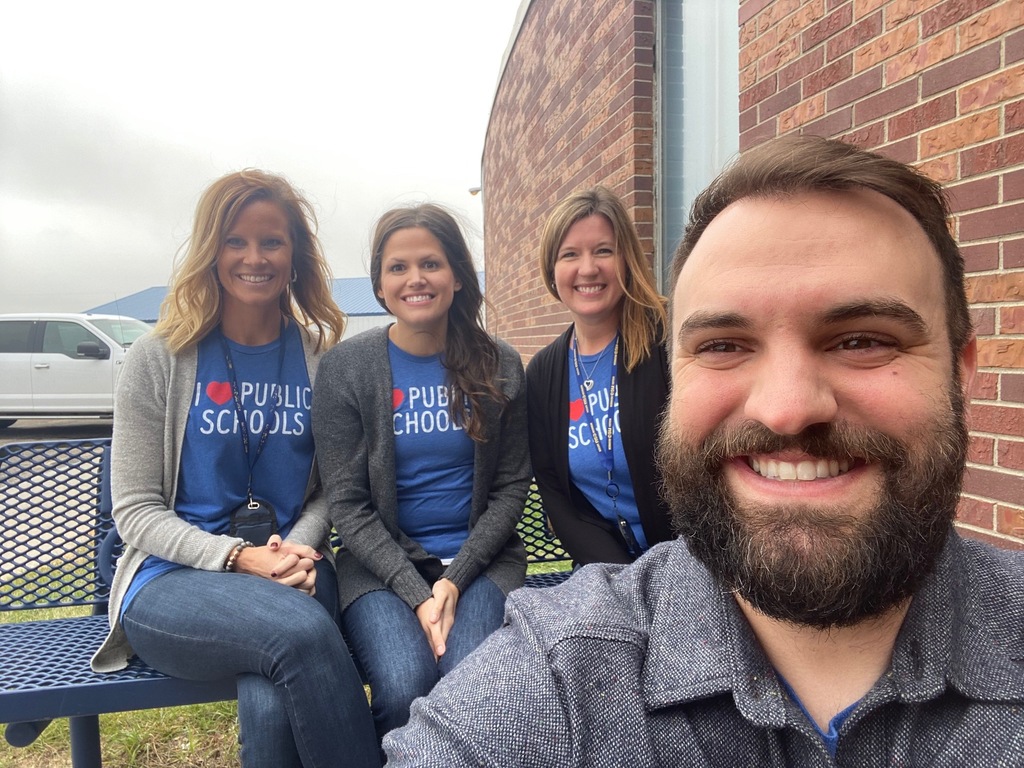 This school district was 1 of 5 of our schools to complete the initial reVISION process. Guess where we are?! #WhatInspirESU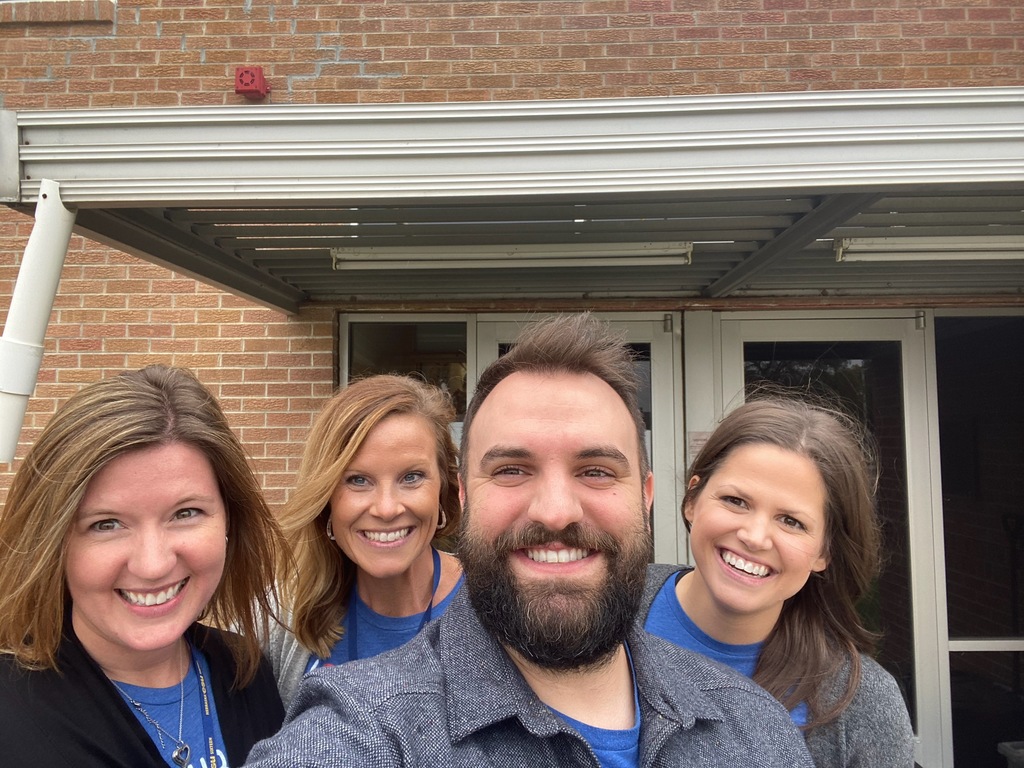 Medication Aide Class Friday, October 11th. Please contact Amber Lutz to register.
alutz@esusixteen.org

This school district has many amazing things happening. They love #educlimber and their #learningwalks. Where are we? #WhatInspirESU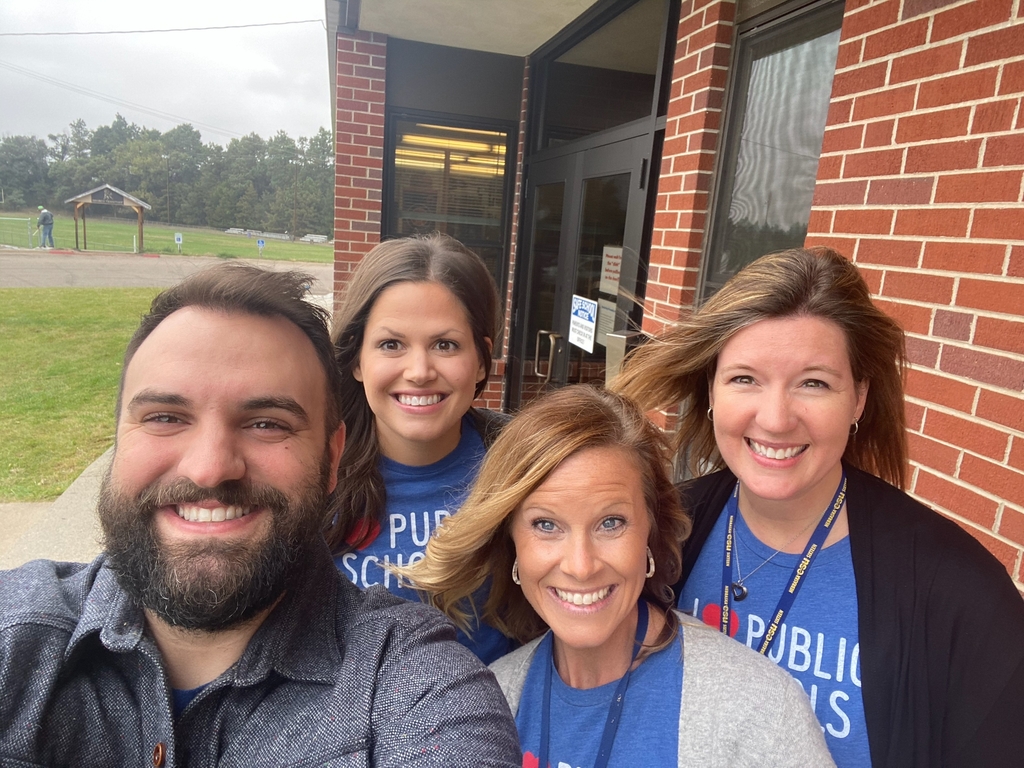 Our second school of today's trip is adopting high quality math materials #nematerialsmatter, participates in our regional PLC, and is an active part of our Title I Cadre. There are two Knights in our unit, which one is this?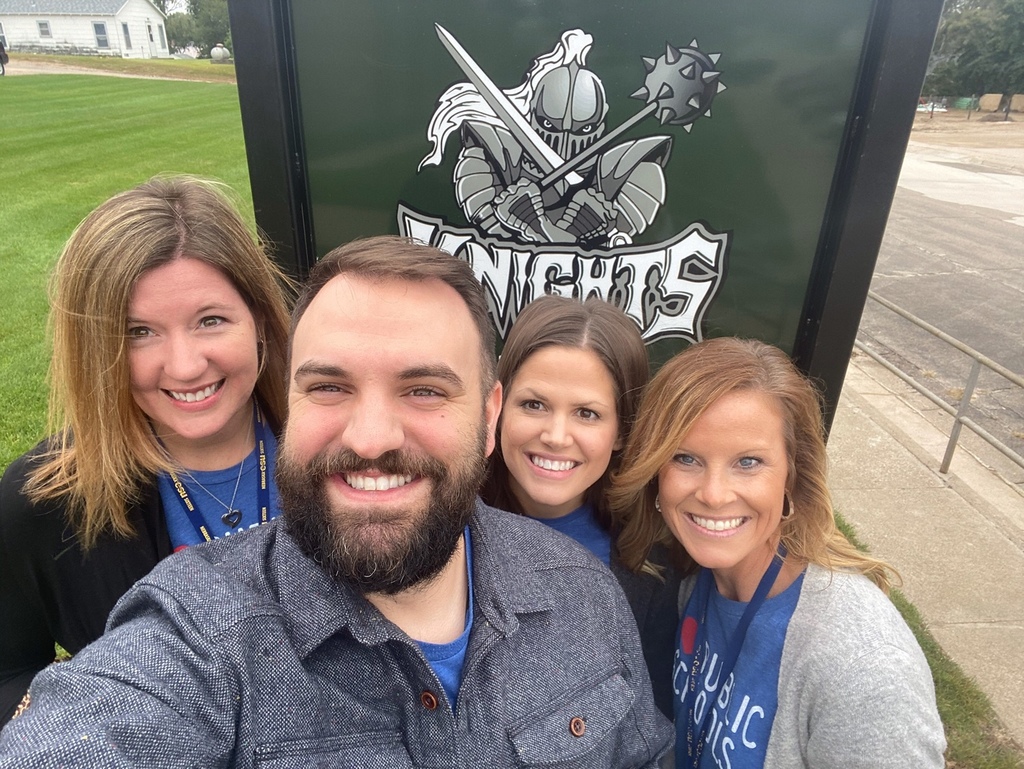 #ESU16RoadTrip Name this district! This school has so many great things going on with building an awesome MTSS system, participating in the regional PLC, & creating an incredible CIP Plan! These things are all with the help of #ESU16 to which they have given their full support!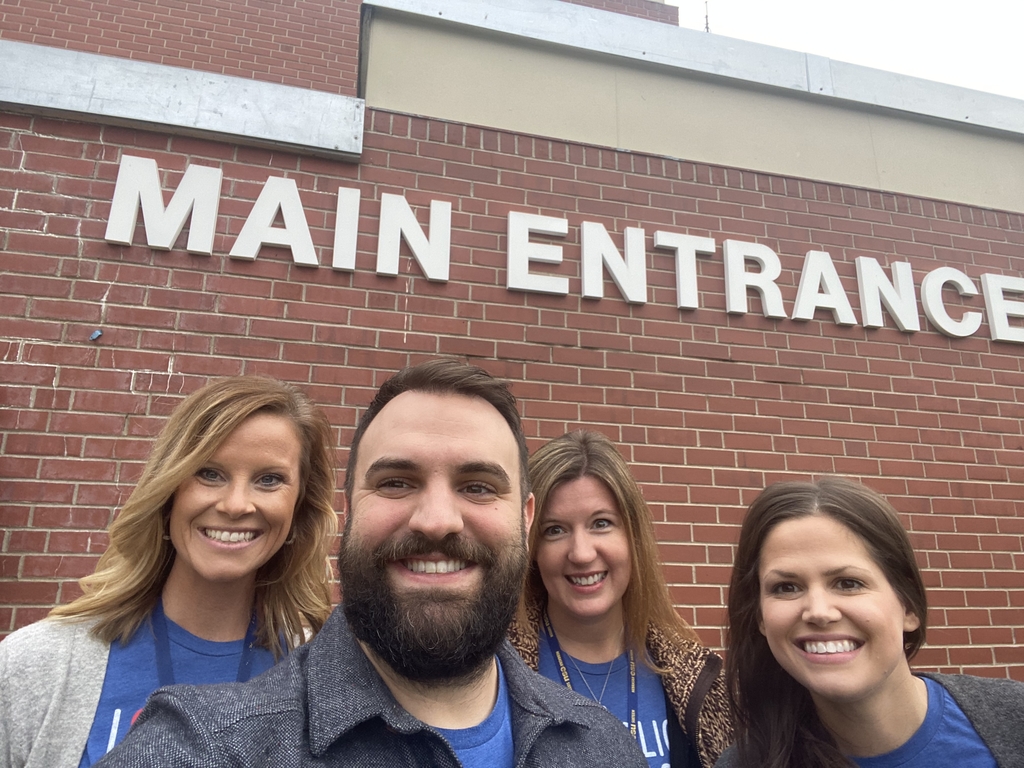 Leadership is about making others better as a result of your presence...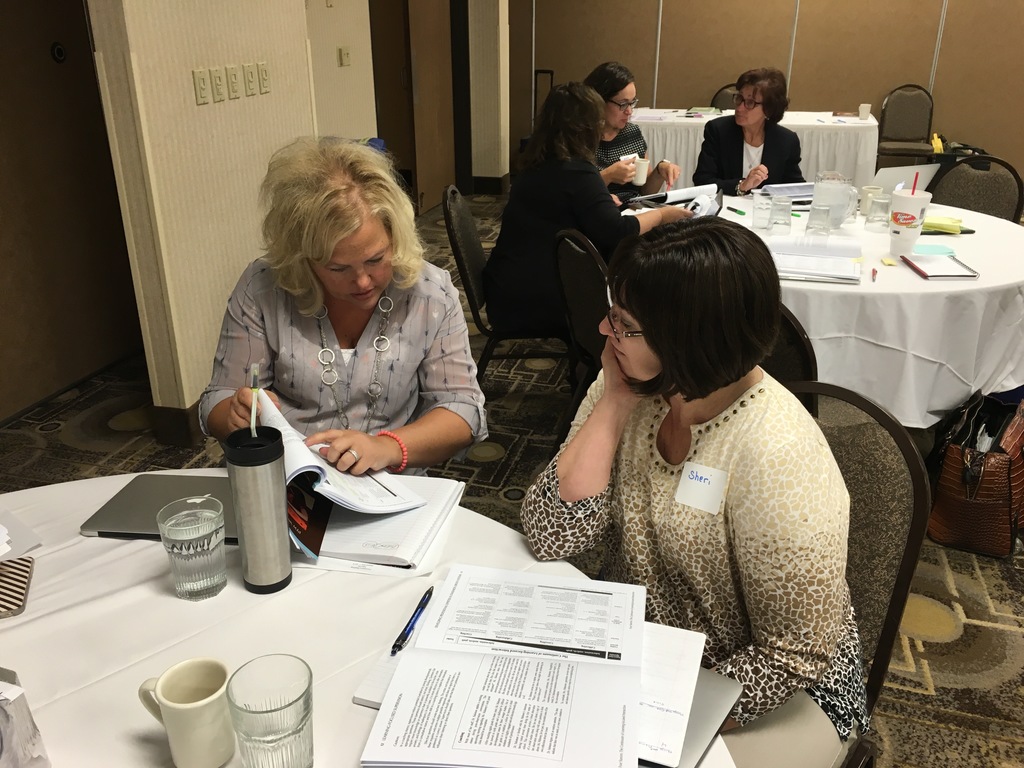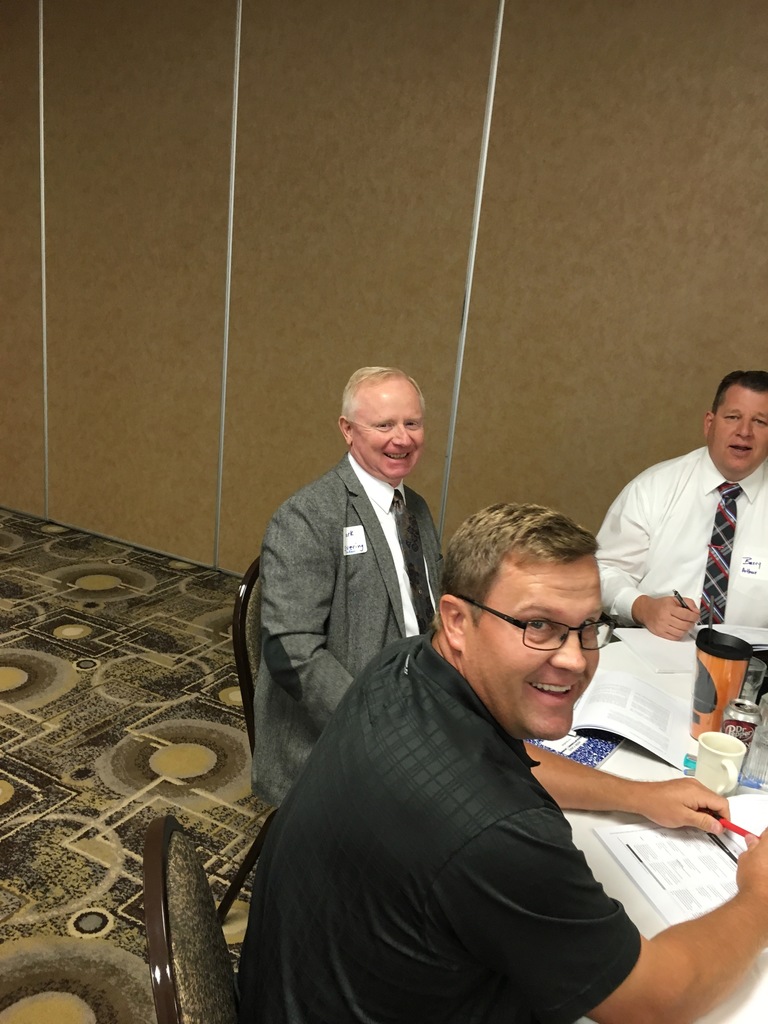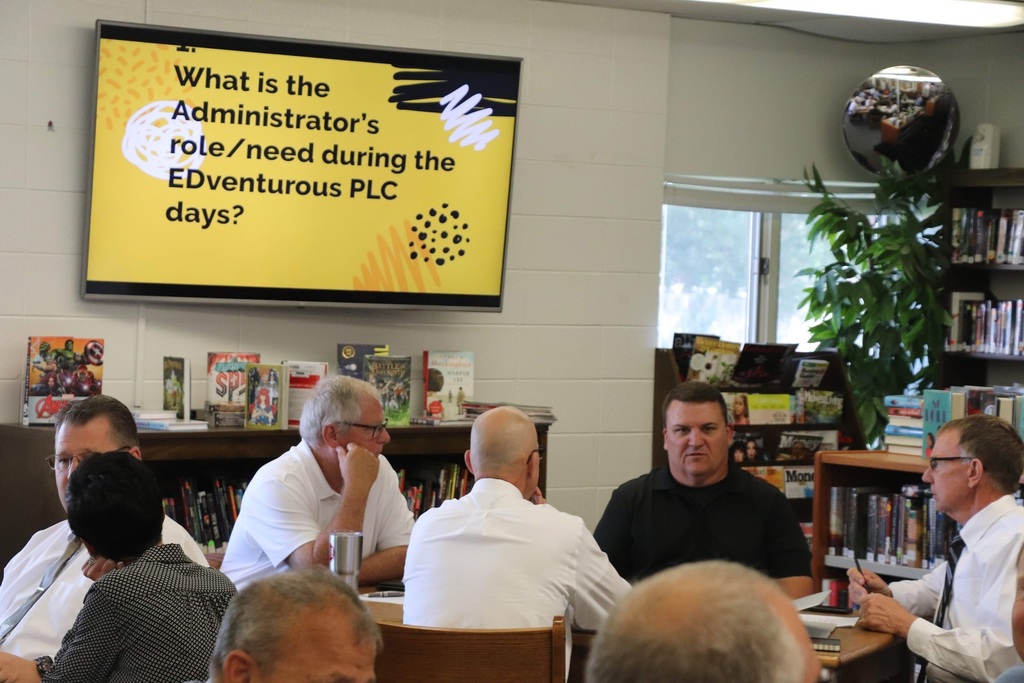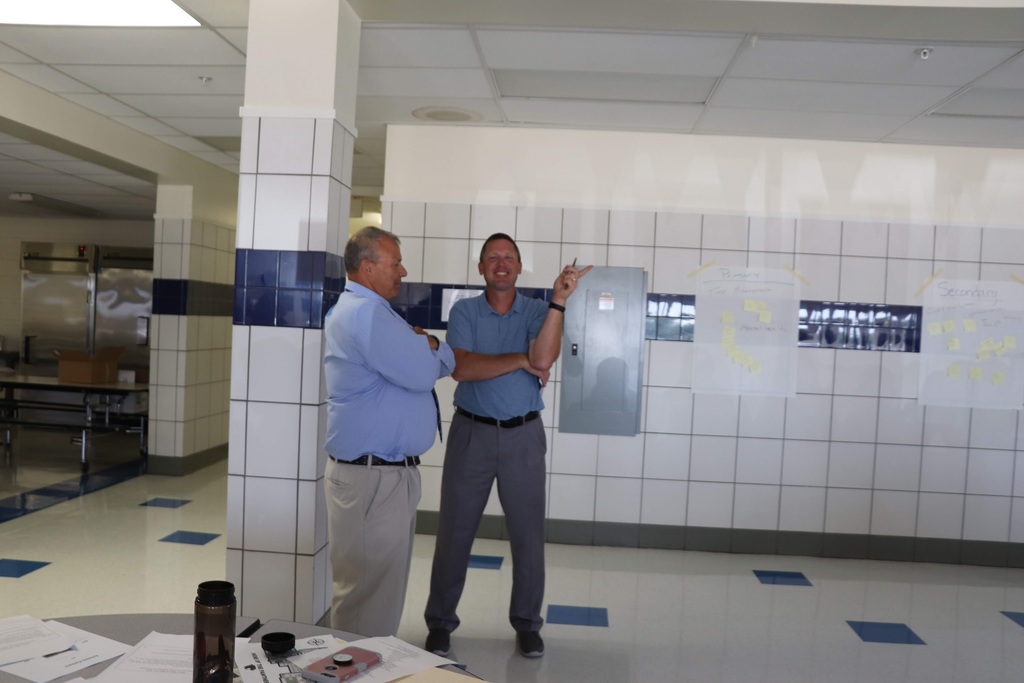 "So glad for my teachers" was a comment from this administrator who is looking forward to adopting some high quality ELA materials. #nematerialsmatter #WhatinspirESU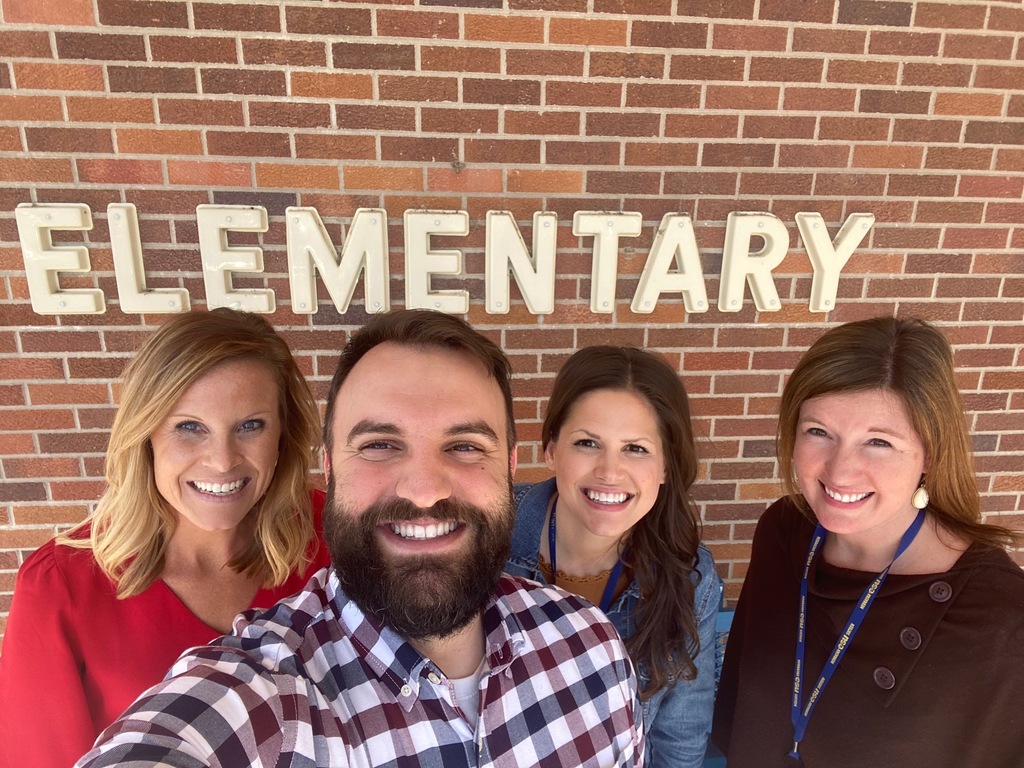 Our Perkins Co. Superintendent is going to bat for our ESUs! We love all the school districts we serve! #ThanksaMillion #WhatInspirESU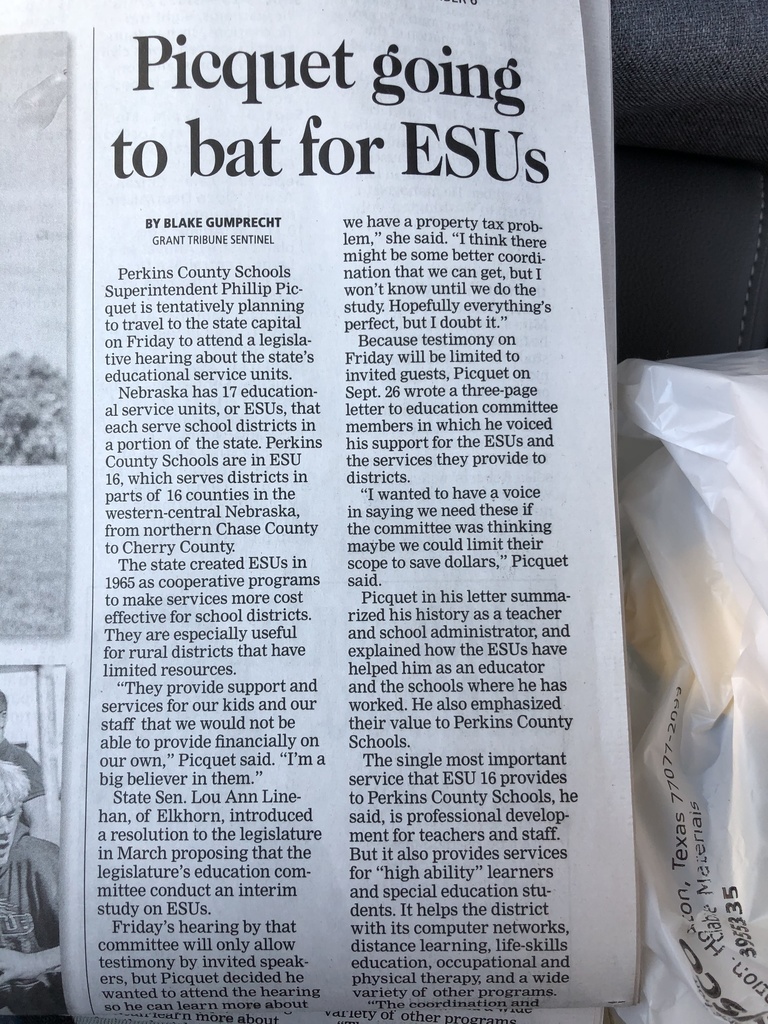 This school district is excited about all the student data conversations their staff is having! They are also proud of their #newteachers. Guess where we are?! #WhatInspirESU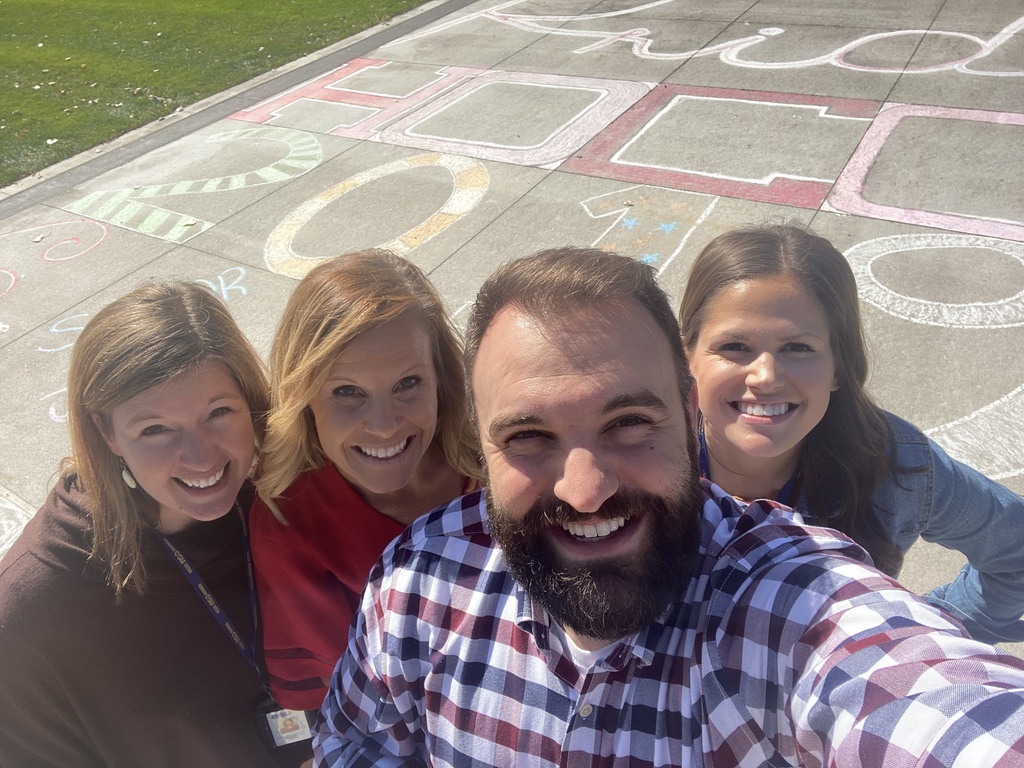 Guess what school we are at?! This district is very excited for the upcoming #teachingstudies and adopting their new high quality instructional materials for math. #WhatInspirESU